---
Rental Home
Sunrise at the dOme At the edge of the charming towns of Taos and Arroyo Seco, minutes from the Taos ski basin, a unique vacation home, Sunrise at the dOme, awaits you. Situated on land with glorious mountain views of the Sangre de Cristo Mountain Range that shimmers in purple and crimson at sunset, the dOme is a stunning geometric structure that has just been completely renovated and transformed by a noted Colorado architect, Taos craftsmen, and its visionary owner. Here you will enjoy two bedrooms, a large sleeping loft, TWO luxurious bathrooms, beautiful kitchen, separate dining room with soaring beamed ceilings, living room with bar, TV and an efficient woodburning stove, travertine floors, as well as a deep warming sauna room. A BRAND NEW LARGE HOT TUB has been added with an outdoo...
House Rules
Pets not allowed
Kid friendly
No smoking
---
Ellen H
Hosting since October 2009
Languages spoken: English
Response Rate: 100%
Response Time: Within a few hours
Interaction with guests: I either will mail you a key and/or provide you with the lock box code depending how close to the time of booking. I also will provide you with the gate code. If you needed me, I can be reached by calling or texting.
---
Kristin H
Albuquerque, NM
2

contributions
Amazing Home with Relaxing Ambience!
This is a fabulous place with a relaxing ambience and very quiet and peaceful area! The dOme is close to several Taos attractions without being in the middle of Taos. It's off the beaten path but within an hours drive to several beautiful places including Taos Civic Plaza, Taos Ski Valley, the Rio Grande Gorge, and the Earthship Community. The owner is a fabulous hostess and leaves everything you could need in the house to use for cooking and cleaning. She has a closet full of games and puzzles and leaves a wealth of information on the local community to plan your explorations. The hot tub was wonderful to use after a day of traveling and exploring the sites. We enjoyed the views that the dOme offers from the sun rising to the sun setting on the viewing dock, and also at night from the hot tub. We will definitely be visiting again!
---

This is my third time staying at the dome. The first time was a five-star stay and each one has only built upon the last. The house is conveniently located on the same road as Taos Ski Valley on a beautiful piece of property with incredible landscaping and artwork. The stairway to heaven is exactly what it's called, with unbeatable sunsets that turn the mountains red in the background. The combination of snow and desert only amplifies the natural beauty. At night, the hot tub is the perfect place to view one of the best night skies the country has to offer. The inside of the house is spacious and inviting, with many recent updates. The front room (the dome) is brilliant, with a ceiling window that the sun shines through around 9 in the morning, reflecting balls of light off conveniently placed disco balls to create a spectacular light show all across the dome ceiling. The beds are comfortable, heated, and have chocolates on the nightstands. The kitchen has everything you could ask for. Through all three stays, Ellen has been the most accommodating, friendly, and knowledgeable host I have ever encountered. I will be back to the dome many times and cannot recommend it highly enough. There is no limit to the number of stars I would give this place.
---
Beautiful house, beautiful views, beautiful amenities, and the absolutely best host in the universe!
Dome house is by far the best vacation rental we have ever experienced. The host is friendly, communicative, helpful, and knowledgeable about Taos and the surrounding area. There were chocolates waiting for us on our pillows upon arrival and every detail was thought out and explained carefully. The morning sun disco ball show, the sunset views from the observation deck, the Mountain View's from the hot tub are just a few amenities. Heated floors, sauna, fireplace, slippers, flip flops for the hot tub, and robes are more amenities I can think of off the top of my head. The beds are comfy (heated, in fact), the kitchen is nice with all necessary amenities, and the loft adds a fun flair to the living space. Overall, this is the best house we have ever rented. Highly, highly, highly recommend. If we come back to Taos, we will definitely stay here again.
---

Wonderful property. Ellen is fantastic to work with. Everything she said and more. We didn't want to leave and are coming back and spending Christmas this year Can't wait
---

Johnsonabq
Albuquerque, NM
20

contributions
Our stay at the sunrise dOme in Taos
We had a wonderful stay in the sunrise dOme in Taos. The accommodations were well appointed and spacious, a great fit for our family of six adults. This home is actually her personal home and is literally fully stocked with everything you need, with the exception of the food in the refrigerator/freezer that you're planning to prepare. The owner encourages you to use everything, from the seasonings in the kitchen to her hot tub and sauna. The housekeeper and groundskeeper were both very attentive. We would definitely recommend this home to anyone looking for a large rental home in between Taos and the Taos Ski Valley!
---

A comfortable, cozy stay for multiple families
My sister and I stayed here with our respective families during December of 2017. The lodgings were clean and comfortable, and the setting was spectacular. We looked forward to the hot tub and bright New Mexico sky every evening. We love the Taos area and the proximity of this home to Arroyo Seco.
---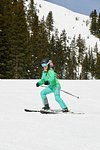 Awesome property with gorgeous views and every amenity!
Gorgeous construction and and workmanship, unique and beautiful marble and stone, awesome views, lovely hot tub (with view of mountains!) and sauna--just miles away from Taos Ski Village. Can't imagine a better choice of place to stay for Taos outdoor sports (summer and winter).
---

Ellen's house is absolutely gorgeous! We were a group of 7, and all of us had such a great time at her home! We couldn't had asked for a better stay! Can't wait to return again! Thank you, Ellen!
---

Comfortable and quiet home with luxurious amenities
This was a great way to get away for the long weekend. Ellen did everything to accommodate our family and we thoroughly enjoyed ourselves. We arrived on the first day and didn't want to leave the property because of all of the amenities the property had to offer. Beautiful location to sit outside and stargaze!

You and your family were wonderful guests and I do hope you will consider the dOme again if Taos is in your future travels.
---

Carolyn P
Lubbock, TX
5

contributions
I took my family for a weekend escape and loved it all! Lovely kitchen to cook in. Cool nights with plenty of stars. Can't wait to return during ski season!

So glad you enjoyed your stay at the dOme! Skiing Taos is so much fun. Come in the winter too. Thanks for picking my home !
---
Showing results 1-10 of 43
---
---
---
About the neighborhood
Located just off of Taos Ski Valley Road, three miles from the intersection of 150, 522 and 64. Ski Valley Road is also SR 150. A mile and half before the cute town of Arroyo Seco. North of the Taos Plaza by 10 minutes and on 12 miles from the Taos Ski Valley. Elevation is around 7,500 feet which is better to sleep at than at 9,200 feet which is what the base of Taos Ski Valley is. The property has an electronic gate and the code will be provided. It is on 2.1 acres and the creek runs through it. Views of the Sangre de Cristo Mountains await you and watch the Sunrise and the Sunset glow each day. This is a very private property and it is so conveniently located to the main road to travel to all the Taos sites.
How to get there
I will provide specific directions once you book.
Activities nearby
Fishing spots available
Golf course (within 30 mins drive)
Skiing available
---
100% refund within 24 hours after booking (provided the stay is at least 60 days away).
50% refund* if you cancel at least 4 weeks before check-in
No refund available if you cancel thereafter
*Booking fee is excluded from refund amount
---
---
First, check the Availability tab on this page to see if your dates are available. If they are, contact the owner via the Tripadvisor Rental Inbox to confirm availability.

---

Initially, you may contact the owner via the Tripadvisor Rental Inbox. This inbox is created after you send your first message or booking request to the owner. After you've made your first payment, you'll be able to see the owner's contact information.

---

This owner will contact you via the Tripadvisor Rental Inbox.

---

You can send another message via the Tripadvisor Rental Inbox to ask if the property is still available.

---

For this property, please use a credit card to pay via the Tripadvisor Rental Inbox. Once the owner approves your stay, he or she will send you a quote, which will include payment instructions.

---

Yes. Payments made via the Tripadvisor inbox are covered by our Payment Protection.

---
---
Still can't find what you're looking for?
More Outdoor destinations:
---
Do you own a vacation rental? List it here.
Earn extra income
Earn money by renting out your home. With no up-front fees and no contract, you keep more for yourself.
Manage booking easily
Confirm bookings in one click and track everything from inquiry to checkout, even while you're on the go.
Be trusted by travelers
With millions of reviews and protected online payments, Tripadvisor helps travelers book your home with confidence.
---
This property is affiliated with
All bookings are direct with the owner
---
Frequently Asked Questions about Taos: Sunrise at the dOme , a magnificent property
---