---
Villa
An adobe for those people who are looking for serene peaceful outing,which is as close to paradise. The place is on cliff with a massive valley view. My place is good for couples, solo adventurers, families (with kids), and furry friends (pets).The rich Himalayan view makes this property a truly desirable one! Wooden panel rooms with large glass panel windows surrounded by vibrant garden and green vistas make this a perfect place to rest and repose during your Himalayan Holidays.
House Rules
Pet-friendly
Kid friendly
Smoking allowed
---
Kamal M
Hosting since December 2016
Languages spoken: English
Response Rate: 83%
Response Time: Within a day
---

AbhishekTyagi77
New Delhi, India
13

contributions
Amazing Experience, Secluded and Serene
It was an amazing peaceful stay, with a great vibe and view from the room. Good food, good service and the rooms had heaters and solar heated geysers, along with all basic amenities in place. The owner lives in the property itself, ensuring everything is in place. There is a big space outside the rooms to stroll and do bonfire. Had a great time, pictures attached.
---

pragya verma
Dallas, TX
2

contributions
A lovely place for families to visit. We were a group of three families with kids and had a great time. The location and the property is par excellence but what makes the place a heaven is the hospitality. It feels like another home. Our kids (ages 2 3 and 4) gelled in with the family esp Pakhi their younger daughter. Pogo the pet was a treat to play with. The entire family Kamal ji his wife and his mom along with the helpers cater to each and every need. Food is fingerlicking and they never refuse for anything. Must try their plum chutney with pakoda.We are vegetarians and they made sure we left satiated. It was a pleasure to be there and I highly recommend.
---
aeidal
Gurugram (Gurgaon), India
55

contributions
A lovely property high on the hills facing the valley. That sums up the perfect weekend getaway to a serene location. The owner, Mr. Kamal Mehra, stays there with his family and rents out 4-5 rooms for the guests. The hospitality is amazing and you feel at home. The view from the rooms viz. valley view, lightning over the mountains, sunrise etc. are a life time experience. Rooms are big enough with wooden architecture. The food is cooked by his wife from the vegetables grown in the garden. Hence you get home food taste with fresh unadulterated veggies. Even the chicken is awesome for the non-veg lovers. Don't forget to try the home made apple & plum chutneys sans any chemicals. The resort is a bit off from the main road and google doesn't route you to the hotel, but Mr. Mehra calls you up on the day of arrival and guides you. He even suggests places of interest and special routes for an amazing experience. Had an amazing stay & would love to go back again.
---

erinoconnor17
Glasgow, United Kingdom
1

contribution
From the moment you arrive you are welcomed with tea/coffee and excellent views. Can see Panchachuli mountain range from your bedroom window. Kamal and family will make sure you are well fed with great home cooked meals using local ingredients with large portions! Kamal and his wife speak good English and can help with any requirements. View from bedroom pictured!

That's so nice of you Melcom. We had a great time hosting you and Arin.We look forward to host you again in near future.
---

Sandeep_On_Road
New Delhi, India
16

contributions
Would Love to come back !
I chanced upon the listing for this property online and after spending the diwali long weekend I am so glad that I found this hidden gem. As other members have rightly said, this is in fact a home away from home. The list of positives is long, so let me share some of these (in no particular order) 1. Mr. Kamal and his wife are extremely warm people. Their hospitality is unmatched. He will himself call you in the morning of the day of your arrival to check if you are on the right road. He will offer detailed route info. Once you arrive, you just sit back and let him run the show for you. He is a one man army helped wonderfully well by his wife and their helping hand Rakesh. 2. Food is homely and delightful. They grow most of their vegetables on their own. You can cook your own food, their kitchen has an open door policy. 3. The location is perfect. Just 200 meters off the main road, in an idyllic setting that offers plenty of sunshine (straight into your room) that starts as early as 6 in the morning till around 4 in the evening. The property is East facing so you can enjoy the Sunrise from your Bed sipping on your morning cup of tea. 4. The Lawn. Lay back, sit around with a cup of coffee in the Lawn and let the magic unfold. 5. Cleanliness is top notch. Overall, I would definitely go back again and would love to recommend this to others who would prefer a homestay over a typical hotel. Well done Kamal Ji!

This is a lot of positive observation from you Sandeepji. We will love to host you again. Thanks a lot from our side.
---

kcpdelhi
New Delhi, India
75

contributions
Home at the lap of nature
This property is truly a home- your home at one of the best, peaceful, not so commercialized hill station Mukteshwar, around 300 Km from Delhi. This could be first choice if you love to stay at peaceful, tranquil, homestay/ guest house facilities, soaking the environ around. This could be very good option if you want to have a large family tour with complete privacy as this is 4-5 bedroom property. We booked 2 bedrooms for extended family. A few meters of non- mettled strip off the main road, this is beautifully built house. We loved the setting of the rooms, vast window panes in every room looking directly at Panchachuli range, scenic Ramgarh valley view, and well maintained plants and flowers around.Rooms can easily sleep 3, and you can get a proper extra bed on request/ charge. Neat and clean rooms. Owner couple Mr and Mrs Mehra are true Pahadi hosts, for whom guest's comfort is of utmost priority. They are very flexible to fulfil any request from the guests. Even the support staff is so well mannered and polite. There is always a prompt yes to any request. Lady of house along with the kitchen staff cooks all fare as if for her own family. So concerned they are for every guest's privacy that they politely requested to a group of boys staying next room enjoying, even though we didn't have any complaint. It's a new property and hence you may see some minute improvement areas, which owner would be happy to know. It was a great stay, fully satisfactory for whole family- from kids to elders. Great view, delicious food, personalized service, serene environment, and above all excellent hosts- what else we look for in a vacation!

Hi Pantji, Thanks for such a nice review and you are welcome anytime.
---
Amitabha D
Noida, India
255

contributions
Excellent place in lap of natural beauty
We, a group of six, had visited Mukteshwar, Uttarakahand, India for 2 nights and 3 days (12th Aug - 14th Aug 2017) and pre-booked 3 rooms in Panchachuli House without knowing much about the location - we had very brief idea. To our pleasant surprise, when we reached the place we were greeted by the owner Mr. Kamal Mehra and he showed us the rooms. The first sound came out was WOW.. such a lovely place with quite sizable bedroom with attached bath. The view from the rooms were simply superb and amazing - right from the bed we could get 180 degree view of mountains and valley through the huge wall-to-wall glass window. The services from breakfast to dinner were excellent and the food was terrific. Additionally the hospitality of Mr. Kamal Mehra, his wife and daughters was really touched our heart. We liked the place so much that we are planning to visit again in the month of December to watch winter from Panchachuli House. I will definitely recommend this place to stay with 100% satisfaction.

Hi Amitabhji, Good evening, it was really a pleasure hosting you and your family. We welcome you all for winter. Thanks Kamal
---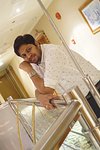 udit s
New Delhi, India
4

contributions
Home away from our home. Best family stay in Mukteshwar. Excellent Hospitality.
We stayed from 9th June to 12th June at Panchachuli house. The best hospitality with all warmth of home. Food quality is superb. Never felt need of anything more. Location is excellent with mesmerising Himalayan range view. Rooms are with all the comfort and luxury of a hotel. Felt like a worthful escape from the usual. Mr. Kamal Mehra (Owner) is an awesome host and very helpful with a pleasant smile, He guided us better than google maps for the perfect way to every location at mukteshwar. Rakesh (Service boy) is also very helpful. I recommend this home to everyone specially families and couples.

Thanks Udit for such a helpful review you gave.Do keep visiting in near future.
---
Richa_Mehta05
New Delhi, India
11

contributions
Perfect weekend getaway and spot on location
So on my birthday in June, we planned to go to Mukteshwar. Of course, it is the peak season and so the hotel prices and availability was an issue. My friend cam to the rescue and saw this beautiful homestay and instantly booked it. This place, although only locals will be able to tell you, is suitably located where all the local buses go. From the main road cuts a kachha rasta and after a 10-15 minute walk, you spot this wonderful house, seems as if situated on the edge of the mountain with a big porch. We spent two nights and wish could spend more, super impressed by Kamal Ji, his wife, two children and caretaker Rakesh Bhaiya. They are very warm and welcoming and always happy to talk to. I can't thank them enough for their excellent hospitality and yum food. They even baked a special cake for me on my birthday night. Not to forget the lovely chutney and pickles and simple yet delicious food. (We bought plum chutney and pickles for a very nominal price) The rooms were clean and maintained. We were lucky that we got the best room with a huge window where you see the sunrise and sunset from your bed. For a fun evening, you can play carrom and cards as well. I spent an entire evening on the second day outside in their garden, where it also started drizzling and spoke so much with Kuhu. Kamal - if you are reading this, give her my love and tell her I miss her. She's lovely. Also, if you are fit enough then, you can easily move around the market. Else, suggest to via your own vehicle so that it is not hectic enough. Such a peaceful and pleasant time it was.

Hi Richa, It was a wonderful time hosting both of you.I will definitely convey your love and affection to Kuhu.Do visit again somewhere in near future.
---

sonia19sep
Thiruvananthapuram (Trivandrum), India
1

contribution
"Sureal Beauty With A Breathtaking View".
A home stay from home,one can count on Panchachuli House in Mukteshwar for its tranquility, peacefulness and serenity. The place takes you to the different world altogether. The flora and fauna is soothing to the eyes with no air pollution and noise pollution. The warmth and hospitality of Kamal Mehra and Anu was abounding. The food served is majorly organic grown in their kitchen garden. We really savoured the home cooked food and especially the chocolate walnut cake baked for special occasion was sumptuous. Must Visit The Place For Its Angelic Beauty!!

Thanks for your lovely review mam. Do visit again.
---
Showing results 1-10 of 17
---
Bathroom and laundry
Linens provided

Towels provided
Indoor amenities
Central heating

Fireplace

Internet access

Cable television
---
---
---
Cancellation policy
100% refund within 24 hours after booking (provided the stay is at least 60 days away).
100% refund* if you cancel at least 2 weeks before check-in
No refund available if you cancel thereafter
*Booking fee is excluded from refund amount
---
---
First, check the Availability tab on this page to see if your dates are available. If they are, contact the owner via the Tripadvisor Rental Inbox to confirm availability.

---

Initially, you may contact the owner via the Tripadvisor Rental Inbox. This inbox is created after you send your first message or booking request to the owner. After you've made your first payment, you'll be able to see the owner's contact information.

---

This owner will contact you via the Tripadvisor Rental Inbox.

---

You can send another message via the Tripadvisor Rental Inbox to ask if the property is still available.

---

For this property, please use a credit card to pay via the Tripadvisor Rental Inbox. Once the owner approves your stay, he or she will send you a quote, which will include payment instructions.

---

Yes. Payments made via the Tripadvisor inbox are covered by our Payment Protection.

---
---
Do you own a vacation rental? List it here.
Earn extra income
Earn money by renting out your home. With no up-front fees and no contract, you keep more for yourself.
Manage booking easily
Confirm bookings in one click and track everything from inquiry to checkout, even while you're on the go.
Be trusted by travelers
With millions of reviews and protected online payments, Tripadvisor helps travelers book your home with confidence.
---
This property is affiliated with
All bookings are direct with the owner
---
Frequently Asked Questions about Panchachuli House
---
---

---

---

---