A city jam-packed with music, past and present
Memphis is a pilgrimage for those wanting to visit the birthplace of the blues, of soul and of rock 'n' roll. On Beale Street, W.C. Handy put down on paper the first written blues music. Elvis, Roy Orbison, Jerry Lee Lewis and Johnny Cash all recorded at the historic Sun Records, which is now a museum. Graceland, the second most-visited home in America, welcomes visitors from around the world who yearn for a peek into the life of "the King." But Tennessee's largest city also offers much more than music. It has stellar weather (with more sunny days each year than Miami), great dining (be sure to sample barbecued ribs), art galleries, and electric nightlife.
Traveler Spotlight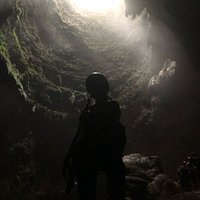 The Soul of Memphis: Bars, Blues and Barbecue
Recognized as Home of the Blues and the Birthplace of Rock 'n' Roll, Memphis attracts music-lovers from all across the globe. Then there's also the barbecue—soul food that simply can't be missed. Here are some of my picks for a true blues and bbq experience.
Ting
, Singapore, Singapore