What is Travelers' Choice Best of the Best?
This award is our highest recognition and is presented annually to those businesses that are the Best of the Best on Tripadvisor, those that earn excellent reviews from travelers and are ranked in the top 1% of properties worldwide.
Learn more
About Las Vegas
Whatever you can dream up, Las Vegas delivers: Michelin-starred restaurants, 24-hour wedding chapels, larger-than-life scenery, slot machines, all of it. But just when you think you have Vegas pinned down, it surprises you. Consider Meow Wolf, an immersive experience that's equal parts theme park and art gallery. Or the ice rink at the Cosmopolitan (winter in the desert!). And then there's the nature—head out past the Strip, and you'll find state parks and views for days in spots like Valley of Fire and Red Rock Canyon. It's gems like these that round out Vegas as a destination for families and non-partiers too.
Explore Las Vegas by interest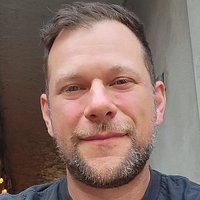 Our LGBTQ guide to the best of Las Vegas
A few years ago, I wasn't so sure about gallivanting around Las Vegas with my squad. In 2014, the city's only gay hotel closed, followed by a few long-standing bars. But, the queer sparkle seems to be shining through those neon lights once again. Here are a few Vegas gems worth their weight in glow.
More places to let the good times roll
Travelers' pro tips for experiencing Las Vegas

Whitlam H
Make sure you wear comfortable footwear and its worn in as you will be walking a great deal … keep small dollar bills handy for tips … Don't overplan too much the first time — make a small list of your absolute "must dos" but take some time just to wander and soak up the atmosphere.
AprilfromRocky
Don't forget, there's the Deuce transit bus that goes up and down the strip, all the way to Fremont. Make sure to buy at least the 24 hr pass so you can get off and on whenever.

TCO_TX
If you're trying to learn the table games, check out the lessons most casinos offer in the morning. You'll learn the basic rules and etiquette and avoid being a nuisance when the tables are packed at night.
In the words of those who've been there before ...
What is the best way to get there?
Flying:
McCarran International Airport is the main commercial airport servicing Las Vegas. Shuttle buses run from the airport to Strip hotels, Downtown Las Vegas and off-strip hotels.
Bus:
Greyhound offers bus services to Las Vegas with a terminal in Downtown Las Vegas.
Driving:
Travelers driving to Las Vegas usually approach the Strip off the I-15 Fwy.
Do I need a visa?
If you're visiting Las Vegas from overseas, use the State Department's Visa Wizard to see if you need a visa.
When is the best time to visit?
Spring (February to April): It's in summer that you'll find Vegas' hottest pool parties but to avoid the suntanned throngs of international party-goers, plan a visit in late spring when the pools are open, spring break is over, and the crowds are relatively thin.
However, travelers looking to snag a deal can do so in chilly December, before the holiday season kicks in.
Bus
RTC buses operate daily with popular Strip and Downtown routes running 24/7 every 15 to 20 minutes.
Shuttles
Many off-Strip casino hotels offer limited shuttle buses to and from the Strip for free.
Monorail
The Las Vegas Monorail operates daily along the Strip with trains every 4-8 minutes.
Taxis and Rideshare
Local safety laws prohibit hailing a cab on the street. Instead, taxi stands can be found at almost every casino hotel and shopping mall. Uber and Lyft rideshare services are also readily available.
Driving
Parking is available in hotel and shopping mall garages for a fee. There is also some free and paid Strip parking available.
Find more information about parking options and prices here.
On the ground
What is the timezone?
Pacific Time Zone
What are the voltage/plug types?
The standard voltage in the United States is 120 V and the standard frequency is 60 Hz. The plug has two flat parallel pins.
What is the currency?
The U.S. Dollar
Are ATMs readily accessible?
Yes.
Are credit cards widely accepted?
Yes.
How much do I tip?
Bartender
$1 a drink or $2 for a more labor-intensive cocktail
Restaurant
15-20%
Buffet
$1-$2 per person
Dealer
$1-$5 per session or 2-5% of your winnings
Bellman
$1 to 3 per bag
Housekeeper
$2-$3 per night
Taxi/Rideshare
15-20%
Shuttle Driver
$1-$2 per person
Tour guide
10-20%
Are there local customs I should know?
Drinking
The federal legal age for buying and drinking alcohol is 21 years old.
Gambling
Learn the basic rules of the games you are interested in playing before you participate.
Walking
Walk to the right of the sidewalk and step off to the side of the sidewalk if you want to stop to check your phone, look up directions, or want to take in a view.
Public transport
Allow others to disembark before boarding, don't take up more than one seat, and stand to offer seating to pregnant women or someone with a disability.
Spitting
Spitting is considered rude in any public setting.
Frequently Asked Questions about Las Vegas
---
We recommend staying at one of the most popular hotels in Las Vegas, which include:

---

Some of the most popular restaurants in Las Vegas include:

---

Las Vegas is known for some of its popular attractions, which include:

---

We recommend checking out these popular tours when looking for something to do in Las Vegas:

---

If you're a more budget-conscious traveler, then you may want to consider traveling to Las Vegas between June and August, when hotel prices are generally the lowest. Peak hotel prices generally start between September and November.

---