What is Travelers' Choice Best of the Best?
This award is our highest recognition and is presented annually to those businesses that are the Best of the Best on Tripadvisor, those that earn excellent reviews from travelers and are ranked in the top 1% of properties worldwide.
Learn more
Sand, sun, shopping, and chic retreats—Miami Beach is ready for its close-up
Miami Beach has long been a playground for those seeking sunny days and wild nights. However, there's more to Miami than sparkling beaches, shimmering pools, and nightlife that never stops. These days, eco-chic hotels like 1 Hotel Miami Beach rub elbows with hipster haunts like The Broken Shaker and the trendy boutiques of Mid-Beach. But if it's classic Miami Beach you're after, have no fear. You'll still find it while strolling through the Art Deco District, throwing back cocktails at The Clevelander, enjoying drag shows at The Palace, or tucking into Latin American eats along Española Way.
Travelers' pro tips for experiencing Miami

Mel_Medd
Gratuity may already be included in restaurant bills. If not, it's appropriate to tip 10% - 20%.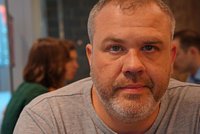 Chris O
DO expect many more people to speak fluent Spanish than in most parts of American. DON'T assume they're foreigners just because they do!
lisajlb
The hop-on, hop-off bus is a great cost-effective way to see the city on different routes over a couple of days.
In the words of those who've been there before...

waxlady
Miami is a vibrant multicultural contemporary art scene. It's filled with incredible museums, restaurants and beaches. I love the fact that Miami has so many new and upcoming areas that are hidden from the beaten path of the everyday tourist.
lisajlb
Miami is a great location for couples that want to keep themselves occupied with ease. It is easy to get around with a number of options, great food and drink options, lots of great sports teams to watch, oh, and great beaches to get married on!

Marc L
A fun weekend for groups or couples getting away to the Magic City. Aimed for the crowd in their late 20s or 30s.
What is the best way to get there?
Flying:
Miami International Airport (MIA) is a major hub with more than 150 daily domestic and international flights.
Train:
Amtrak has two train lines between Miami and New York City, the Silver Star and Silver Meteor. Both stop in several cities along the East Coast.
Bus:
You can take a Greyhound or Megabus from many U.S. cities to Miami.
Do I need a visa?
If you are a non-U.S. citizen, you may need a visa to visit Miami, unless your country is part of the Visa Waiver Program (VWP). The program allows citizens of certain countries to visit the U.S. for up to 90 days without a visa.
When is the best time to visit?
While Miami Beach boasts sunny weather year-round, springtime brings low humidity and high-octane events such as Ultra Music Festival and Miami Beach Gay Pride. You can expect average daily temperatures this time of year to have highs of 26°C and lows of 20°C.
In December, art aficionados willing to brave peak-season prices can rub shoulders with celebrities at South Beach's annual Art Basel. Average daily temperatures this time of year are highs of 24°C with lows of 17°C.
Trains
There are no trains that operate in Miami Beach. But the Metrorail elevated rail system connects the airport to Downtown Miami and South Miami. You will need an Easy Card in advance.
For fares, schedules and schedules, visit the Metrorail's website.
Additionally, Brightline high-speed trains make three stops in Downtown Miami (and Fort Lauderdale and West Palm Beach).
For Brightline fares, routes and schedules, visit their website.
Buses
Metrobus has nearly 100 routes, and is the only public transit that serves Miami Beach. The Miami Beach Bus Route 150 runs express every half hour to the airport with five stops.
For info on routes, fares and schedules, see here.
Metromover
This free service offers three loops between Downtown Miami and Brickell and connects Metrorail and Metrobus.
Miami Beach Trolley
This free trolley has four routes and operates daily. For routes and schedules, visit their website.
Bikes
Biking is a great way to get around Miami Beach, and Citi Bike has several stations in the area.
You can also rent a bike or Segway from Bike and Roll Miami or take one of their tours.
Taxis
Taxis are plentiful, but be sure the word "taxi" or "cab" is on the vehicle to avoid an illegal unlicensed cab.
For info on taxi companies available in Miami Beach, see here
Rideshares
Both Uber and Lyft operate in Miami Beach and are available using their apps on your smartphone.
On the ground
What is the timezone?
Eastern Standard Time
What are the voltage/plug types?
The standard voltage in Miami Beach is 110V to 115V, 60Hz AC. Outlets accommodate two-prong flat (not grounded) plugs or grounded three-prong plugs.
What is the currency?
The U.S. Dollar
Are ATMs readily accessible?
Yes.
Are credit cards widely accepted?
Yes.
Is it easy to find a bank?
Yes.
How much do I tip?
Restaurants/room service
Some places do include tips, so be sure to check your tab. If it hasn't been added, standard tipping in Miami Beach is 15 to 20 percent of your bill, or 25 percent if you were extremely happy with your meal and service.
Taxi/rideshare
Like restaurants, 15 to 20 percent of your fare is a typical tip for taxis, more if they were particularly nice or helpful.
Bellhop
It's standard to give between $2-$3 cash to bellhops who help with your luggage and the valet each time you retrieve your car.
Housekeeper
It's common to leave a tip of $2 per day of your stay to the housekeeping staff of your hotel, which you can leave in the room when you go. Some hotels leave envelopes for such tips, but if they don't, a quick note saying "Thank you" will suffice.
Tour guide
If you take a tour, your guide will surely appreciate a tip, generally between $5-$10 cash.
Are there local customs I should know?
Drinking
The legal drinking age in Miami Beach is 21.
Drugs
Only medical marijuana is legal in Florida for qualifying residents.
Language
While English is the national language, knowing some basic Spanish is recommended.
Attire
Beachwear is a must for daytime, but everyone dresses up to hit the town at night.
Frequently Asked Questions about Miami Beach
---
We recommend staying at one of the most popular hotels in Miami Beach, which include:

---

Some of the most popular restaurants in Miami Beach include:

---

Miami Beach is known for some of its popular attractions, which include:

---

We recommend checking out these popular tours when looking for something to do in Miami Beach:

---

If you're a more budget-conscious traveler, then you may want to consider traveling to Miami Beach between June and August, when hotel prices are generally the lowest. Peak hotel prices generally start between December and February.

---