What is Travelers' Choice Best of the Best?
This award is our highest recognition and is presented annually to those businesses that are the Best of the Best on Tripadvisor, those that earn excellent reviews from travelers and are ranked in the top 1% of properties worldwide.
Learn more
Plan Your Trip to Buenos Aires: Best of Buenos Aires Tourism
About Buenos Aires
Buenos Aires has a red-hot energy you can't ignore. The city will wine and dine you with Malbec and unbelievably good steak, and keep you up 'til dawn at clubs and dance halls. But there's a low-key side that's worth getting to know, too. Stroll the cobblestone streets of the barrios in the morning to see the neoclassical architecture at your own speed. Sure, Palermo's got trendy restaurants and boutiques, but there's something to be said for grabbing a choripán and having an easy picnic in Bosques de Palermo. Head to San Telmo for Feria de San Telmo—a huge street fair every Sunday—and to tango (see a show or catch it outdoors at Plaza Dorrego). For something more laid-back, check out an art museum or gallery, then hit a food stall at Mercado de San Telmo. Go fast or take it slow—the choice is yours. We've got more ideas below.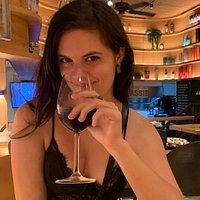 Where to find the best tango in Buenos Aires
Buenos Aires is the birthplace of tango—in the 1800s, this sensual dance united working class immigrants, indigenous Argentines, and freed slaves. Today it still offers a window into the passionate culture of the country. When I moved to Argentina at age six, an experienced tanguero (dancer) borrowed my beloved stuffed dog to dance tango with him on the colorful streets of Caminito La Boca; I've been captivated ever since.
Explore Buenos Aires by interest
More Latin American cultural capitals
Buenos Aires Travel Guide
Travelers' pro tips for experiencing Buenos Aires

Lucía V
On buses: Without the SUBE, you will need coins to pay for the tickets (which you have to insert into a machine usually located behind the driver).

Natalia
Don't leave Buenos Aires without experiencing an Asado: the Argentinian national dish is a wide range of meats and sausages, traditionally grilled over an open fire. Mate is a bitter tea, and local custom is to drink it from small gourds and share it as a symbol of hospitality. If someone offers you some, take him up on it!
Stanner57
Plan your itinerary to include museums, restaurants, a side trip, and a tango show. Best museums include MALBA, Museo Nacional de Bellas Artes, Issac Fernandez Blanco, and MAMBA. The Naval Museum is great also.
In the words of those who've been there before ...
Stanner57
You need to spend at least a week here. This is a very civilized city, with interesting architecture, great museums, restaurants (particularly steaks and Italian food), tango shows, and several interesting day trip options.

Natalia
There's a reason famed tango singer Carlos Gardel used to call this city "My beloved Buenos Aires." Like the romantic and emotional dance that originated here, the streets of Buenos Aires tell stories of immigrants, love, struggle, passion, sorrow, and magic. It's all this, along with magnificent architecture, delicious food, and lovely people, that makes local residents (porteños) and tourists alike fall madly in love with Buenos Aires.
Neneb
Buenos Aires is vibrant, funky, exciting, chock full of history and abounding with fabulous food!! Short trips or long...there is much to see and do in Buenos Aires and the surrounding areas. It will challenge your senses and emotions.
What is the best way to get there?
Flying:
Though Buenos Aires is served by three airports, all international flights arrive into Ministro Pistarini International Airport, located 20 miles (32 kilometers) from the city in the town of Ezeiza.
Bus:
The main bus terminal into Buenos Aires is the Retiro Bus Station, which is serviced by numerous bus companies that run services to Brazil and Chile, and destinations within Argentina.
Ferry:
There's a regular ferry service to Buenos Aires from Colonia and Montevideo in Uruguay. Most ferries are operated by Buquebus and Seacat.
Do I need a visa?
If you're visiting Buenos Aires from overseas, see if you need a visa using this website.
When is the best time to visit?
Summer: June-August is when the city is at its liveliest, and more cultural events are available than any other time of year. The weather is not a problem. It never reaches freezing, and it has snowed only once (very briefly) since 1918. The evenings are cool and crisp, the days are perfect for walking the city. For more information on Buenos Aires' weather and when to go, check out some tips here.
Metro
Buenos Aires' underground metro, known as the subte, has six lines (A, B, D, C, E, and H) that connect the city's main attractions and major train stations. To travel by both bus and underground metro, you'll need to purchase a rechargeable SUBE card, which is available at metro stations and kiosks. To plan your journey, use this website.
Bus
Known locally as colectivos, Buenos Aires buses are a cheap way to explore. Buses typically run 24 hours a day and cover the entire city. The Metrobus is a rapid transit system that uses dedicated lanes to avoid traffic.
Taxis and Rideshare
The most popular rideshare apps in Buenos Aires are Uber, Cabify, and Easy Taxi. You can also hail taxis from the street pretty easily; ensure you get a car with a meter and a license sticker in the window.
On the ground
What is the time zone?
Argentina Standard Time (GMT-3)
What are the voltage/plug types?
The standard voltage in Buenos Aires is 220V and the standard frequency is 50Hz. There are two associated plug types; type C, which has two round pins, and type I, which has three flat pins in a triangular pattern.
What is the local currency?
Argentine peso (ARS)
Are ATMs readily accessible?
Yes.
Are credit cards widely accepted?
Yes.
Is it easy to find a bank?
Yes.
Is tipping expected?
In Buenos Aires, a 10% tip is expected in restaurants.