What is Travelers' Choice Best of the Best?
This award is our highest recognition and is presented annually to those businesses that are the Best of the Best on Tripadvisor, those that earn excellent reviews from travelers and are ranked in the top 1% of properties worldwide.
Learn more
Dubai Tourism: Plan Your Trip to Dubai
Dubai — the World's Best Destination
From luxury hospitality and cutting-edge architecture to world-class shopping, culture and nature, discover what makes Dubai the best of the best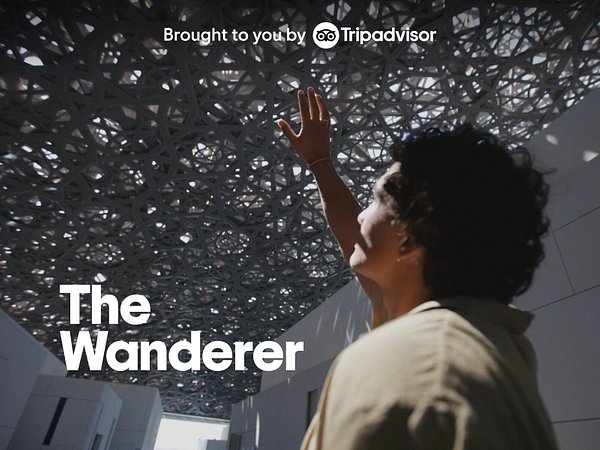 Watch The Wanderer
Follow Cam Mackintosh in the guise of The Wanderer, as he dives into the fascinating emirate of Abu Dhabi. Explore each step of his travel guide among deserts' hidden gems. Follow along on his epic journey.
Traveler Spotlight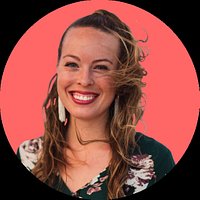 Traditional Trek Around Dubai
Dubai certainly dazzles with its uber-modern design showcased in sights like the Burj Al Arab, and with its over-the-top attractions like the Dubai Mall and Palm Jumeirah. But it wasn't the glitzy nightclubs and crowd-pleasing brunches that won me over, it was the traditional architecture, Emirati culture, and delicious pistachio dates. So if you're looking for a more traditional slice of life, here are some of my favorite places you should visit in Dubai.
Travelers' pro tips for experiencing Dubai

AlanF
Dubai's most popular restaurants are usually booked up quite far in advance. If you are only visiting for a short period, it's advisable to book them as soon as you arrive in Dubai.

uaomo
There is no eating in public during the Ramadan months until evening time. So if you must eat, do it in your hotel room!

James F
Be polite to service staff in restaurants and take interest in the people who serve you. They are tuned in and can also offer great advice about a myriad of subjects in Dubai.
In the words of those who've been there before ...

sellsMiltonKeynes
Dubai is an amazing experience. You will never be bored. It has everything, desert dune buggy trips, ballooning, parachuting, cruises, art and culture, even skiing.

HonestTravellers
Dubai is simply a City of Wonders that is in continuous expansion and development.

Chakraberty
This city will never fail to entertain… and entertain all kinds of visitors — the thrill seeker, the shopaholic, the foodie, the beach lover, and the nature lover!
What is the best way to get there?
Flying:
Dubai is served by two international airports: Dubai International Airport and Al Maktoum International Airport.
Do I need a visa?
Visit Dubai's Department of Tourism website to determine visa eligibility and criteria.
When is the best time to visit?
Winter (November to March): Dubai has a hot desert climate with two distinct seasons. The winter months have the most pleasant weather, ideal for outdoor activities. The average daytime high is around 27°C with lows of around 17°C.
Bicycle
Careem BIKE offers pedal-assist bike hire through its bike-share app.
Train
The Dubai Metro, run by the RTA, operates 2 lines — red and green — which run from about 5:00 a.m. to midnight Sunday through Thursday. On Fridays, the service operates later — the red operates from about 2 p.m. to 1 a.m. and the green line operates from about 10 a.m. to 1 a.m.
For more information about the network and fares, see here.
Bus
Dubai's public bus service, run by the RTA, operates local buses on more than 120 routes.
For more information about the network and fares, see here.
Taxis
Dubai Taxi Corporation operates government-licensed taxis 24 hours a day and can be hailed in the street, picked up at taxi stand or booked by phone. They are recognizable by their red roof.
For more information, to book a taxi or calculate a fare, see here.
Tram
The Dubai Tram makes 11 stops with trams running from about 6 a.m. to 1 a.m. Saturday to Thursday and from 9 a.m. to 1 a.m. on Friday.
For more information about the network and fares, see here.
Boat
Abras are motorised traditional wooden boats linking Bur Dubai and Deira across the Dubai Creek via two routes.
For more information about the routes and fares, see here.
Ferry
The Dubai Ferry operates 5 major routes on a limited schedule.
For more information about the routes and fares, see here.
Ridesharing
Uber and Careem are available in Dubai on your smartphone.
On the ground
What is the timezone?
Gulf Standard Time
What are the voltage/plug types?
The standard voltage within the United Arab Emirates (UAE) is 230V and the standard frequency is 50Hz. Wall outlets accommodate plugs with three rectangular pins in a triangular pattern.
What is the currency?
United Arab Emirates Dirham.
Are ATMs readily accessible?
Yes.
Are credit cards widely accepted?
Yes.
Is it easy to find a bank?
Yes.
How much do I tip?
Tipping in Dubai isn't compulsory but is customary and appreciated. Here is a rough guide:
Restaurants
10-15%
Taxis
AED5-10
Bellboys and valets
AED5-10
Spa and beauty therapist
10-15%
For more information about tipping, see here.
Are there local customs I should know?
Drinking
The legal drinking age for Dubai is 21 years old but buying and consuming alcohol is only legal at licensed bars and clubs at major hotels -- and only for hotel guests and non-Muslim residents with government-issued liquor licenses. It is illegal for non-Muslims to sell or offer alcohol to Muslims. Public drunkenness -- no matter where the drinking occurs -- is also considered a very serious offense. Travelers should refer to the travel advice issued by their government before visiting the UAE.
Clothing
The UAE is a mostly Muslim country with strict standards of dress and behaviour. Dress modestly and ensure your shoulders and knees are covered. It is also recommended to research dress codes for tourist attractions, shopping malls, beaches and other public places -- which can often be found on their official websites.
Ramadan
The holy month of Ramadan is a time of fasting, prayer, reflection for Muslims, so it is important to respect the religious and cultural customs at this time. During Ramadan, it's illegal to eat, drink or smoke in public between sunrise and sunset. The dates of Ramadan change each year, as it is celebrated in the ninth month of the Islamic lunar calendar, which is slightly different to the regular Gregorian calendar.
Public displays of affection
You can be arrested for intimate public displays of affection, including hugging and kissing.
Sharing hotel rooms
It is against the law for people of the opposite sex to live together, or to share the same hotel room, if they aren't married or closely related. De facto relationships and civil unions also aren't recognised in the UAE. This law is often relaxed for tourists, however, you may be asked to prove you're legally married when checking into a hotel as a couple. Travelers should do research, contact their hotel and check their government's travel advice before visiting the UAE.
Photography
It is illegal to photograph people without their consent, airports and other transport infrastructure, government buildings, some beaches, and palaces. Travelers should do their own research and be aware of signs which indicate where photography is prohibited.
Frequently Asked Questions about Dubai
---
We recommend staying at one of the most popular hotels in Dubai, which include:

---

Some of the most popular restaurants in Dubai include:

---

Dubai is known for some of its popular attractions, which include:

---

We recommend checking out these popular tours when looking for something to do in Dubai:

---

If you're a more budget-conscious traveler, then you may want to consider traveling to Dubai between June and August, when hotel prices are generally the lowest. Peak hotel prices generally start between September and November.

---