What is Travelers' Choice Best of the Best?
This award is our highest recognition and is presented annually to those businesses that are the Best of the Best on Tripadvisor, those that earn excellent reviews from travelers and are ranked in the top 1% of properties worldwide.
Learn more
Small in size, the 'Lion City' offers big delights
This tiny island city-state is a study of fusions and contrasts bursting with wonders waiting to be explored. Tranquil parks abut futuristic skyscrapers and luxe shopping malls. A thriving street food scene and world-class restaurants offer countless ways to taste and sip your way through Singapore's culinary melting pot. Your first trip to Singapore will prove that sometimes the best things come in small packages.
Travelers' pro tips for experiencing Singapore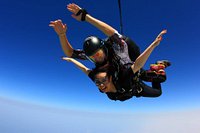 ScherIrani
Keep an umbrella handy, you can get caught in an unexpected shower.
j100lok
If you want to drink beer cheaply - visit a local outdoor food court (hawker centre) and look at for the drinks stall - you pay a lot less than at a swanky bar.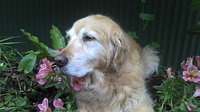 PandanBear
Tipping is not expected in Singapore but always appreciated for good service.
In the words of those who've been there before ...

Maryngshwuling
Singapore is a modern and affluent city in South-East Asia. It is great for those who love food, shopping and a warm climate.

N K
Singapore is a nature lover's paradise that combines beautiful gardens, animal parks, and many green spots and all of this in a comfortable urban setting reachable by the subway (MRT) or a bus.

Ajay Arora ( Food N Travel Diaries )
Singapore is a beautiful city with both its natural resources and man made architecture making it a lovely city for locals and tourists alike. This guide is to share my experience on the places that are scenic, good for a trek as well as portray the natural beauty of this island nation.
What is the best way to get there?
Flying:
Singapore Changi Airport is located at the most eastern side of the island with five main passenger terminals. The airport is well-connected to the transport network of the island and the city center is only 30 minutes drive away.
Read more about getting to Singapore here.
Do I need a visa?
If you're visiting Singapore from overseas, check out the Immigration & Checkpoints Authorities' website (ICA) to see if you need a visa.
When is the best time to visit?
True to its Southeast Asian location, Singapore has a hot and humid climate all year round. Even during its non-monsoon season, it rains almost every day, but the quick showers can be quite refreshing as they offer some respite from the sun. Average daily temperatures for much of the year range from 24-32°C (75-89°F).
Train
Mass Rapid Transit ( MRT ) was put into service in 1987, and has since been augmented by and linked to the Light Rapid Transit. Combined, you can often get you within walking distance of most destinations. The maps on the metro system are easy to read, complete with English version, and an EZ-Link card or the NETS Flashpay Card (stored value cards), easily purchased at all MRT stations and bus interchange, makes using the MRT a snap.
Taxis
Available throughout Singapore, and the prices are considered reasonable. Cabs can be hailed on the street, at taxi stands around the city or calling for pickup.
Cars
Private vehicle use, including rental cars, for use in the Central Area is discouraged (at least unofficially) by the number of tolls implemented through an electronic road pricing system, which operates during peak hours. Driving in Singapore is actually easy however, thanks to well-marked road signs, which are in English.
Read more about getting around Singapore here.
On the ground
What is the time zone?
Singapore Standard Time (GMT+8)
What are the voltage / plug types?
230V at 50Hz. Plugs are type G 3 pin plugs
What is the local currency?
Singapore Dollar
Are ATMs readily accessible?
Yes
Are credit cards widely accepted?
Yes
Is it easy to find a bank?
Yes
How much do I tip?
Tipping is not customary in Singapore so you don't have to worry about paying tip for services here. A 10% service charge is added to the bill in most restaurants instead. But a reward for excellent service, though it is not expected, would be greatly appreciated.
Are there local customs I should know?
Greetings
A handshake is the most common greeting in Singapore.
Language
English is widely spoken in Singapore, but due to its diverse population, Singaporeans have their own language: Singlish, a mix of English, Malay, Hokkien, Cantonese and Mandarin.
Exercise
With Singapore's sweltering midday heat, save extensive outdoor activities for early morning or late afternoon.
Frequently Asked Questions about Singapore
---
We recommend staying at one of the most popular hotels in Singapore, which include:

---

Some of the most popular restaurants in Singapore include:

---

Singapore is known for some of its popular attractions, which include:

---

We recommend checking out these popular tours when looking for something to do in Singapore:

---

If you're a more budget-conscious traveler, then you may want to consider traveling to Singapore between March and May, when hotel prices are generally the lowest. Peak hotel prices generally start between September and November.

---