What is Travelers' Choice Best of the Best?
This award is our highest recognition and is presented annually to those businesses that are the Best of the Best on Tripadvisor, those that earn excellent reviews from travelers and are ranked in the top 1% of properties worldwide.
Learn more
A tropical haven for beach bums, wellness worshipers, and the culturally curious
No island has enchanted travelers quite like Bali. Less than half the size of Hawaii's big island, Bali manages to pack countless adventures into one small package. Dazzling beaches beckon the sun seekers and surfers along the island's southwest coast, while ancient temples and a thriving wellness scene draw travelers inland to Ubud. It's the kind of place where hedonists, relaxation-seekers, and ecotourists can all find something to enjoy, from wild nightclubs in Seminyak and Kuta to luxury clifftop hotels in Nusa Dua to the pristine jungles and volcanic landscapes of the island's north.
Travelers' pro tips for experiencing Bali

AngL
Yes, you do need to be careful crossing the road because the traffic can be crazy, however, I would have to be careful crossing a busy road near where I live.

Kieran
Taxis are so easy to get all-around Bali, so don't stress about that. You'll need cash for them though unless you're using an app like Grab which is really popular.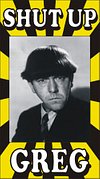 ShutupGreg
Do a lot of research but don't micro-plan every minute of your stay... it will all fall into place.
In the words of those who've been there before ...
What is the best way to get there?
Flying:
Bali is served by one airport: the Ngurah Rai International Airport (DPS), just 13 km (~8mi) south of Denpasar, the capital of Bali and the main gateway to the island. Flights from major international cities regularly fly in and out of DPS. It is also well connected to most of Indonesia and has regular domestic flights connecting it to major cities within the country.
Bus:
Travelers can take a bus from Jakarta (the capital of Indonesia) to Bali, but only if you can brave the 23-hour bus journey.
Ship:
Bali is quite a popular port for most cruise liners traversing through Southeast Asia. To get into Bali through the sea route, take a flight to Singapore, Sumatra or Java and take a ship for your onward journey to Bali. The information desks at the airport will guide you thoroughly.
Do I need a visa?
Visa Regulations are based on your passport and nationality. Over 160 nationalities need no Visa and have free entry for a maximum stay of 30 days. Your passport must be valid at least 6 months out from the day of your arrival. For more information and the list of 160 countries, see here.
When is the best time to visit?
May to September: Bali's tropical climate has two distinct seasons: dry (between May to September) and wet (between October to April). May, June, and July are generally considered to be the best time to travel to Bali in terms of the weather. That is when temperatures hover around 80 Fahrenheit (27 Celsius). However, depending on whether the traveler is a surfer or explorer, preferences may change. During the dry season, May to October, the western side of the peninsula creates some of the world's best waves. The best advice is to check the estimated weather during the time of travel and pack accordingly.
For more information on Bali's weather and when to go, you can check out some tips here.
Driving
Most travelers are satisfied with either a bemo (chartered vehicles with driver) or taxi (metered). Travelers will hear the words "bemo, bemo, bemo" or "transport, transport" all over Bali. If the vehicle has a taximeter, travelers should insist that the meter must be turned on. Otherwise, the driver will offer a fixed fare, or say the meter is broken. If the vehicle is a "private" bemo and has no meter, it is typical to bargain for the cost of the charter before taking the ride.
Scooters
For adventurers, a motorbike is a quick, but often dangerous, way to get around town. Travelers need to purchase insurance and must have an international license. Wear a helmet at all times and keep your license on you.
Bicycle
A bicycle is an inexpensive and scenic way to travel through Bali. Many villages have a place to hire a bike for the day. When exploring the backroads in places like Ubud and around Lovina, travelers may find a bicycle an ideal form of transport. However, cyclists should keep on the smaller roads and plan out each trip since Balinese road conditions are not always suited to long bike rides, with its steep hills and thick traffic on some of the main roads.
Check out more tips on getting around Bali here.
On the ground
What is the timezone?
WITA (Central Indonesian Time)
What are the voltage/plug types?
230 Volts / 50 Hz. In Indonesia, they typically use Type C and Type F plugs.For plug types, you can reference this
international guide
.
What is the currency?
Indonesian Rupiah (IDR)
Are ATMs readily accessible?
Yes.
Are credit cards widely accepted?
In some areas. Credit cards are usually accepted for larger purchases, accommodation (apart from smaller establishments), department stores and larger restaurants. Always check though, as they are not accepted as widely as in Western Countries.
How much do I tip?
Tipping is not customary in Indonesia, but small gratuities for great service are very much appreciated. The exception is spa services. Most Indonesians give tips to their hairdresser or masseur after they complete the service. Just 5-10% of the bill is appropriate. Get more tipping tips
here
.
Are there local customs I should know?
Spirituality:
The Balinese are extremely devout and spiritual. In Bali, there are more than 20,000 temples. The Balinese believe that good spirits dwell in the mountains and that the seas are home to demons. Therefore, most villages have at least three main temples: one of which is the Pura Puseh or "temple of origin," is dedicated to the village founders and which faces Mt Agung — home to Pura Besakih the mother temple of Bali. Also, each home, rice field, or market can have several temples. Daily offerings are made at these temples in the form of food, cigarettes, sweets, and sometimes even money in order to honor the good spirits and satiate the evil spirits. Here's a great overview of
culture in Bali
.
Frequently Asked Questions about Bali
---
We recommend staying at one of the most popular hotels in Bali, which include:

---

Some of the most popular restaurants in Bali include:

---

Bali is known for some of its popular attractions, which include:

---

We recommend checking out these popular tours when looking for something to do in Bali:

---

If you're a more budget-conscious traveler, then you may want to consider traveling to Bali between June and August, when hotel prices are generally the lowest. Peak hotel prices generally start between December and February.

---