What is Travelers' Choice Best of the Best?
This award is our highest recognition and is presented annually to those businesses that are the Best of the Best on Tripadvisor, those that earn excellent reviews from travelers and are ranked in the top 1% of properties worldwide.
Learn more
Layered with French and Chinese influence, Hanoi has emerged as a cultural capital that's 100 percent Vietnamese
Hanoi, the country's charming capital has aged well, preserving the Old Quarter, monuments and colonial architecture, while making room for modern developments alongside. The city may have shrugged off several former names, including Thang Long, or "ascending dragon," but it hasn't forgotten its past, as sites such as Ho Chi Minh's Mausoleum and Hoa Lo Prison attest. Lakes, parks, shady boulevards, and more than 600 temples and pagodas add to the appeal of this city, which is easily explored by taxi.
Travelers' pro tips for experiencing Hanoi

Anh N
There are many things to see in Hanoi but you will definitely need at least 2 days. During the day, walk in the old quarter and see attractions in the city might kill your full day. The nightlife is at the night market. Try to enjoy the street food.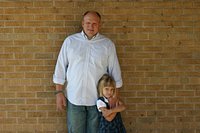 Michael
The locals are all very helpful, just ask.

Kirsty S
If you're planning a trip to Hanoi that will be mainly outdoors, keep the climate in mind. Summer is hot and humid. The best time for outdoor activities is in spring and autumn.
In the words of those who've been there before ...

George Kalofonos
Hanoi is the capital city of Vietnam and a very different experience to that which you'll find in Ho Chi Minh City. This northern, and most cosmopolitan, city...is an excellent base to explore Hanoi's interesting and traditional countryside, or for a trip to Halong Bay.
BeckAndGunny
Hanoi is a city on the move. Literally. The speed of life in this capital can make your head spin. From the cramped streets to the multitudes of scooters flashing past, you'll feel the heartbeat of Hanoi every minute of every day you're there.

Mik W
Hanoi is the best of all kinds of crazy. From the colorful whirlwind of the center to old colonial architecture to bars that mix locals, expats, travelers, and, of course, to the relics of Ho Chi Minh and the Vietnamese war, this city is a one-stop-shop for an ever enchanting and historically important region.
What is the best way to get there?
Flying:
The main international airport is Noi Bai Airport which is located in the Soc San District of Hanoi. This district is approximately thirty miles from downtown Hanoi. Upon arrival, visitors can either take a taxi or have the hotel transport pick them up to take them to their hotel destination.
Do I need a visa?
If you're visiting Hanoi from overseas, visit the Vietnamese Immigration Department website to see if you need a visa.
When is the best time to visit?
Autumn and Spring: In autumn (around September to November) and Spring (in March and April), Hanoi's weather is at its best. In winter, Hanoi is quite cold with temperatures falling below 10ºC (50ºF). In summer, things get hotter, with temperatures averaging around 28-35ºC (82º-95ºF). Hanoi has high humidity year-round. Check out this comprehensive tip sheet with what to expect.
Private car
Visitors often opt to rent a private car (and driver) when arriving at the airport in Hanoi. This is considered to be an efficient and inexpensive form of transportation. Car rental companies assign drivers as guides to assist visitors in getting around the area. This is a standard procedure and a common way for visitors to get in and out of the city after arriving in Hanoi. Having a private car hire and driver is a good way to become acquainted with Hanoi and the surrounding area.
Motorcycle hire
For those interested in motorcycle hire, it's important to note that traffic patterns and driving styles are much different than what foreigners are used to in their home countries. If you are planning to pilot your own vehicle, be warned that all of Vietnam is a "motorbike society," and as such motorbike driving follows Vietnamese patterns that visitors are not used to. It could be considered alien, random, chaotic, or insane to the western visitor. Even drivers in big trucks and buses drive as if they were sitting on top of a small nimble motorbike. You may want to seriously reconsider driving your own vehicle, at least until you have a good understanding of the local rules.
Walking
Visitors should also know that, upon getting into downtown Hanoi, it is relatively easy to get around on foot. Visitors should feel free to save their money for tours and walk around instead of renting a car or motorbike.
More tips on getting around Hanoi here.
On the ground
What is the time zone?
Indochina Time
What are the voltage/plug types?
220 V / 50 Hz, plug type A
What is the local currency?
The Vietnamese dong
Are ATMs readily accessible?
Yes. It is also relatively easy to get around in Vietnam with US dollars, though the smallest denomination accepted is the dollar bill, so you may end up paying more than you need to.
Are credit cards widely accepted?
Yes in major hotels, department stores, and upscale restaurants. It's always good to have cash on hand.
Tipping
Tipping is not part of the culture in Vietnam, and you are not required to tip anywhere. There will be a service charge for more upscale restaurants. People more accustomed to receiving tips are tour guides and in Western-style hotels.
Get more tipping tips here.
Are there local customs I should know?
Be polite
Vietnamese people have long been famed for their grace, politeness, generosity, and hospitality. Locals are so friendly that you can rest assured they will make every possible effort to make your trip as enjoyable as possible.
Dress well
Generally speaking, Vietnamese people are careful in their dress, especially in public areas. In order to avoid this culturally sensitive matter, foreign travelers are strongly advised to put on a proper dress when they are out.
Here's a great overview of customs and etiquette in Vietnam generally.
Frequently Asked Questions about Hanoi
---
We recommend staying at one of the most popular hotels in Hanoi, which include:

---

Some of the most popular restaurants in Hanoi include:

---

Hanoi is known for some of its popular attractions, which include:

---

We recommend checking out these popular tours when looking for something to do in Hanoi:

---

If you're a more budget-conscious traveler, then you may want to consider traveling to Hanoi between March and May, when hotel prices are generally the lowest. Peak hotel prices generally start between September and November.

---