What is Travelers' Choice Best of the Best?
This award is our highest recognition and is presented annually to those businesses that are the Best of the Best on Tripadvisor, those that earn excellent reviews from travelers and are ranked in the top 1% of properties worldwide.
Learn more
A welcoming oasis for nature lovers with pinch-me-I-must-be-dreaming beaches
Stark volcanic landscapes, emerald valleys, and black-sand beaches—Maui really brings the drama. Sure, there are plenty of resorts and hotels here, but Maui never loses itself to tourism. Instead, it remains grounded in lush nature, Hawaiian culture, and aloha spirit. And seeing the sun rise from the summit of Haleakala or driving the Road to Hana will make even the most jaded traveler think this is paradise found.
Travelers' pro tips for experiencing Maui

Ivette C
You are going to spend quite a lot of time outdoors, so wear sunscreen and keep yourself hydrated!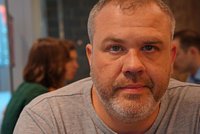 Chris O
Distances between places on Maui may suggest shorter driving times than in reality. Maui's roads are windy, the topography is extremely varied, and weather conditions can change at nearly every bend. Take your time and enjoy the stunning scenery.

Ivette C
When you eat out, kalua pork is a typical dish you have to try!
In the words of those who've been there before ...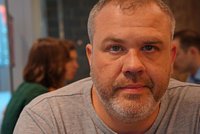 Chris O
Some say Maui is the most beautiful of the Hawaiian Islands. After three days of exploring all that it has to offer, you might well decide you need to return for further research!

Ivette C
In this incredible paradise, there is lots to do and many different ways to spend quality time with your family.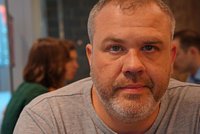 Chris O
I'm not sure I've ever been anywhere quite as yummy as Hawaii, and the best these islands have to offer is available in a delicious array on Maui.
What is the best way to get there?
Flying:
Kahului Airport (OGG) is the main airport on Maui, and there are also two commuter airports: Kapalua (JHM) in West Maui and Hana (HNM) in East Maui. Flying into Honolulu International Airport (HNL) on Oahu is another option as it's just a quick 30-minute flight to Maui.
Ferry:
There is daily ferry service to and from the nearby island of Lanai.
For more info on getting to Maui, visit here.
Do I need a visa?
If you are a non-U.S. citizen, you may need a visa to visit Maui, unless your country is part of the Visa Waiver Program (VWP). The program allows citizens of certain countries to visit the U.S. for up to 90 days without a visa.
For more info on visas and the VWP, visit here.
When is the best time to visit?
April to October: While it's a great year-round destination, travelers often flock to Maui to escape winter at home, which is also when conditions are best for surfing those infamous Hawaiian waves. But the best — and driest — weather in Maui can be found April to October. Average daily temperatures range from highs of 82 Fahrenteit (27.8 Celsius) with lows down to 66 Fahrenheit (18.9 Celsius).
While a car is the best way to experience Maui, the island does offer shuttles, tour buses, taxis, and public transportation.
Cars
Rentals are available at the Kahului or Kapalua airports. Keep in mind that honking your car horn is not a common practice on Maui and generally used to give a friendly hello. There are several one-lane bridges, especially on the Hana Highway, so yield to oncoming traffic. For more info, visit here.
Bus
The Maui Public Bus Transit System has 13 bus routes that run seven days a week, including holidays.
For info on schedules, routes and fares, visit here.
Ridesharing
Both Uber and Lyft operate on Maui, and you can book via their apps on your smartphone.
Ferry
Hop aboard Expeditions, a ferry between Maui and nearby Lanai, which runs five times daily.
For more info on the Maui-Lanai ferry, visit here.
On the ground
What is the timezone?
Hawaii-Aleutian Standard Time
What are the voltage/plug types?
The standard voltage on Maui is 110V to 120V, 50/60Hz AC. Outlets accommodate two-prong flat (not grounded) plugs or grounded three-prong plugs.
What is the currency?
U.S. dollar.
Are ATMs readily accessible?
Yes.
Are credit cards widely accepted?
Yes.
Is it easy to find a bank?
Yes.
How much do I tip?
Bartender
$1 cash per drink.
Restaurant
Standard tipping on Maui is 15 to 20% of your bill, or 25% if you were extremely happy with your meal and service.
Bellhop/valet
It's standard to give between $1-$3 cash to bellhops who help with your luggage and the valet each time you retrieve your car.
Housekeeper
It's common to leave a tip of $1 per day per bed at the end of your stay, which you can leave in the room when you go. Some hotels leave envelopes for such tips, but if they don't, a quick note saying "Thank you" will suffice.
Taxis
Like restaurants, 15 to 20% of your fare is a typical tip for taxis, more if they were particularly nice or helpful.
Tour guide
If you take any tours while on Maui, your guide will surely appreciate a tip, generally between $5-$10 cash per person.
Are there local customs I should know?
Drinking
The legal drinking age on Maui is 21.
Drugs
Drugs are illegal on Maui, and that includes marijuana, which is available only for those who qualify for medical marijuana.
Greetings
Called honi ihu, touching noses is a traditional Hawaiian greeting, as is being given the famous — and symbolic — welcoming lei, typically made of flowers. Be sure to give or ask for an open-ended lei if you're pregnant as it's a bad omen to have a closed lei.
Visiting locals
It is customary to remove your shoes before entering someone's home.
Frequently Asked Questions about Maui
---
Maui is known for some of its popular attractions, which include:

---

We recommend checking out these popular tours when looking for something to do in Maui:

---