What is Travelers' Choice Best of the Best?
This award is our highest recognition and is presented annually to those businesses that are the Best of the Best on Tripadvisor, those that earn excellent reviews from travelers and are ranked in the top 1% of properties worldwide.
Learn more
Big Island, big adventures
Life on the Big Island is a little bit slower… and locals like it that way. The natural beauty and ecological features of the island are a draw for nature lovers and outdoor enthusiasts. Test your chutzpah at Hawaii Volcanoes National Park, home to the longest volcanic eruption in recorded history, or climb to the indescribably beautiful summit of Mauna Kea. At the end of the day, there's nothing more refreshing than a quivering plate of fresh poke, followed by a fruity shave ice.
Island of Hawaii Travel Guide
Travelers' pro tips for experiencing the Island of Hawaii

CLARENCE T
Hilo is one of the rainiest cities in the U.S. so always be prepared with an umbrella.
K0na_Girl808
Splitting the Island up into different days of driving is also a very good idea. A north drive to Pololu, A Waterfall day over to Hilo, a south trip to the Volcano are good general days of driving.
Shea G
Consider the manta ray night snorkel, swimming, snorkeling, beaching at Waialea Bay, Makaiwa Bay, Honoka'ope Bay.
In the words of those who've been there before ...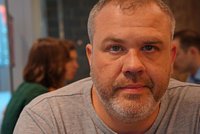 Chris O
For outdoor lovers, it truly is a tropical island paradise.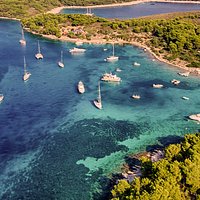 njsteve37
There are so many great things to do in Hawaii that it's hard to choose what you will do and see.

What is the best way to get there?
Flying
The only way to get to the island is by flying. Most guests will fly through the Kona International Airport in Kona. however, some guests will enter via the Hilo International Airport in Hilo, though it is used primarily for inter-island flights.
Do I need a visa?
If you're visiting Hawaii from the mainland United States no, you do not need a visa. However, if you're traveling from overseas, use the State Department's Visa Wizard to see if you need a visa.
When is the best time to visit?
Hawaii truly is one of the few places that is perfect to visit any time of the year. But, if you're looking to see more of the island with fewer crowds, try to book a stay in spring (April and May) and fall (September and October). This tends to be the island's slower tourism season, so anyone visiting then will reap the benefits of shorter lines and possibly better hotel rates. Temperatures in spring range from highs of 80°F (27°C) and lows of 66°F (20°C), while you can expect highs around 83°F (28°C) and lows around 68°F (20°C) in the fall.
Bus
Guests on the island can hop on the public (Hele-on) bus service for $2 a ride. Just make sure to build in plenty of time as the bus can take a while to get around.
Taxis and Rideshare
Both taxis and ride-sharing companies like Uber and Lyft are available.
Driving
Parking is readily available in public spaces including beaches and parks. It's a fairly easy island to navigate and is only 95 miles across at its widest point. Getting a rental car is easy and will make a stay on the island much more convenient. However, be ready to take things slow as the speed limit maxes out at 55 mph.
On the ground
What is the timezone?
Hawaii-Aleutian Standard Time
What are the voltage/plug types?
The standard voltage in the United States is 120 V and the standard frequency is 60 Hz. The plug has two flat parallel pins.
What is the currency?
The U.S. Dollar
Are ATMs readily accessible?
Yes
Are credit cards widely accepted?
Yes
Is it easy to find a bank?
Yes
How much do I tip for...?
Bartender
$1 a drink or $2 for a more labor-intensive cocktail
Restaurant
15-20%
Bellman
$1 to 3 per bag
Housekeeper
$2-$3 per night
Taxis/rideshare
15-20%
Shuttle driver
$1-$2 per person
Tour guide
10-20%
Are there local customs I should know?
Drinking
The federal legal age for buying and drinking alcohol is 21 years old.
Walking
Walk to the right of the sidewalk and step off to the side of the sidewalk if you want to stop to check your phone, look up directions, or want to take in a view.
Public transport
Allow others to disembark before boarding, don't take up more than one seat, and stand to offer seating to pregnant women or someone with a disability.
Spitting
Spitting is considered rude in any public setting.
Find more information about local customs and etiquette in the United States generally here.
Frequently Asked Questions about Island of Hawaii
---
Some of the most popular restaurants in Island of Hawaii include:

---

Island of Hawaii is known for some of its popular attractions, which include:

---

We recommend checking out these popular tours when looking for something to do in Island of Hawaii:

---