About Florida
Not just for retirees and theme park enthusiasts, the Sunshine State offers beautiful beaches, pristine diving conditions, and sizzling nightlife. Salsa the night away in a smokin' hot Miami club, or swing away at one of Kissimmee's many premium golf courses. An airboat tour of the Everglades is an unforgettable adventure – just look out for alligators! For the risk-averse, a lazy day spent on the soft sands of an Emerald Coast beach is as rejuvenating as a spa treatment.
Travelers' pro tips for experiencing Florida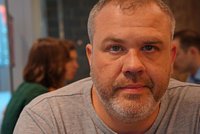 Chris O
You'll get the best deal on theme park tickets by purchasing them ahead of time.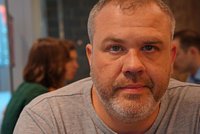 Chris O
Do not underestimate the Florida sun and the humidity. Take it easy, hydrate, and consider planning your itinerary to be inside (or by the pool) during the mid-afternoon.

Melanie F
Bring an umbrella if you're visiting the Florida Keys during the summer.
In the words of those who've been there before ...
What is the best way to get there?
Flying
Florida's largest airports are Orlando International Airport and Miami International Airport. There's also the Fort-Lauderdale-Hollywood International Airport, Tampa International Airport, Daytona Beach, and Jacksonville.
Train
Amtrak trains have daily connections between New York and Miami, stopping at Orlando, Tampa, Jacksonville, and other destinations along the way.
Do I need a visa?
If you're visiting the United States from overseas, use the government's Visa Wizard to see if you need a visa.
When is the best time to visit?
November-May: Year-round sunshine means there's no bad time to visit Florida, but temperatures are most pleasant in the south during the winter months. Expect temperatures to reach 77°F (25°C) between November to May; perfect for lounging on Miami's beaches, visiting Orlando's theme parks, or cruising around Florida Keys.
Hurricane season lasts from June to November, so heed local weather warnings and expect frequent thunderstorms if visiting during this period.
Car
While it's easy to get around Miami or Orlando without a car, state-wide travel is most convenient with your own transport. Car and motorcycle rentals are available from airports, cities, and major hotels around the state.
Bus
Greyhound buses connect Florida's principal cities, while local buses will take you to beaches and smaller towns. For timetables and fares, see here.
Trains
Amtrak has daily train services between Jacksonville, Orlando, Miami, and Tampa.
Ridesharing
Uber and Lyft are available around Florida on your smartphone.
Bicycle
Large parts of Florida are flat, and cycling is a popular way to explore; there are numerous long-distance routes including the Florida Coast to Coast Trail. Bike-share systems (such as CitiBike and Lime) are also in place in Orlando and Miami.
On the ground
What is the timezone?
Eastern Daylight Time.
What are the voltage/plug types?
The standard voltage in the United States is 120 V and the standard frequency is 60 Hz. The plug has two flat parallel pins.
What is the currency?
The U.S. Dollar
Are ATMs readily accessible?
Yes.
Are credit cards widely accepted?
Yes.
How much do I tip?
As in the rest of the United States, tipping is expected.
Restaurant
15-20%
Bartender
$1-2 a drink
Bellman
$1 to 3 per bag
Housekeeper
$2-$3 per night
Taxis/rideshare
15-20%
Shuttle driver
$1-$2 per person
Tour guide
10-20%
Are there local customs I should know?
Drinking
The federal legal age for buying and drinking alcohol is 21 years old.
Beach etiquette
Locals take the beach seriously so avoid making faux pas by respecting people's space on the beach.
Languages
Florida is a diverse state with a large Hispanic population, so expect to hear Spanish spoken as frequently as English, especially around Miami and Orlando.
Spitting
Spitting is considered rude in any public setting.
Find more information about local customs and etiquette in the United States generally here.