About Lapland
The northern most part of Finland, Lapland, is the magical arctic region full of contrasts. In fact, contrasts are a key factor in the allure of Lapland where 24-hour sunlight in the summer replaces the dark winter days filled with Northern Lights. Every season in Finnish Lapland is uniquely different from each other. The inhabitants of the region say that Lapland actually has 8 seasons instead of 4. In the wintertime, Lapland is as close as reality gets to those who dream of a winter wonderland. Spring brings along light that follows the long season of 'kaamos' (arctic night in Finnish). During the spring time, the snow covered hills and fells offer exciting experiences for all winter outdoors enthusiasts from skiiers to snowshoe walkers. Summer in Lapland is a season like no other – there are endless white nights and peaceful arctic nature as far as the eye can see. Summer's glow is followed by the majestic season of fall when Lapland gets its truly iconic 'ruska' colors. This is the best season to go for a hike in one of Lapland's many national parks. It is meditation and mindfullness all wrapped in one in one of the world's most unique and breath-taking sceneries. And don't forget the best and purest air and water this planet has to offer. After you have recharged in nature, Lapland also offers other interesting places to visit. Meet Santa Claus in Rovaniemi, try one (or two!) of Lapland's great restaurants, visit a reindeer or a husky farm, venture out to a quirky festival or go look for gold. Finnish Lapland is all this and more.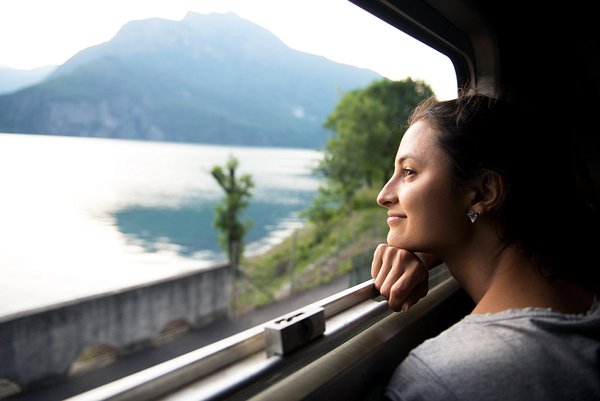 Experience the best of Europe by rail
From romantic Paris to historic Rome, vibrant London to scenic Edinburgh and dreamy Barcelona, Europe's full of iconic spots and hidden gems waiting to be discovered.
Frequently Asked Questions about Lapland
---
Lapland is known for some of its popular attractions, which include:

---

We recommend checking out these popular tours when looking for something to do in Lapland:

---