What is Travelers' Choice Best of the Best?
This award is our highest recognition and is presented annually to those businesses that are the Best of the Best on Tripadvisor, those that earn excellent reviews from travelers and are ranked in the top 1% of properties worldwide.
Learn more
Lisbon Tourism: Best of Lisbon
About Lisbon
At first glance, Lisbon's got everything you could want from a centuries-old European city, with its winding cobblestone streets and a skyline dotted with Medieval castles. But it's more than just its past. Now, the older sights feel right at home within Lisbon's more modern vibe. So, enjoy the classics: Listening to moody fado music in the historic Alfama district, picking up custard tarts from their namesake shop in Belém, and gawking at the city's signature tilework everywhere. But leave time for the new(er) stuff: Try fresh takes on traditional Portuguese food, explore the modern art galleries and street art at LX Factory, and catch a DJ set in a former brothel on Pink Street. The city's super walkable but the tram (those iconic yellow streetcars) will be there when your feet get tired.
Explore Lisbon by interest
Trip ideas from our community
Score inspo and tips from real travelers who've been there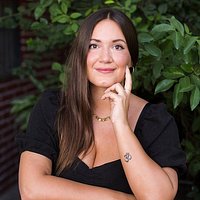 An LGBTQ+ guide to Lisbon
A historic city that's also known to be one of the most LGBTQ+-friendly destinations in Europe? Sign me up. Lisbon is full of travel experiences that cater to the queer crowd, especially in beloved gayborhoods like Bairro Alto, Chiado, and Príncipe Real. After sobbing to a fado performance (ideally by the queer duo Fado Bicha) and downing all the vinho verde and pastéis de nata you can handle, check out my favorite spots for an LGBTQ+-centric visit to Lisbon.
Travelers' pro tips for experiencing Lisbon

Skye Coote
Many major attractions have rooftop access for those who like to get up and look out. Be aware, though, that reaching the roof generally involves tight, narrow circular staircases.

Shankar C
While Alfama is easily accessible through public transportation, walking is the best way to get a true flavor of the character of the district, especially of its interior sections.
Gasparca
When in restaurants, remember that Portuguese like their food well done. If you don't, make sure to specify your meat and fish as "mal passado": rare.
In the words of those who've been there before...
TSchenk
Lisbon is a wonderful, ancient city with roots that date to Roman times. My wife and I spent a week here recently on a business trip to the area. We are both avid hikers, and we really enjoyed exploring this historic city mostly on foot. The food, especially the seafood, is unbelievable.

Shankar C
Alfama is Lisbon at its best, where past and present intersect in perfect harmony. A visit to Alfama is an ethereal experience and a discovery of Lisbon's eclectic soul.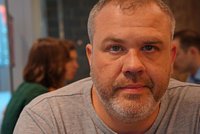 Chris O
A lively city evocatively set on the mouth of the Tagus River, with world-class beaches, wild forests and loads of "fresca" activities to enjoy, Lisbon is a dream location for outdoor lovers.
What is the best way to get there?
Flying
Humberto Delgado Airport (LIS), aka Lisbon International Airport, is the primary airport in Lisbon. It is served by most major airlines to/from many major cities across the world.
Train
Lisbon has two major train stations, Santa Apolónia and Estação do Oriente. Both offer service to/from many European destinations via Eurostar and other regional train lines.
Bus
Estação do Oriente is also Lisbon's bus terminal with service to/from many international and regional bus lines.
For more info on getting to Lisbon, visit here.
Do I need a visa?
Since Portugal is one of the 26 Shengen Area countries, tourists from those countries do not need a visa for visits less than 90 days, but passports must be valid for at least six months after departure dates. The same goes for Americans. For more information, see here.
When is the best time to visit?
Come June, the city of Lisbon is transformed by a carnival atmosphere for Festas de Lisboa, a two-month-long celebration of Portuguese culture, food, art and music. Average daily temperatures this time of year are highs of 25°C with lows of 16°C.
For a slightly sleepier time without summer's peak prices and crowds, early fall boasts still-warm weather and cheaper hotel rates. Average daily temperatures then are highs of 26°C with lows around 17.
Be sure to get a Lisboa Card, available for 24-, 48- or 72-hour increments. It includes free transportation on Lisbon Metro buses, subways, trams and lifts, as well as discounts and free entry to 35 attractions.
Trains
Lisbon Metro offers four lines to 55 stations across the city.
For more info on fares, routes and schedules to get around Lisbon, visit here.
Buses
Lisbon has 78 bus lines that are operated by Carris.
For routes, fares and schedules, visit here.
Trams
Carris also runs Lisbon's six tram lines. They are an iconic tourist experience that can also save you from hoofing it up some of the city's hills.
For more info, visit here.
Elevators
Another unique way to get up Lisbon's steep slopes are the four Carris-run elevators. For more info, visit here.
Taxis
Taxis are widely available in Lisbon, and can be hailed or booked via Cooptáxis.
For more info, visit here.
Bikes
Gira is the city's bikeshare program, offering dozens of stations across the city. You can also rent bikes (including e-bikes to do the heavy lifting up those hills!) and take tours through bikeiberia.
For more info about Gira bikeshare, visit here. For more info about bikeiberia, visit here.
Rideshares
Uber operates in Lisbon and can be booked via its app on your smartphone.
On the ground
What is the timezone?
Western European.
What are the voltage/plug types?
230/400 volts, on a 50 Hz frequency. Electric sockets adhere to European standards. Blade plugs (US standard) must be used in conjunction with a 230 volts transformer, as well as an adaptor.
What is the currency?
Euro.
Are ATMs readily accessible?
Yes.
Are credit cards widely accepted?
Yes.
Is it easy to find a bank?
Yes.
How much do I tip?
Unlike in the U.S., tipping in Lisbon is discretionary for most services and rarely expected.
Restaurants
Most locals round tabs up to the nearest euro, but if you were extremely happy, leaving 10 percent of your bill is common.
Taxis
Give at least 10 percent of your fare.
Hotels
Give a euro or two to bellhops who help with your bags or a doorman who gets you a taxi. You can also leave a euro or two per day of your stay for the housekeeping staff as you would in any other city.
Tour guides
At least 10 percent of the tour cost is a common tip for Lisbon tour guides, more if they were extra fun or interesting. If you take a bus tour, a euro or two per person would suffice.
Are there local customs I should know?
Drinking
The legal drinking age in Lisbon is 18.
Drugs
Portugal decriminalized all drugs in 2001, but getting them can be sketchy and dangerous, especially if "dealers" approach you on the street in certain areas.
Carry cash
Some small mom-and-pop shops don't accept major credit cards.
Plan ahead
Many trendy restaurants only take reservations, not walk-ins.
Sensible shoes
Given its hilly layout and cobblestone streets, sneakers are the footwear of choice for Lisboetas — and smart tourists.
Frequently Asked Questions about Lisbon
---
We recommend staying at one of the most popular hotels in Lisbon, which include:

---

Some of the most popular restaurants in Lisbon include:

---

Lisbon is known for some of its popular attractions, which include:

---

We recommend checking out these popular tours when looking for something to do in Lisbon:

---

If you're a more budget-conscious traveler, then you may want to consider traveling to Lisbon between December and February, when hotel prices are generally the lowest. Peak hotel prices generally start between September and November.

---