What is Travelers' Choice Best of the Best?
This award is our highest recognition and is presented annually to those businesses that are the Best of the Best on Tripadvisor, those that earn excellent reviews from travelers and are ranked in the top 1% of properties worldwide.
Learn more
Barcelona Tourism: Plan Your Trip to Barcelona
About Barcelona
When it comes to history, art, and architecture Barcelona delivers: There's Gaudí's iconic Basílica de la Sagrada Familia, the Picasso Museum, and the Gothic Quarter. But look beyond the landmarks and busy mercados and you'll notice how nature steals the show—the city's literally surrounded by it. On one side you've got three miles of gorgeous sandy beaches that give the neighboring Balearic Islands a run for their money, and on the other, the Serra de Collserola mountains, home to Parc de Collserola—one of the biggest city parks in the world. It's probably why bike culture's big here: Over 180 miles of bike lanes makes it easy to get around the Catalan capital. Spend a low-key afternoon cruising the revamped La Rambla (you'll have to walk your bike once you hit the pedestrian-only drag) and stop for tapas and sangria. You can really do it all and we've got more ideas, below.
Explore Barcelona by interest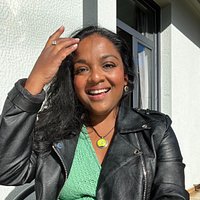 You can't come to Barcelona without checking out architect Antoni Gaudi's incredible works. The architect became one of the icons of modern art in the late 19th and early 20th century—and I fell in love with his surreal designs for churches, mansions, and even parks across the city. Here's my hit list of my favorite spots to take in his genius.
More Spanish cultural capitals
Travelers' pro tips for experiencing Barcelona

sophieloumarren
Do not be afraid to get lost in the winding back streets! Ditch your tourist map!

BobKatUSA
Barcelona is deeply proud of its Catalan heritage. I once went to the tourism office to ask for information about Spain and was roundly chastised as I was in Catalunya. I never made that mistake again!

Michael B
It is a good idea to learn a few basic Spanish words for politeness and you will garner more respect and pleasant service.
In the words of those who've been there before ...

RenginKoOz
Food, Art, Beach, Streets...Barcelona is all-inclusive.

Peter K
Barcelona is a city rich with history, beautiful architecture, a cool beach culture, friendly people and some great food.

Alice
Barcelona is a buzzing city that's so easy to fall in love with.
What is the best way to get there?
Flying:
Barcelona is mainly served by the Josep Tarradellas Barcelona–El Prat Airport International Airport, but can also be reached by transport links from other regional airports, including Girona, Reus, and Lleida-Alguaire.
Train:
Barcelona Sants Station is the city's main railway station for national and international destinations in France.
Bus:
Estació d'autobusos Barcelona Nord is Barcelona's main bus station operating services to other Spanish cities and cities throughout Europe.
Do I need a visa?
Spain is part of the Schengen Area with many other European countries. This means tourists from certain countries don't require a visa for trips less than 90 days — as long as your passport is valid for at least six months after your planned departure date. Find more information about the Schengen Visa and what countries are exempt here.
When is the best time to visit?
Summer (June to August) and fall (September to November): Summer is fiesta time in Barcelona, when the city hosts some of Europe's biggest music festivals, including Sonar and Primavera Sound. Average temperatures in summer have a high of 82°F (28°C) and a low of 71°F (22°C).
While soaring temperatures send summer visitors to the beach, the cooler months of fall are ideal for exploring Barcelona's colorful neighborhoods. In November, the scent of roasting chestnuts fills the air during the Catalan festival of La Castanyada. Average temperatures in fall have a high of 68°F (20°C) and a low of 60°F (16°C).
Bicycle
There are a number of companies in Barcelona that offer bike rental or bike tours including Barcelona Biking,AJO Bike, and Barcelona E-Bike.
Train
The Barcelona Metro, run by TMB and FGC, operates 12 lines which run from about 5 a.m. to midnight Sunday to Thursday, 5 a.m. to 2 a.m. on Friday, and 24 hours on Saturday.
Bus
TMB operates a fleet of more than 1,000 buses that operate more than 100 routes. Most services begin between 5 a.m. and 8 a.m. and end between 10 p.m. and 11 p.m. Barcelona also operates a night-bus service (Nit Bus) which serves most of the city and its suburban area. Services begin after 11 p.m. and end between 5 a.m. and 6 a.m.
Taxis
Barcelona's taxis are easily spotted with their black and yellow livery. They can be caught from one of many taxi stands, hailed on the street, or booked via telephone.
Rideshare
The ridesharing company Cabify is available in Barcelona on your smartphone.
On the ground
What is the timezone?
Central European Standard Time
What are the voltage/plug types?
The standard voltage in Spain is 230V and the standard frequency is 50Hz. Wall outlets typically accommodate plugs with two round pins.
What is the currency?
The Euro.
Are ATMs readily accessible?
Yes
Are credit cards widely accepted?
Yes
Is it easy to find a bank?
Yes
How much do I tip?
Tipping isn't obligatory, but people usually leave 5% if they are satisfied with the service.
Are there local customs I should know?
Drinking
The federal legal age for buying and drinking alcohol is 18 years old.
Greetings
Spaniards usually greet friends and strangers alike with a kiss on both cheeks, although two males rarely do this.
Dress
Spaniards take great pride in their appearance so dress elegantly, even for casual occasions.
Visiting churches
Visiting churches as a tourist during Mass and other worship services is considered disrespectful.
Personal space and eye contact
Spaniards are known to stand very close while talking and speak a lot with their hands — don't mimic them and don't step away. Eye contact in Spain is also very important.
Language
Learning a few basic Spanish phrases will go a long way as a sign of respect.
Frequently Asked Questions about Barcelona
---
We recommend staying at one of the most popular hotels in Barcelona, which include:

---

Some of the most popular restaurants in Barcelona include:

---

Barcelona is known for some of its popular attractions, which include:

---

We recommend checking out these popular tours when looking for something to do in Barcelona:

---

If you're a more budget-conscious traveler, then you may want to consider traveling to Barcelona between December and February, when hotel prices are generally the lowest. Peak hotel prices generally start between September and November.

---