What is Travelers' Choice Best of the Best?
This award is our highest recognition and is presented annually to those businesses that are the Best of the Best on Tripadvisor, those that earn excellent reviews from travelers and are ranked in the top 1% of properties worldwide.
Learn more
London Tourism: Plan Your Trip to London
About London
London's a sprawling city at the center of everything: art, history, culture—you name it. But what sets it apart from other major hubs are its distinct neighborhoods, each with their own vibe. Spend an afternoon with the fam in Kensington: It's got museums, parks, and plenty of other kid-approved things to do. Or check out edgy Shoreditch for cool shops and street murals (perfect for photo ops), then head to Soho where you can grab a pint at a pub or hit a club and party 'til dawn. Food's a big deal here: Yes, there's fish and chips, but also next-level curry houses thanks to London's thriving Bangladeshi community (take your pick from tons of spots on Brick Lane), plus a growing roster of celebrity chef-driven restaurants in posh Mayfair. There's always something new going on and we've got more recs, below.
Essential London
Iconic places and can't-miss experiences that define the city.
See all
Top spots to rest up—charming to classic to modern.
See all
Explore London by interest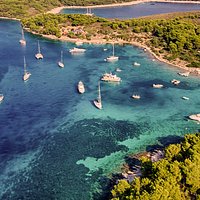 After more years writing about them than I care to admit, I can spot a good London pub faster than you can say "Pint, please." What's the secret? Big or small, central or suburban, it comes down to the person behind the bar. And of course, the place itself needs to have some personality, too. Here are my favorite pubs.
Travelers' pro tips for experiencing London

Trockie
BE PREPARED: Regardless of the weather report, always have an umbrella and/or rain jacket on hand!
robbelcher
Don't use the hop-on-hop-off buses. Get an Oyster card each and use the normal buses and tubes, it is so much cheaper.

joannstringer
Walking tours … are a great way to see the city and the neighborhoods for a very reasonable cost (tip the guide at the end of the tour).
In the words of those who've been there before ...

PMQuestions
The World City, both dynamic and historic; both multicultural and cultural; humming, loud and intimate. It is whatever you seek.

Misk8786
It's the greatest city on the planet.
CarpeNox
London is a destination that you can continue to come back to again and again and continue to enjoy its delights.
What is the best way to get there?
Flying:
London is served by six international airports: Heathrow Airport, Gatwick Airport, London City Airport, Luton Airport, Stansted Airport and Southend Airport. Together, they make up the busiest airspace in the world by passenger numbers.
Train:
St Pancras railway station is the main terminal for high speed Eurostar and High Speed 1 services linking London with Europe.
Do I need a visa?
If you're visiting London from overseas, use the government's visa survey to see if you need a visa.
When is the best time to visit?
Summer (June to August): With average temps around 70°F (21°C) there's no shortage of entertainment in London over the summer months, when Trooping the Colour, London Pride, Notting Hill Carnival, and Wimbledon Tennis Championships draw huge crowds to the capital.
Alternatively, the holiday season brings with it a host of festivities, including Christmas markets, the famous NYE fireworks, and spectacular illuminations.
Bicycle
Santander Cycles is a bike-share system with hundreds of bicycle docking stations located across London.
Visitors can hire a bike using a bank card at the docking station or downloading the app.
Train
London's Underground rail network, or "the Tube," services Greater London between 5a.m. and midnight Monday to Saturday, with reduced operating hours on Sunday.
Five Tube lines run a 24-hour service on Fridays and Saturdays: Victoria, Central, Jubilee, Northern and Piccadilly lines.
For more information about the network and fares, see here.
Bus
London's bus route network services the city on a 24-hour service.
For more information about the network and fares, see here.
Taxis
Hailing down a taxi on the street in London can be difficult so it is best to find an official taxi stand. You can also book a taxi online or on your smartphone here.
Ridesharing
Uber, Bolt, and Kapten are readily available in London on your smartphone.
Trams
South London operates a small tram network, Tramlink, with trams running approximately every 10 minutes in the daytime on Mondays to Saturdays.
On the ground
What is the timezone?
Greenwich Mean Time
What are the voltage/plug types?
The standard voltage in the UK is 230V and the standard frequency is 50Hz. The plug has three rectangular pins.
What is the currency?
The Pound Sterling
Are ATMs readily accessible?
Yes
Are credit cards widely accepted?
Yes
Is it easy to find a bank?
Yes
How much do I tip?
Tipping is not always obligatory in the UK, however, it is customary to leave gratuity of 10-15% when eating out and it is polite to tip Black Cabs and minicabs 10-15%.
Are there local customs I should know?
Drinking
The federal legal age for buying and drinking alcohol is 18 years old.
Walking
Walk to the right of the sidewalk and step off to the side of the sidewalk if you want to stop to check your phone, look up directions, or want to take in a view.
Public transport
Allow others to disembark before boarding, don't take up more than one seat, and stand to offer seating to pregnant women or someone with a disability.
Queuing
Queuing is revered in British culture and it is considered incredibly rude to skip in front of people.
People will say "sorry" a lot — and you should too
British people are famous for saying "sorry" frequently — even if they are not at fault (such as apologizing for the weather or getting in someone's way). It is considered polite.
Frequently Asked Questions about London
---
We recommend staying at one of the most popular hotels in London, which include:

---

Some of the most popular restaurants in London include:

---

London is known for some of its popular attractions, which include:

---

We recommend checking out these popular tours when looking for something to do in London:

---

If you're a more budget-conscious traveler, then you may want to consider traveling to London between June and August, when hotel prices are generally the lowest. Peak hotel prices generally start between March and May.

---