What is Travelers' Choice Best of the Best?
This award is our highest recognition and is presented annually to those businesses that are the Best of the Best on Tripadvisor, those that earn excellent reviews from travelers and are ranked in the top 1% of properties worldwide.
Learn more
About Mexico City
There's no one way to experience Mexico City, just like there's no one way to describe it. Art Deco palaces sit next to Spanish colonial buildings, while family-run taquerias share the block with trendy cocktail bars. In neighborhoods like Condesa and Roma Norte, you'll find hip boutiques, cafes, and clubs, while in more down-to-earth quarters like Santa Maria La Ribera you'll get a taste of local life from the markets to the plazas. Art and design lovers can visit Frida Kahlo's Casa Azul, history buffs (who also like to party) can spend the day at the Floating Gardens of Xochimilco, and opera fans can enjoy a performance in the historic Palacio de Bellas Artes. Top all that off with some strong mezcal and tacos de suadero (a CDMX speciality), and you're still just scratching the surface of all the city has to offer.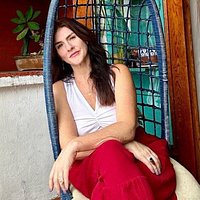 Exploring Mexico City's design scene
Any design lover will tell you: Mexico City is full of incredible design gems, from fashion to furniture to architecture. I'm obsessed with it all and the way the city's rich culture and tradition still thrives in everything you see here. My list of what to see is endless, but these are the eight spots you absolutely don't want to miss.
Explore Mexico City by interest
Travelers' pro tips for experiencing Mexico City

Carolina B
Avoid rush hours. Leave your hotel after 9:15 am and remember that after 5 - 5:30, until around 8:00 pm, traffic gets quite complicated. Especially on Fridays.

Charimito
Our kids loved Mexico! Every restaurant is child-friendly. Just avoid taking the kids out for a late dinner.

Samantha O
The variety and quantity of available street-eats can be overwhelming. Most food stands will have a big menu to choose from and a short wait to get your food. Small eateries are usually family-owned and run a 'menu corrido,' an inexpensive fixed menu that usually includes a juice of the day, two or three courses, and dessert.
In the words of those who've been there before ...

Lucero Lizbeth I
In Mexico City, a place of beautiful castles, great houses, stately palaces, and spiritual sites, you can find incredible stories about Mexican history and how it has informed modern times. The Mexico of today is a compilation of the cultural influences of the pre-Hispanic period, the Spanish conquest, independence, and the revolution. These influences can be seen in the architecture, design, art, music, and food.

Samantha O
Mexico City offers a host of diverse and exciting possibilities for shopping, from artisanal artifacts at 'La Ciudadela,' to modern local fashion finds in the cool neighborhoods of Condesa and Roma, all the way to upscale and exclusive designer items on Masaryk. Not to mention the local foods you can sample while you're out and about!

mozz13
My primary reason for visiting was the historical sites and food. I had a few life-changing experiences while in Mexico City. It will always have a special place in my heart! Viva Mexico!
What is the best way to get there?
Flying:
Mexico City is served by Benito Juarez International Airport, best known as Mexico City International airport.
Bus:
Mexico City has four long-distance bus terminals that serve the north, east, south, and west parts of the capital. ADO, Autovias, and Primera Plus service destinations throughout Mexico.
Do I need a visa?
If you're visiting Mexico City from overseas, see if you need a visa using this website.
When is the best time to visit?
Summer: Summer is one of the nicest times to visit. December is very bad for traffic till the holidays when the city is empty but many places close. Mexico City is a good year-round destination. Other than late April / early May, it never gets really hot and things always cool down later. Weather is never too cold - a sweater will suffice even on the worst morning in January as it will warm later. There is always something going on — just avoid Easter week and Christmas week as too many places close down.
For more information on Mexico City's weather and when to go, check out some tips here.
Metro
Mexico City's comprehensive metro system has 195 stations spread across 14 lines; its a cost-effective and convenient way to avoid traffic above ground. For more information on routes, see here.
Bus
There are three main types of buses in Mexico City: Pesero, Metrobus, and Trolebus. Buses run from early morning until late night, after which you'll need to take a taxi.
Bike
Though Mexico City doesn't have a dedicated cycle route, bikes are available to hire for free from a kiosk on the west side of Catedral Metropolitana.
Taxis and rideshare
Taxis in Mexico City are generally inexpensive and easy to flag down on the street—ensure that you only use registered cabs that display a sticker in the front window. Rideshare apps such as Uber are available.
On the ground
What is the timezone?
Central Standard Time (GMT-6).
What are the voltage/plug types?
The standard voltage in Mexico City is 127V and the standard frequency is 60Hz. There are two associated plug types: type A with two flat parallel pins and type B with two flat parallel pins and a grounding pin.
What is the currency?
Mexico peso (MXN).
Are ATMs readily accessible?
Yes.
Are credit cards widely accepted?
Yes.
Is it easy to find a bank?
Yes.
How much do I tip?
Bartender
10-20 pesos per drink
Restaurant
10-15%
Bellhop
10-20 pesos per bag
Taxis/rideshare
Not expected unless extra service is provided
Tour guide
15-20%
Are there local customs I should know?
Drinking
The federal legal age for buying and drinking alcohol is 18 years old.
Walking
Walk to the right of the sidewalk and step off to the side of the sidewalk if you want to stop to check your phone, look up directions, or want to take in a view.
Always greet people
An informal greeting in Spanish—"hola"—is always appreciated — this includes shop attendants, wait staff, hotel staff, drivers.
Frequently Asked Questions about Mexico City
---
We recommend staying at one of the most popular hotels in Mexico City, which include: