Punta Cana Tourism: Best of Punta Cana
About Punta Cana
Trust the postcards—Punta Cana really is as amazing as it looks. For top-tier R&R, go all-inclusive: You'll spend your days lounging by the pool, dining at five-star restaurants, and getting pampered at the spa. When you've had your fill of piña coladas and beachside cabanas, venture beyond the resort to some of the island's best natural gems. Go ziplining, explore underground caves, and take a dip in the cenotes at Scape Park in Capa Cana. You can also cool off in the freshwater lagoons at Indigenous Eyes Ecological Park or hop over to Saona Island for an untouched (and less crowded) piece of paradise. If you can squeeze in a game of golf, head to Punta Espada for a quick 18 with sweeping views of the ocean. There's so much more to do, and we've got all the best recs below.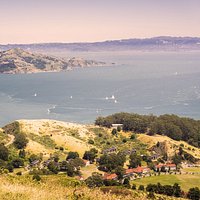 An outdoor adventure guide to Punta Cana
Sitting still is not an option for me, so I'm always on the lookout for adrenaline-filled experiences when I travel, and Punta Cana seriously delivers. There are so many activities to try—from sailing to surfing, caving to horseback riding—that you'll never do the same thing twice (unless you want to).
Explore Punta Cana by interest
Travelers' pro tips for experiencing Punta Cana

Writer2828
Wear plenty of sunscreen — it gets particularly hot between noon and 4 p.m., and some beaches don't have much shade.

Writer2828
Don't drink the tap water, and stick to bottled water to brush your teeth with.

SlyGuy23
I typically take a lot of $1 for tipping.
In the words of those who've been there before ...

Writer2828
Beach-hopping is a bona fide activity on this coast, but there's also plenty of nature, from cenotes to ancient Taino caves, to explore, along with shopping spots and restaurants outside of the resorts.

Writer2828
Bask in the sun for days, beach hop from Bavaro to Macao, and don't miss escaping into the lush interior, including at Parque Nacional del Este and Laguna Bavaro.

Angela A
Punta Cana is a perfect beach destination for families.
What is the best way to get there?
Flying:
Most travelers fly into Punta Cana International Airport, where shuttle buses and taxis will take you into the city. It's also possible to arrive at La Romana airport, about 45 minutes away.
Do I need a visa?
If you're visiting Punta Cana from overseas, use the government's Visa Wizard to see if you need a visa.
When is the best time to visit?
Summertime is peak season in the Dominican Republic, when the warm waters are ideal for swimming and daily temperatures often hit 86°F (30°C). To avoid the crowds, plan your trip for the shoulder months of April or May. Temperatures are pretty consistent year-round, but be aware that June to November is hurricane season.
Walking:
Punta Cana is easy to get around on foot and most hotels are within walking distance of the beach.
Taxis:
Taxis and motoconchos (motorcycle taxis) are easy to find, but be sure to agree on a fare before you set off. Flagging down a taxi on the street or walking to a local taxi stand away from your resort will probably get you the best price.
Ridesharing:
Although Uber and Cabify are available in some Dominican Republic cities, they are not currently available in Punta Cana.
On the ground
What is the timezone?
Atlantic Standard Time.
What are the voltage/plug types?
The standard voltage in the Dominican Republic is 120 V and the standard frequency is 60 Hz. The plug has two flat parallel pins.
What is the currency?
Dominican peso (DOP). US dollars are often also accepted, especially at larger hotels and restaurants.
Are ATMs readily accessible?
Yes.
Are credit cards widely accepted?
Yes, but it's still worth carrying some cash.
How much do I tip?
Tipping is common practice in the Dominican Republic, although opinions differ on how much.
How much do I tip?
Restaurant
A service charge is often added to the bill.
Housekeeper
It is customary to leave a $1-2 US each day for the housekeeper.
Tour guide
10-20% will be appreciated.
Are there local customs I should know?
Drinking
The federal legal age for buying and drinking alcohol is 18 years old.
Keep your clothes on!
Topless sunbathing is actually against the law in the Dominican Republic and while you may find it's tolerated at some private resorts, it's best to do as the locals do and keep covered.
Try to speak the language
English is widely spoken in establishments frequented by travelers, but learning a few Spanish phrases will be appreciated. If you plan on venturing further afield, a basic knowledge of Spanish will go a long way.
Expect relaxed timekeeping
Locals tend to be laid-back about timekeeping, so don't get too worried if your taxi shows up five minutes late or your tour itinerary is more of a "guideline." Leave yourself a little extra time for airport transfers to account for this.
Frequently Asked Questions about Punta Cana
---
We recommend staying at one of the most popular hotels in Punta Cana, which include:

---

Some of the most popular restaurants in Punta Cana include:

---

Punta Cana is known for some of its popular attractions, which include:

---

We recommend checking out these popular tours when looking for something to do in Punta Cana:

---

If you're a more budget-conscious traveler, then you may want to consider traveling to Punta Cana between September and November, when hotel prices are generally the lowest. Peak hotel prices generally start between December and February.

---