Explore

Grand Canyon National Park
About Grand Canyon National Park
Vast and cinematic, this famed national park is an absolute showstopper, with bands of red rocks and carved canyon walls as far as the eye can see. No wonder it draws millions of visitors every year. But if you want solo time in nature, you're in luck. The window of December to February gets only a sliver of summer's peak crowds. Yes, it's cold—highs tend to hover around 45 degrees—but this season has its own attractions, like seeing the Canyon's walls dusted in snow. South Rim trails also stay open for the most part. One good bet: The Hermit Trail tends to stay relatively snow- and ice-free because of its lower elevation and sunlight exposure. Need another reason to come? January is also when the park's historic photo studio, Kolb Studio, has its art exhibition and sale.
Itineraries from real travelers
What to see and do, from people who have been there
Traveler Spotlight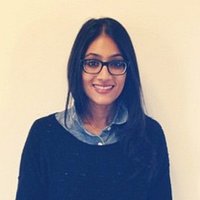 Grand Camping in the Grand Canyon
When it comes to exploring the great outdoors, it doesn't get more epic than the Grand Canyon. A favorite with both experienced campers and beginners (my people!), this famed national park features breathtaking views, quaint stores, and historic sites—all socially distanced to the max. Keep reading for my must-see spots for the perfect summer adventure!
First-hand info from the Forums
Dig Into Grand Canyon National Park
Stories, tips, and guides
Explore the Grand Canyon by interest
Better bring a camera
Scenic spots with views for days
Get that adrenaline pumping
Epic hikes, white-water rafting, and more
A day in the desert
Take a quick trip beyond the canyon