THE 5 BEST Hotels in Auvers-sur-Oise 2023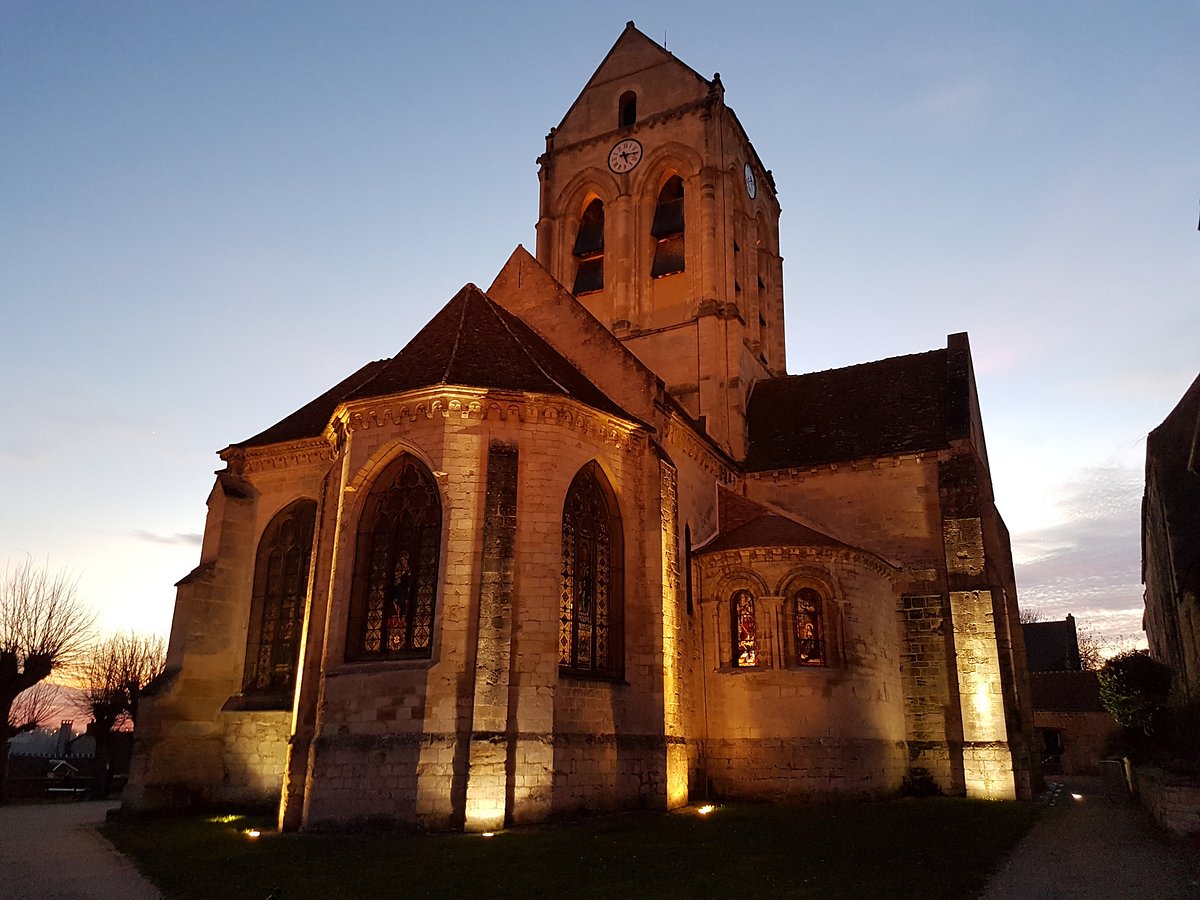 Auvers-sur-Oise Hotels
and Places to Stay
Enter dates to find the best prices
Popular hotels in Auvers-sur-Oise right now
Auvers-sur-Oise Hotels Information
| | |
| --- | --- |
| Hotels in Auvers-sur-Oise | 5 |
| Hotels Prices From | $132 |
| Hotels Reviews | 62 |
| Hotels Photos | 82 |
| Travel high season | Jun - Aug |
| Travel low season | Dec - Feb |
| High season avg price | $171 |
| Low season avg price | $150 |
Not sure when to visit?
Price trends, weather and things to do can help you make a decision.
Season
Avg. price/night
Avg. temperature
Avg. precipitation
Avg. price/night
$150
LOWEST
Avg. precipitation
WETTEST
Avg. price/night
$172
HIGHEST
Price trend information excludes taxes and fees and is based on base rates for a nightly stay for 2 adults found in the last 7 days on our site and averaged for commonly viewed hotels in Auvers-sur-Oise. Select dates and complete search for nightly totals inclusive of taxes and fees.
2. Step into the innermost world of Van Gogh In the attic of the Ravoux Inn, a single skylight lets a few rays of sunshine into the room N° 5 where Vincent lived and died. Out of sheer superstition, this garret referred to as the "suicide room" was never rented out again since 1890. In this well-preserved site, there is nothing to see... but in his empty room, you can relate and bond with the painter's psyche. To fully take in the experience, you may wish to consider visiting this enclave of silence on a weekday. You will grasp the sentiment of one of our visitors, who thanked us for "transforming the glory of Van Gogh into an intimate experience."

Maison-Atelier de Daubigny

First artistic site in Auvers, created in 1860 by C.F Daubigny, La Maison-Atelier de Daubigny welcomes you. In the house you will discover several paintings by Daubigny, Corot, Daumier, Oudinot ... They cover almost 200 sq. meters of the walls, and the ensemble, still in very good condition, was very slightly restored by Daubigny's descendants during the meticulous site restoration, from 1983 to 1990. Daubigny's Studio House and its garden were classified as Historical Monuments in 1993 and obtained the prestigious "House of famous" label in 2014, delivered by the French Ministry of Culture. According to its visitors, this is the most genuine site in Auvers-sur-Oise

Eglise Notre-Dame d'Auvers

Tombe de Vincent van Gogh

Just 30 minutes outside Paris and 25 minutes from Roissy-CDG Airport, listed on the additional inventory of the historical monuments since 1997, the Château d'Auvers-sur-Oise, property of Val d'Oise department, spread across eight hectares in the heart of the village, where Vincent van Gogh spent the remaining 70 days of his life. It offers a brand-new immersive scenography untitled « Vision Impressionniste », Impressionist vision. The exhibition shows what inspired the Impressionism and its legacy, the artists' work and on the particular place of Auvers-sur-Oise. Dive into the impressionist painting! It is an immersive, emotional experience. For a really spectacular, unforgettable visit. Furthermore, for the first time, four rooms display the painting and litography collection of the Val d'Oise department. It is a great opportunity to admire major paintings (from Gustave Caillebotte, Claude Monet...).
Frequently Asked Questions about Auvers-sur-Oise hotels
---