Miami airport to Fort Lauderdale cruise port.
1 Reply

Teresak1957
Saint Louis, Missouri
We are flying into Miami the day before then cruising from Ft Lauderdale port. Would it be best to travel to hotel in Fort Lauderdale that day before or just stay in Miami and go directly to the port...
bus transortation from Fort Lauderdale cruise port to Venice
1 Reply
Daruwala
New York City, New York
Cannot get to Venice by bus….Atlantic ocean is the way! Just had to do it… Car rental is probably the best way…will be expensive tho
Ft Lauderdale Cruise
5 Replies
If my cruise ends in Ft Lauderdale at 7 AM - what time should I book my return flight to Canada for? I know the airport is about 20 minutes from the docks, but I have experience with how much time to...
Baggage store or transfer from Fort Lauderdale cruise port
1 Reply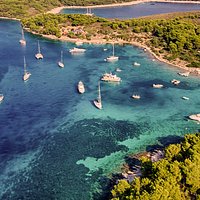 Mandy W
Newcastle upon Tyne, United Kingdom
Prices are cruise only, per person, double occupancy, and are provided by our partners. Taxes, fees and port expenses are not included. Fuel supplements may apply. Availability of prices is subject to the supplier's pricing availability.