Berwick-upon-Tweed Barracks and Main Guard
Berwick-upon-Tweed Barracks and Main Guard
Military Museums • Historic Sites • History Museums
About
Built in the early 18th century to the design of the distinguished architect Nicholas Hawksmoor, the Barracks was among the first in England to be purpose built. The 'By Beat of Drum' exhibition gives you an insight into the life of the British infantryman from the Civil War to the First World War. A stone's throw away from the Scottish borders and located in a Georgian market town it also boasts a range of other temporary and permanent exhibitions to explore: The King's Own Scottish Borderers museum, the Berwick Gymnasium Art Gallery and the Berwick Museum and Art Gallery (please note that, while 'By Beat of Drum' is open every day, the opening times for the other museums varies).
Tours & experiences
Explore different ways to experience this place.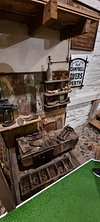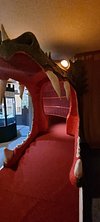 See what travelers are saying
A Good Half Day Out

Owned and administered by English Heritage, so entry is free to English Heritage members; including the four museums administered by Museums Northumberland located in The Clock Block (if you intend to visit Museums Northumberland again within a year you can buy an annual pass for £5). There are two museums on the ground floor and two in the 2nd floor. Coming through the main entrance to the Clock Block on the right is 'Northumberland Folk' and across the corridor is 'Window on Berwick' (Berwick's old town). Upstairs is 'Medieval Berwick(Berwick in the middle ages) and the 'Berwick Burrell Collection' a changing display of items donated to the town by Glasgow shipping millionaire Sir William Burrell). Expect to spend at least an hour here before moving across the parade ground to the 'By Beat of Drum' Museum, charting the history of infantrymen in the British Army. This was by far the best museum but be warned of 'museum burn-out' as there is a lot to see over two floors but it is so interesting and very well done. We missed out The King's Own Scottish Borderers' Regimental Museum, so will have to visit again. What is really missing is a proper cafe; tea/coffee is available via a vending machine in the English Heritage shop and toilets are available inside the Barracks;

Written October 25, 2021

This museum is very interesting and most certainly worth a visit.

Can't really complain about our visit to this museum. Free parking but its disco parking so do remember your disc. They are available nearby if one is required. The site has a small shop and your entrance fee gets you into three museums in the grounds. Which are the Kings own scottish border regiment, a museum on life at the barracks and the other is based on the town its self. The barracks are impressive, with the parade ground in the middle, if walls could talk. The KOSB was ok, i really wanted to know about the regiments second world war battle honors fighting with the 52 lowland and later at Arnhem. Unfortunately the museum gives a brief insight into its second world war battles but not in the detail i was hoping for. That said the displays are really good with various second world war weapons on display and other trinkets. The second museum i was told give an insight into the history of the barracks but i found focused more on the story of the British army and its later empty. Which was interesting all the same. The third museum we never got round to due to time.

Written August 2, 2021

Kept us out of the rain for an hour and a half

A very comprehensive , and well illustrated , history of the British Army from the 17th century onwards . The presentation is excellent and you can really envisage what conditions were like through the series of tableaux . It was interesting too to see inside this impressive building and feel what life in the barracks was like ; a bit lacking on creature comforts . We planned to go there when there was a change in the otherwise inclement weather but it is somewhere that shouldn't be missed .

Written September 26, 2021

Fankled & Flummoxed

1. There was no indication at all at the time of booking online that only one museum was open. 2. We had parked in the staff car park (accidentally, but there was no signage to indicate staff only car park) We told the staff at reception and I explained that my Dad was disabled and had very limited ability to walk long distances. I didn't want him to have to walk all the way over the courtyard again to move his car to the official car park, which was still a fair wee walk away from the museum. We were told okay leave the cars there. 3. When we went to leave, the gate we had come through was pad locked! So my husband had to go back to the ticket office and ask staff to unlock the gate. 4. While he was in the ticket office he heard a couple complaining about the price of the ticket (no reduction, in spite of two of the museums being closed) We were all looking forward to the visit. All of our party of 5 are interested in history. We were keen to learn about the history of Berwick Upon Tweed, The KOSB and the Barracks. Suggestion - go and visit the Black Watch Museum in Perth. I think you will be inspired.

Written October 24, 2021

Passes an hour.

Interesting to see if you are in the town and have an hour to spare. As others have said, only one museum section open which is disappointing and also only one toilet cubicle open too during our visit which is far from ideal but it's a piece of military history that you can absorb yourself in for an hour or so despite there being not really that much there. Staff friendly and helpful and there is a pay a car park in the square opposite which requires you to display a parking disc that you pay the machine for.

Written October 30, 2020

We were disappointed

Although there is a lot of space we felt that so much more could have been done to bring the story of the actual barracks to life. Perhaps our view was clouded by the excellent Kings Own Scottish Borderers Museum which is also on the site and has masses of information in a small area. We were also a little put out to find that access to the art gallery was at an extra cost.

Written October 11, 2022

A must see that could be better

The Barracks has to be one of Berwick's top attraction. Not anything very striking to see, but it's history is interesting. There is a museum in one building where exhibits are supported by story boards. But the presentation is bland and uninspiring. Run by English Heritage it needs the kind of makeover they have applied elsewhere to make the most of what they have, to bring the place alive, and better present the interesting story that is presently lost in outdated storyboards through more interactive story telling techniques. Personally I would hate having to take children here when I feel there is a great opportunity to give them a real insight into the history of the Barracks and it's place in history but sadly lost. Were we not members of EH and so getting in free, I think I'd feel rather cheated.

Written October 15, 2020

Worthwhile couple of hours.

Excellent museum if you are in any way interested in military history. The King's Own Scottish Borders Regiment section was particularly good, made even better by the ex-regiment volunteer who made time to chat about the regiment and museum for about 20 minutes while I was minding the dog whilst my wife was in the museum. The rest of the museum and the art gallery was totally dog friendly. Free if you are English Heritage members, but not expensive if not.

Thank you for taking the time to leave a review, we are so happy you enjoyed your visit! Thank you also for acknowledging our brilliant staff and volunteers who are all very passionate about history! We are glad you found the exhibitions interesting.

Written August 1, 2022

This response is the subjective opinion of the management representative and not of Tripadvisor LLC.

Written July 7, 2022

Good museum

Really enjoyed our visit the kosbr museum is very interesting as is the barracks museum its very atmospheric, the art gallery and berwick museum is compact but there is loads to see inside about the history of berwick. Also in there is a lowery painting and the ord cross which is a saxon cross that was found nearby. Its a good museum to spend a few hours exploring.

Written May 19, 2023

Don't miss it

We loved the Window on Berwick section of the museum. The Lowry painting was a wonderful surprise. There is a working telephone exchange which takes you down memory lane (if old enough). The wall painting in secco is superb. We played an antique version of Subbuteo, again something unexpected.

Written July 22, 2023
These reviews are the subjective opinion of Tripadvisor members and not of TripAdvisor LLC. Tripadvisor performs checks on reviews.
Detailed Reviews: Reviews order informed by descriptiveness of user-identified themes such as cleanliness, atmosphere, general tips and location information.
---
---
We will be staying in Edinburgh in June 2020. We are planning a day trip to Berwick-upon-Tweed. What is the best way to get there? Train? Bus? Rental car? Once we get to town, are all of the sights within walking distance? Any hints/suggestions for our day?
Depends on your budget, really. There's a train from Edinburgh to Berwick Upon Tweed going there, roughly, every 40 minutes. Return ticket shouldn't cost more than twenty something, unless you wanna travel first class. Berwick it's a small town so, yes, all of the sights there are in walking distance. However, to the south of Berwick, not so far from it (around half an hour by car) can be found Holy Island with ruins of Lindisfarne Priory (destroyed by Vikings in 8th century), and Lindisfarne Castle. And a little bit further to the south there's Bamburgh Castle, well preserved medieval castle with interesting exposition, but I'm afraid that for visiting all mentioned places you will need more than just one day. But if you would decide to visit them anyway, I would recommend renting a car.
---
What is it like for someone with poor mobility? Thanks
I did not go to the regimental museum. Both the others have steps; For the military history one you sort of start on the ground floor, go up to the first, back down and then back up again before coming back down. Plenty of space, and wide staircases, but no lifts that I spotted. Seem to remember a couple of steps up to the Berwick Museum, and again it is split between 2 floors. Also, given the number of exhibits, would have thought quite difficult to manoeuvre around.
---
will this attraction be open 14th/15th January,what times and how much?
Berwick Barracks is open 7 days a week from April to October.
View all
Is this your Tripadvisor listing?
Own or manage this property? Claim your listing for free to respond to reviews, update your profile and much more.
Claim your listing
Berwick-upon-Tweed Barracks and Main Guard - All You Need to Know BEFORE You Go (with Photos)
Frequently Asked Questions about Berwick-upon-Tweed Barracks and Main Guard
---
Berwick-upon-Tweed Barracks and Main Guard Information
| | |
| --- | --- |
| Excellent Reviews | 161 |
| Very Good Reviews | 122 |
| Berwick-upon-Tweed Barracks and Main Guard Photos | 137 |