Inca Trail Treks - Day Tours
City Tours
Historical & Heritage Tours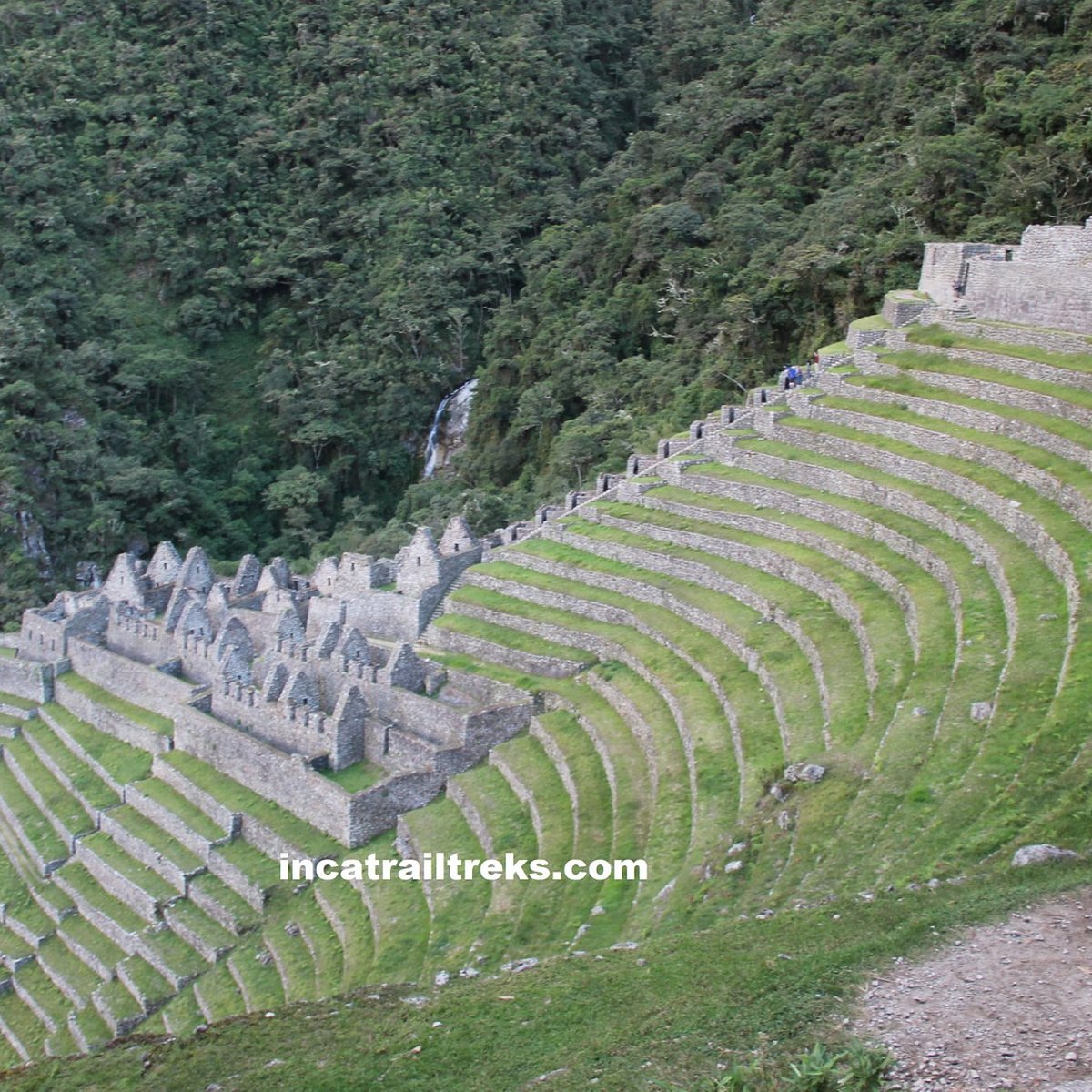 About
Inca Trail Treks organizes tours and treks to Machu Picchu on a budget. Lead by an experienced trekking guide, we were trekking to Machu Picchu since 2003.
Detailed Reviews: Reviews order informed by descriptiveness of user-identified themes such as cleanliness, atmosphere, general tips and location information.
---
---
Apr 2018 • Couples
REVIEW: Machu Picchu by Road - 2 days/1 night - $90 USD per person - Travel between March 31 to April 1, 2018

TOUR OPERATORS: Inca Trail Treks and Transportes Quiño

SUMMARY: Machu Picchu was breathtaking and worth a visit. However, the tour was NOT worth the hassle, stress, lack of safety, security and professionalism, blame, abuse, harassment or exploitation...even if you are saving money driving!

DETAILS: My wife and I booked our tour through José Luis Martínez Yucra of Free Walking Tour Cusco and Inca Trail Treks located near Plaza des Armas in Cusco. The tour was supposed to include lunch/dinner on day 1, breakfast on day 2, round trip transport, Machu Picchu ticket, hostel and English-speaking tour guide.

Overall the first day was fine minus some minor confusion in regards to the tour guide set-up. As we discovered, this trip is mostly self-guided. The English-speaking tour guide only meets with you for roughly 2 hours at the top of Machu Picchu on day 2 at 6:30am. You need to navigate the rest on your own. We found this rather disconcerting as one of the reasons with booking through a tour operator is to have peace of mind and security.

At any rate, we got picked up around 7am from our guest house by a random woman who took us to Plaza Regocijo by taxi to wait around for the minibus to arrive. The minibus sat 20 and was very uncomfortable. The roads are windy and curvy the whole way to Hydroelectric. From Santa Maria to Hydroelectric, the roads are not paved and narrow, allowing only one lane of traffic to pass at a time. Vehicles honk frequently to let incoming traffic know they are around the corner.

We got to Hydroelectric around 2:30pm, at which time we had lunch at the local restaurant located at the beginning of the trail. (This is different than what the website advertises: lunch around 12:30pm in Santa Teresa.) Señor Danté, the restaurant owner, hopped on the bus before we got off and gave everyone some instructions in Spanish. We did not understand but did ask someone for a translation. We were told to meet back at the parking lot the next day for pick up, which is less than a minute drive from the restaurant.

The trail along the train tracks to Aguas Calientes was an easy 11km, mostly flat and well marked.

When we got to town, we had to search for WiFi to Whatsapp message José to let the guide know where to meet us. We got picked up by Juan Carlos Franco Santiago Quiño of Choquequirao Hostal y Restaurante at the Plaza des Armas. He talked us through the plan for day 2 during dinner. He told us to be back at Hydroelectric between 2:30pm to 3pm for pick up.

The hike up Machu Picchu was a gruelling 1.5 hours uphill. In retrospect we should have taken the bus up for $12 USD. As we mentioned, Machu Picchu was exceptional. The hike down and back to Hydroelectric was achieved in just under 3 hours. We got back to the parking lot at 2:45pm.

It was packed with minibuses and people. Unfortunately I could not recognize anyone on our bus from the day before. We made a couple loops around the parking lot to no avail. I approached a random driver to ask if he knew where we could find "Transportes Quiño". He said the bus left and passed us off to a young Spanish-speaking woman repeatedly calling out "Americana". She told us to sit and wait, and that she would figure something out. We approached her several times for directions but she kept pointing us to sit down. She made us wait until after 3:40pm, at which point she told us to go back to the restaurant from day 1 and ask for Señor Danté.

At the restaurant, I asked Señor Danté to call José but he ignored me. Then they made us wait another 20 minutes or so, before sending us back to the parking lot with one of the restaurant employees. By that time, all tour groups had left. The restaurant employee made several random phones calls and eventually connected us with Juan Carlos. Juan Carlos blamed us for being late and missing our bus. He claimed that we did not arrive until 3:15pm, which is A COMPLETE LIE!!! He then talked to the restaurant employee at length in Spanish. They came up with the plan that we would be shipped back to Cusco via taxi with a transfer in Santa Maria, and that Señor Danté would cover the costs. IT SOUNDED ALRIGHT BUT WHAT REALLY HAPPENED WAS A NIGHTMARE.

The restaurant employee shoved us in a taxi to Santa Teresa first. Then they wanted us to sit in a car trunk and be transferred to Santa Maria. We refused and waited another 20 minutes before a different driver in a Suzuki SUV took us. There was also an exchange of money between the drivers, but we did not see how much. When we got to Santa Maria, there was another transaction between the driver and another unnamed man, whereby the man paid the driver 40 soles in exchange for us. The man spoke basic English and seemed to control the minibuses leaving Santa Maria for Cusco. He refused to give us his name. We gave him José's business card and asked him to call but he declined. Instead he insisted that we pay him 40 soles to go back to Cusco.

We refused on the principle that the minibus left without us and that we were told that Señor Danté would pay for it. The unnamed man put Juan Carlos on the phone. Juan Carlos was forceful and again blamed us for being late. We reiterated that we were NOT. As we paid for our seats and provided our passports, we argued that the driver should have looked for us. We adamantly feel that it was his responsibility, especially since the parking lot was less than a minute drive away. Juan Carlos persistently argued over the phone, and pleaded that we pay at least 30 soles "to help them out". By this point we just wanted to go home, so we paid. We were in a vulnerable position in an unfamiliar town with no allies or WiFi access.

When we got back to Cusco, our friends from the same tour group told us on Whatsapp that the driver told them that we had decided to stay an extra night in Aguas Caliente - A COMPLETE LIE!!! Our friends saw our names on the list for pick up, but also told us that our seats were sold to other people needing to get to Cusco airport from Hydroelectric. In fact they were oversold, and one passenger had to sit on the floor. That totalled 21 passengers, violating road safety regulations. Our friends confirmed that the bus did not even arrive until 3:15pm, and did not leave until closer to 3:40pm. AFTER CORROBORATING OUR STORIES, WE REALIZED THAT WE WERE TRICKED INTO BEING LEFT BEHIND, AND MADE TO THINK IT WAS OUR FAULT FOR BEING LATE EVEN THOUGH WE WERE ON TIME. THE YOUNG SPANISH-SPEAKING WOMAN KNEW ALL ALONG AND MADE US WAIT OBLIVIOUSLY. WE GOT BULLIED INTO PAYING FOR OUR RIDE HOME ON TOP OF EVERYTHING. ADDITIONALLY WE GOT DROPPED OFF IN AN UNKNOWN AREA OF CUSCO CLOSE TO MIDNIGHT, LEFT TO FEND FOR OURSELVES.

When we returned to José's office with our friends the next day to express our concerns, he too blamed us for being late and at the wrong location before we could explain ourselves. IT SEEMS JOSÉ, JUAN CARLOS, THE YOUNG SPANISH-SPEAKING WOMAN, THE DRIVER, SEÑOR DANTÉ AND THE UNNAMED MAN IN SANTA MARIA HAVE ALL CONCOCTED THEIR OWN TRUTHS.

I requested a refund for the transportation back to Cusco that was included in our tour package, along with the costs that we paid out of pocket to get back to Cusco. José claimed that he had no money for a refund. Again, THIS IS A LIE. We paid $180 USD, and the company technically has extra profit from selling our seats to three others. It does not make sense that they have no money for reimbursement. He only offered us 30 soles for our inconvenience after our friends showed him a photo of people sitting on the floor of the bus. In full transparency, we accepted the 30 soles but it does not make what happened acceptable. WE ARE ULTIMATELY ASKING FOR RESPECT, ACKNOWLEDGEMENT, AND AN APOLOGY FOR BEING EXPLOITED.

This undue stress has left us a bitter taste for Cusco. A formal complaint has already been filed with the PromPeru tourism bureau in Cusco, which we were told would be escalated to their headquarters in Lima.

This review is being written in sincere hopes that this does not happen to any other travellers again. Our guest house owner admitted that this happens frequently. THIS SHOULD NOT BE THE NORM. When you pay a tour operator for an organized trip, you entrust that they will at minimum offer you respect, safety, security and professionalism. Please save yourself from blame, harassment, abuse and exploitation by not booking your Machu Picchu by Road tour with Inca Trail Treks or Transportes Quiño.
Written April 8, 2018
This review is the subjective opinion of a Tripadvisor member and not of Tripadvisor LLC. Tripadvisor performs checks on reviews as part of our industry-leading trust & safety standards. Read our transparency report to learn more.
---
Dec 2017 • Couples
We got to know Jose Luis Martinez Yucra during the free walking tour. As we really liked this tour we also booked the Salkantay trek in his office. The whole trip was well organized. Jose brought us even the sleeping bags into our hostal, he is a really nice guy. The only thing which could be improved is the pickup on the first day in the morning. We were quite worried if we could start the trip as we had to wait for more than 30 minutes for the pickup. Our guide was José (sorry I forgot his last name), he was the best guide you can imagine, knowledgeable, nice, helpful and his english was really good. Our group consisted of 12 persons and we all got along really well. We had so much fun during the 5 days. The food (breakfast, lunch, dinner, snacks) was more than enough and always delicious. There are a lot of possibilities to buy water on the way. The tents and the sleeping bags were in really good condition, we didn't freeze at all.
The party on the second last day was very well organized, I don't wanna have missed that. José organized the handover to our guide in Machu Picchu really good, which was done during our last dinner in Agus Calientes when we had to say good bye José.
All in all a wonderful experience with meeting very nice people!
Written December 20, 2017
This review is the subjective opinion of a Tripadvisor member and not of Tripadvisor LLC. Tripadvisor performs checks on reviews as part of our industry-leading trust & safety standards. Read our transparency report to learn more.
Inca Trail Treks - Day Tours - All You Need to Know BEFORE You Go (with Photos)