Hezekiah's Tunnel - Siloam Tunnel
Hezekiah's Tunnel - Siloam Tunnel
About
Come rediscover Biblical Jerusalem! Located just outside the Old City walls, the City of David is in fact the historical Old City of Jerusalem, containing archeological remnants going back 4,000 years. Come see for yourself where it all began...
Tours & experiences
Explore different ways to experience this place.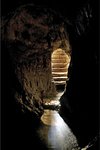 What is Travelers' Choice?
Tripadvisor gives a Travelers' Choice award to accommodations, attractions and restaurants that consistently earn great reviews from travelers and are ranked within the top 10% of properties on Tripadvisor.
See what travelers are saying
Hezekiah's Tunnel was at the top of my list.

Don't wear boots unless they are waders and why in the world would you bring waders. This was at the top of my "must-experience" list. We went 12 hours before we were scheduled to leave for the airport. Totally worth it. My 6'4" husband went with me—he would verify that the tunnel is a bit narrow in places. The entrance is the lowest ceiling point as well as where the water is the deepest. I had my heart for a quick snack when the sound of the water combined with the hobbit-sized entrance was suddenly there. I boldly went into the darkness armed with a head lamp (such a great idea, Babe). Hands-free is good. Our cell phone flashlight wouldn't have have been helpful. It would have been a difficult (impossible) experience if there had been anyone in front of us. We were basically alone in the tunnel which meant we could go as quickly as we wanted — and even sing when someone had to be distracted from things. (We didn't see any spiders.) The water was 2.5' deep for part of the way. I wore Chacos—some people go in bare feet. The water wasn't cold — it's actually refreshing during the hot summer months. Our pants dried out quickly during the walk through the Davidson Center (the southern wall of the Temple Mount). It was an amazing day.

Written January 11, 2020

One of the most intriguing challenges in St. David's City!

There are two of these tunnels, one dry and lit, the other totally dark and wet. We chose the one with water flowing through it. It is narrow: two people can not pass each other without considerable difficulty. It is just five feet high in a couple of places, so I had to stoop in those places. the depth of the water is from a few inches to two feel. It is gently flowing, so relatively fresh. If there are people in front of you, be prepared for them to stop to take selfies from time to time! I would say a torch with fresh batteries is essential. Preferably a head torch. Oh, and a waterproof camera if you are concerned about it dropping in the water! Otherwise be careful! One MUST wear shoes, as the paved stonework under foot is loose in places. Trainers are okay, but of course they will be wet afterwards. We used jelly sandals purchased for use on the beach. They were perfect. We wore shorts which limited how wet our cloths got. There is a changing room, but we did not use it. At the end of the gently twisting tunnel are a few gently slippery steps leading out to the small reservoir pool and daylight! Wow! what an unusual experience! Make sure you know the history of the tunnel before you go as it makes the experience even more interesting.

Written March 23, 2023

Interesting and unique experience

I'd visited Jerusalem before but never managed to walk through Hezekiah's Tunnel, so I was happy that I got the chance this time. The tunnel was narrower than I had expected, with walls close enough that I worried about hitting my phone (in my pocket) against the walls. But the water was also not too deep, at least when we visited. It hit me almost to the knees (I'm 5'4") right near the entrance, but then was only ankle deep the rest of the time. The water was pleasantly cool but not cold, and the tunnel would have been pitch black, but we'd brought headlamps to light our way. There were a lot of stairs and ramps to go down to get to the tunnel itself. Once we entered, it took about 20 or 25 minutes to walk through. In some places the ceiling was somewhat low - I had to crouch a few times but my husband (5'11") said he had to walk hunched over for a lot of the distance. Overall this was a fun experience that is quite unique and gave you some insight into the construction of the city and the tunnel.

Written November 19, 2022

A journey back in time

The 2,000 year old walls of the City of David told us the story of the kings, the battles of Jerusalem, and the ingenuity of Jerusalem's citizens who had built the tunnels to fill huge cisterns with water, the most vital thing they desperately needed. They were building Hezekiah's tunnel coming from both sides in the dark, heat and humidity, finally met each other, and witnessed the water flowing into the tunnel to quench the city's thirst. It was a fascinating experience, but not an easy one on a sunny 74F day, many ups and downs on the metal stairs, and extremely narrow tunnels to pass. We took the dry route, Siloam Tunnel, and others took the wet one (Hezekiah's Tunnel), which presumably is more interesting, but you have to walk in the water up to your knees and with a flashlight. The Siloam Tunnel is well lit, but very narrow and might be hard for people with disabilities. There is another tunnel (500 m) we took to come back to the visitors center from the Pool of Siloam, the final stop of the City of David Tour. That's entirely avoidable: you can take a shuttle, but we felt adventurous and decided to explore this narrow tunnel with very low ceiling. Well, how often in your life do you get a chance to walk in the 2,000 year old tunnel, so why not?😊

Written April 18, 2023

Fun adventure for the kids

This place is so cool! You will get tickets and start on your journey down into the tunnel. You will walk and take stairs to the tunnel. They said the water was much higher than it really was. They said thigh high (I'm 5,6) the entrance was a little deep (you could roll your shorts up) the rest of the way ankle deep. My 3 year old walked the whole way. It's only about a 20 min walk. There was no one in front and no one in back. If you are claustrophobic this is NOT for you. And watch out for your head bc the tunnel gets low and you have to walk bending down. I hit my head a few times. The tunnel was fun bc we would close the lights off and it would be pitch black. After you do the tunnel you can pay 7 shekels for a ride back to the entrance or tale the same route you just did but with lights-land-and no water. Took us 20 min to walk back-stairs and all. Like underground. It was such a fun time for my kids ages 13,11,10,8,5,and 3. I would definitely recommend. It's close to the western wall so we did that and then came here. Bring water shoes but no need to bathing suit

Written July 18, 2023

A walk on the "wet" side

Part of our tour of the City of David is a walk through Hezekiah's Tunnel. There are actually two tunnel options "wet" and "dry." Apparently the dry tunnel is more recent discovery compared to the "wet" tunnel. If you do the wet tunnel, quick dry pants, water shoes and flash light is a must. If you are claustrophobic, this is not a tour for you. Water comes up to 70 cm (in some spots). I am 5'7 and the highest it came up to me is mid thigh. Most of the time it was just above the ankle. You do need a flash light (head light or light to attach to body somewhere) because there is no lights in the tunnel. However everyone in our group had lights and it was pretty well lit when our tour when through. Water was cool, but you got use to it pretty quick. There are places where we had to bend over to cross, but I would say the majority of the time, I was standing straight up. Once out you end up at the Pool of Siloam also a more recent find. My understanding from those that took the dry tunnel is that it does have lights so no flash light is included and there were some narrow spots (turn side ways) area. It was a fun and different experience.

Written March 9, 2020

Authentic ancient artefact

You can either walk down the steep hill to the Pool of Siloam, or wade waist-deep through Hezekiah's tunnel to get there. Authentic way that the ancients got water to Jerusalem. The Pool of Siloam is memorabkle because it is mentioned in the Bible but, until relatively recently, nobody knew where it was and some people considered it to be a myth!

Written February 26, 2020

Israel tour

well worth a walk through this tunnel, a real feat of engineering in its day. a warning however, it is not for you if you are claustrophobic! it is very narrow in places and also very low in places. There is no lighting so you will need a torch and footwear that you don't mind getting wet.

Written February 24, 2020

Great for all ages... lot's of steps!

It was my second time this year. We visited Hezekiah's tunnel in January 2022 and again in December 2022. The path splits about halfway down and you can choose the dry path or go through the original water passage. Two of our group of 9 took the water pathway. The two girls loved it! Both paths are narrow but well worth all the steps down. Hard to imagine the time it took to dig the tunnel out or daily going this route to get water and then return up the narrow tunnel carrying water. . This is a must-see while in Israel!! I'm 70 and I will do this again if I'm blessed to return.

Written December 23, 2022

Marvelous Adventure But Physically Challenging

Exciting adventure exploring this ancient and significant water supply system excavated under the reign of King Hezekiah in the 8th century BC. We deviated our journey from Hezekiah's Tunnel which was flowing with cold water, to the adjoining and dry Canaanite Tunnel, still an impressive marvel and hiking adventure. Those with physical limitations should not attempt a tour of either tunnel. We found this to be an exciting experience, revealing an interesting aspect of Jewish cultural history.

Written November 19, 2020
These reviews are the subjective opinion of Tripadvisor members and not of TripAdvisor LLC. Tripadvisor performs checks on reviews.
Detailed Reviews: Reviews order informed by descriptiveness of user-identified themes such as cleanliness, atmosphere, general tips and location information.
---
---
Is this your Tripadvisor listing?
Own or manage this property? Claim your listing for free to respond to reviews, update your profile and much more.
Claim your listing
Hezekiah's Tunnel - Siloam Tunnel - All You Need to Know BEFORE You Go (with Photos)
Frequently Asked Questions about Hezekiah's Tunnel - Siloam Tunnel
---
Hezekiah's Tunnel - Siloam Tunnel Information
| | |
| --- | --- |
| Excellent Reviews | 1,147 |
| Very Good Reviews | 228 |
| Hezekiah's Tunnel - Siloam Tunnel Photos | 417 |