Historic Sites • Religious Sites • Monuments & Statues
About
A Baroque-style shrine housing liturgical treasures including the famous star-shaped "Sun of Prague," which is studded with 6,222 diamonds. Place of pilgrimage, Loreto Treasure, baroque carillon, 3D model of newly discovered Crypt with special macabre fresco paintings.
Tours & experiences
Explore different ways to experience this place.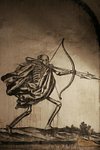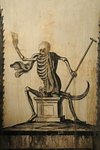 The area
Neighborhood: Hradcany & Letna
Your experience in Prague will never be complete if you do not see it from the top. Hillsides, stretched from the west to the north, provide spectacular views of greenish copper cupolas, narrow cobblestone streets, bridges connecting both river banks and green gardens from red-roof tops of centuries-old houses. Prague pulls you into its 1300 year old history. Walking up the hill or stairs to Prague Castle, the historical seat of Czech rulers and the majestic Saint Vitus Cathedral can leave you speechless (and out of breath). Luckily, plenty of terrace cafés overlooking gardens and beautiful parks are available to provide rest and a place to catch your breath again.
See what travelers are saying
Wow, wow, wow!

The Loreta is one of the most spectacular, impressive, and monumental sites in Prague! It contains the Santa Casa which is a copy of the original one that was in Nazareth. The original Santa Casa was moved to San Francis of Assisi in Italy and several copies were built in different cities and towns in Europe. The Loreta complex in Prague is however, the most impressive Santa Casa in the world! The Santa Casa is the place where the Archangel Gabriel announced to Virgin Mary that she will be the Mother of Jesus Christ. The Loreta was built to recover the Catholic faith that was lost during the 30 year old war. The Santa Casa is in the middle of a Baroque church complex and its wall depicts the life of Virgin Mary. The house is humble as the original one was. However, it connects with the very impressive, very beautiful Church of the Nativity! There are several chapels located around the Santa Casa and they are very interesting; pay attention to the dramatic chapel of the Lady of Sorrows, the chapel of Saint Anthony of Padua, and the chapel of the Holy Road! The chapels are separated by a gallery of windows that depicts the life of several saints. There is excellent written information on the life of the Saints. The treasury is spectacular; it contains the impressive gold, plated, diamond encrusted Prague sun monstrance. The monstrance has an impressive design and contains 6222 diamonds. The bell tower is lovely; a beautiful song is played every hour and this is magical! You have to pay a ticket of approximately 10 dollars to visit the Loretta. I also recommend the audio guide (English, Spanish); it is very good and it costs approximately 5 dollars. I also recommend paying for the photography permit; the pictures of the treasury are impressive. Best aspects: Unique, good explanations, quiet, relaxing, and the best of all: "NO TOURS". The Loreta is two blocks up from the castle. It is very easy to reach. The façade is lovely.

Written February 8, 2023

Beautiful in all respects.

We very much enjoyed our visit. Highlights were the carillon of bells which chime so beautifully on the hour, the Santa Casa which is a replica of the Virgin Mary's house in the Holy Land, the beautiful church and the very impressive Treasury including the famed Prague Sun with its over 6,000 diamonds. Contrary to one of the reviews below we found the staff on duty friendly and helpful, which in fairness was not always the case in Prague - at other places we found the staff could be quite indifferent. We enjoyed reading the lives of the Saints depicted in the artworks and shrines around the courtyard but accept that not everyone would find these so interesting. I am not sure how busy this site would be in normal times but to be able to visit in 2020 with only a few others around, we felt very privileged and humbled to be able to enjoy such beauty in such an uncrowded and peaceful environment.

Thank you for your kind words! In actual situation we are grateful for every visitor, everybody who is not afraid and travel to discover the cultural wealth, supports us in a fundamental way! As in other historical cities without tourists, Loreto Sanctuary in Prague fights for survival every day. Thank you for your support, we hope to stay open for public in this difficult time. Warm greetings from Prague!

Written August 29, 2020

This response is the subjective opinion of the management representative and not of Tripadvisor LLC.

Written August 28, 2020

Nice.

Tram #22, exit at Pohořelec stop. After passing Černin Place ( Jan Masaryk defenestration during communist era), there are stairs (nice picture of Loreta from middle point) going to the entrance. ( adult CK 180; photo permit CK 100). Thanks to the benefactor Kateřina Benigna (1594-1653) from Duchcov branch of Lobkowicz and later on efforts of Dientzenhofers( family of architects), true gem was created. Quiet moment at the time of my visit (maybe 6 people) gave me an opportunity to enjoy the beauty around. Pictures below tell the story:

Written January 10, 2020

The Loreta church bells are ringing , all 27 of them ...

The Loreta church bells are ringing. But they are not just ringing, they are playing a song. The Marian song. So lovely, that I wait around for it. The performance goes on every hour ( 9am - 6pm ). The famous chime of the bells is part of my childhood memories.. Miraculously, they chimed even during the communist era, when I Iived in Prague. The small bells are located in the tall clock tower and are original. 27 of them are connected to the clock. It works the same way today, as when it was first created. The 6,222 diamond monstrance on display is called Prague Sun. It is sure to dazzle. There are many other valuable artworks to be seen. I enjoy the peace and quiet , the tranquility of the serene courtyard. Taking a tram to Pohorelec is an easy way to Loretanske Namesti . Walking down the hill from there is also an easy way getting to the Castle. We were staying in Hotel Savoy , close by to the church, for the first part of our stay in Prague. That made it very easy to spend more time in the Castle area that week. Our month long visit in Prague was pre - Covid. Prague was still full of tourists. I am very sorry to read, that the church is experiencing hard times now. After all those years. It is heartbreaking ! I hope and pray that the current situation gets better soon. Hoping, my husband and I will be able to return, once again .... Growing up on Mala Strana, Sunday's visits here with my Dad, are still remembered fondly. Very special part of Prague , indeed .... Till next time, Dekuji a Nashledanou....

Written September 15, 2020

Great if you have a specific interest

This was in our guidebook as a potential must see, so we decided to give it a go. It's a bit out of the way and the place itself is quite peaceful. It has a weird and wonderful religious collection of various artefacts and once part of the museum was actually quite creepy (old angels statues in various forms of disrepair), so all in all it did not feel like a "must-see" to me personally. Having said that, if you have a specific interest in those religious artefacts, you will likely find this more interesting.

Written January 30, 2020

A famous church near Prague Castle

The church and surrounding cloisters are not the most spectacular site in Prague's Castle District, but it is worth visiting if you have time. There is a replica of a chapel of the Holy House in Loreto Italy, which is oddly done on the inside, with even cracks in the walls being replicated. The exterior of this chapel is decorated with statuary. The church is an impressive Rococo work, and the surrounding cloisters are also worth viewing. On the upper levels of the cloisters are the treasures of the Loreta, which include many golden monstrances. Parts of this monastery may be slightly off-putting to non-religious visitors at times, but if one has an interest in such things, this is well worth a visit.

Written August 19, 2021

A must-see in Prague

This is a must-see. Stunning church in secluded surroundings. We took the English audio-guide, which was really good and worth the cost - very informative, but just the right amount of information and not overload. The Ministry gardens adjacent are also worth looking around.

Written August 31, 2020

Beautiful monastery and baroque church

Loreta Praha is situated in the upper town, so it is a little bit of a walk but it is worth your effort. Not that many groups of tourists. You can visit a beautiful baroque church, a lovely monastery corridor and a museum with silver an golden religious objects. We liked it very much. You have to pay extra if you want to take pictures. When you leave the monastery you have a lovely view at the city around the corner.

Written March 20, 2020

An Interesting Visit

Why do you need to pay when you want to take a picture? 1. Nice place with nice decorations. 2. Nice exhibits, kind of different from the exhibits we see in different places. 3. It is pretty pricey comparing to other attractions. 4. Though it is a little bit pricey, it worth your visit.

Written February 7, 2020

Religious art

Interesting, especially if you are passionate about objects of worship, which are the main exhibits. Many of them are of a special beauty, carefully worked. In the inner courtyard is a very beautiful little chapel, which looks like a copy of the Holy House in Loreto, Italy.

Written October 6, 2021
These reviews are the subjective opinion of Tripadvisor members and not of TripAdvisor LLC. Tripadvisor performs checks on reviews.
Detailed Reviews: Reviews order informed by descriptiveness of user-identified themes such as cleanliness, atmosphere, general tips and location information.
---
---
Is there a fee to take pictures of the exterior?
I still don't feel my question was answered. What is the fee for exactly?
View all
Is this your Tripadvisor listing?
Own or manage this property? Claim your listing for free to respond to reviews, update your profile and much more.
Claim your listing
Loreta Praha, Prague
Frequently Asked Questions about Loreta Praha
---
Loreta Praha Information
| | |
| --- | --- |
| Excellent Reviews | 469 |
| Very Good Reviews | 316 |
| Loreta Praha Photos | 1,439 |