Historic Sites
Points of Interest & Landmarks
Hot Springs & Geysers
About
Te Puia spans 70 hectares within the historic Te Whakarewarewa Valley, on the edge of town. We are home to the world famous Pohutu geyser, to mud pools, hot springs, to silica formations to the Kiwi bird and the national schools of wood carving, weaving, stone and bone carving. We have shared these treasures with manuhiri (visitors) for 170 years and proudly continue that legacy today.
Tours & experiences
Explore different ways to experience this place.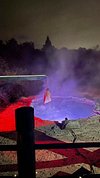 What is Travelers' Choice Best of the Best?
This award is our highest recognition and is presented annually to those businesses that are the Best of the Best on Tripadvisor, those that earn excellent reviews from travelers and are ranked in the top 1% of properties worldwide.
See what travelers are saying
Great tour, eat elsewhere

Very informative and interesting tour with friendly staff. The cafe however leaves a lot to be desired. Food was pretty good, if and when you get it. This is where the place drops off quite considerably. Not sure if it's lack of training, no one at the cafe seemed to n ow what or how to do anything apart from put food on a plate. Messed up food or forgot dishes three times and that was on the same order. Do the tour for sure! eat elsewhere unless you want frustration to end what was a great day.

Written December 7, 2022

No more self guided walks

For some reason, which wasn't explained to us, you can no longer walk around Te Puia on your own/self guided walk. The only option is to do a guided tour walk which is apparently run hourly and I believe you have to book. The customer service representative did not seem at all happy to be there.

Kia ora Pugs2019, we appreciate you taking the time to leave us an honest review of your most recent visit to Te Puia | NZMACI. Our apologies for not explaining to you why we have chosen to go back to guided experiences. To clarify, guided experiences are something our ancestors did for many generations. This was the original offering that begun tourism here in Te Whakarewarewa Geothermal Valley. As many of our guides and staff here are descendants of the original guides, it was humbling to make the decision as an organization to return to our roots. As an added benefit, each manuhiri (visitor) that comes to Te Puia, through the purchase of entry, is supporting the continuation of the New Zealand Māori Arts and Crafts Institute- future carvers and weavers of the Māori Arts. We definitely recommend to all manuhiri (visitors) that booking in advance is the best way to ensure we will have availability for you on the day you visit. Our tours begin every 30 minutes throughout the day and during peak times, even more frequently. Booking is able to be done easily through our website www.tepuia.com. It is disheartening to see your one-star review, were you able to do a tour on the day of your visit or were we fully booked? I'd hope that you would have enjoyed a much more pleasurable experience being able to do one of our guided tours. Hopefully we are able to host you again in the future. We hope you're enjoying the festive season and have a safe and prosperous New Year. Regards, Te Puia whānau.

Written January 4, 2023

This response is the subjective opinion of the management representative and not of Tripadvisor LLC.

Written January 3, 2023

Geyser was good but the who,e thing was badly organised

We wanted to walk around and see the springs and the geyser but you have to do an organised tour of whichever 80% was watching crafts being made. Eventually we ran out of time and weren't allowed to walk around the bits outside we wanted to. Overall it was quite a frustrating experience. We saw then geyser but not much more than that. A little train was supposed to pick us up but didn't. Maybe we were just unlucky.

Kia ora L3jano, we appreciate you taking the time to provide feedback about your most recent visit to Te Puia | NZMACI. Our guides generally do their best to spend the right amount of time at each attraction during the 90 minute tour while keeping this timed with the natural signs that Pōhutu Geyser is going to erupt. This way they can have their tours at the base of Pōhutu at the right time. If the eruption is delayed, sometimes our guides will keep the group down a bit longer, which may be why our waka (train) was not there to return your group. Our apologies for this. Although some of our manuhiri (visitors) are surprised by our 'guided' only experiences, this is something our ancestors did generations ago. This was the original offering that begun tourism here in Te Whakarewarewa Geothermal Valley. As many of our guides and staff here are descendants of the original guides, it was humbling to make the decision as an organization to return to our roots. After your tour, you should have been permitted to explore the grounds on your own. I'll follow this up with our team to ensure this is communicated with our visitors more clearly. If you would like to discuss this further, I am more than happy to have that conversation with you jasmine@tepuia.com as we take all of our reviews of Te Puia seriously and do our best to incorporate these comments to improve the visitor experience. We hope you're enjoying the festive season and have a safe and prosperous New Year. Regards, Te Puia whānau.

Written January 4, 2023

This response is the subjective opinion of the management representative and not of Tripadvisor LLC.

Written January 3, 2023

Commercial greed has taken over…

This once so special place has been messed up by commercial greed. We visited many times over the past 20 years and were looking forward to our visit to this place once again this holiday. However at the gate we were told that there are now only guided tours - the next one starting in 90 minutes at a cost of NZD 75 per person. One is no longer allowed to go on a self-guided walk. It was evident that the park is not interested in individual visitors but is now geared on large groups and buses. We found this a very sad development to the tourism of New Zealand. There is no need to stop in Rotorua anymore on future visits. There are many other places that are still left to explore that have kept their magic touch and beauty.

Written January 6, 2023

Rushed and inexperienced

Very rushed , inexperienced guide. When asked where the students got the designs from she said they googled them!! Surly they are pasted down from generation to generation. Didn't know the name of the shell used on the carvings and started to list the gods but gave up when she could not remember ! Adding ' and so on ' like we should know. Very disappointed not worth the money. Too big a group for 1 to deal with had to wait for ages for the back of the group to catch up. Didn't even get to see the village listed on the points we would see ! And finished pushed into the gift shop.

Written March 15, 2023

Let us see the Geyser!

It was great seeing 3 Kiwi birds as they are often difficult to find. The reason we chose the TeRa tour as it was guided & we came to see the Pohutu Geyser. Unfortunately for us our guide was late & she didn't seem interested in letting us see the geyser actually erupt. Even when the indicator geyser started she told us we had to move on & go see the Maori carvings, weavings etc. We ended up leaving the tour early so we could go back to see the geyser erupt!

Written May 31, 2023

Overpriced and not enough time to see kiwis and geothermal areas.

We had to go on a booked tour. We were not informed that this tour was the last of the day, but it was clear by the way we were rushed around that we were not going to have time to read about the kiwi birds, explore the geothermal areas or get a real opportunity to watch the geyser going off from the viewing platform. We really appreciated the time spent in the Māori educational centre and this was a definite highlight. It was clear more time was spent here and we were allowed to appreciate the craftsmanship. I would go to a different park if you want meaningful time in a geothermal experience or perhaps earlier tours in the day are better.

Written August 20, 2023

Poor Management and Planning; wastage of good views

Arrived at 9am with the Klook day pass. Staff said no more vacancies and she asked us to come back at 3pm. Requested self visiting the site rather than following the guided tour -> she said we couldn't. I said we were leaving Rotorua in afternoon -> she suddenly said there was vacancy for 9:15am tour. Joined the 9:15 am tour without much people on the tour. Heard other tourists needing to come back another day due to "no vacancies". The park has minimal people (as seen by our eyes). Not expecting "Day Pass" will limit timing of admission and the necessity to follow the guided tour. The visit to National Schools Of Wood Carving, Stone & Bone Carving, and Weaving part is so boring. Also we were not allowed to stay in the Pohutu Geyser to wait for the eruption during the guided tour, rather sent us to the national schools (again, boring). The true pearl (the scenary) -> the staff spend minimal time and there is even no enough time to read the descriptions.

Written October 7, 2023

Huge Mistake.

There's a lot to do around Rotorua and a lot of it seems quite similar, so we spent a long time deciding how to spend our precious time and money. We chose badly! We went to this park intending to spend a few hours doing a self-guided walk through the thermal feaures for $35 each, as advertised on their website. When we arrived, we were told we could only enter on a tour for $90 each (twice as much as any of other thermal park in the area). Having driven a long way to get there, we foolishly agreed. Here's a summary of what we got for $180: We were rushed through some museums/workshops with plenty on display, but hardly any information about what any of it was. When there was information, we were hurried along before we had a chance to read it. We left having learned very little. We were shown a mud pool just long enough to be told it had healing properties and would be for sale later (just like the aforementioned workshop's produce was available for sale later. That seemed to be a theme...) We got to look at a Kiwi (behind glass) for 45 seconds. That's longer than we expected to see a Kiwi so it was the highlight of the tour, but it wasn't at all what we had come to do. We were eventually given 15 minutes to watch the famous geysers (during which none erupted) before being shepherded onto an electric car to leave. Honestly, it was baffling. What tour of a thermal park doesn't include any of the thermal feaures? Who charges people to see the largest geyser in the southern hemisphere and kicks them out before they've seen it erupt (which it does once or twice per hour)? We spent more time watching a man chisel a featureless piece of wood than seeing any thermal activity in this thermal park, and we paid twice as much to do it than to walk through Waimangu. The place itself is nice and the geysers themselves are amazing: if you can spend a couple of hours wandering around at your own pace, it must be lovely. We were sold a "tour" that left us feeling cheated and robbed, like paying to be on a walking sales pitch for the gift shop.

Written November 4, 2023

Felt Rushed

This was disappointing. It had a lot of potential to be great. The history and the stories seemed rushed. Weren't able to get close to see anything. The kiwi area was brief. Barely saw one. Was only in the building for 2-3 minutes. The geysers don't always have those huge eruptions. I know it's hard to guarantee. But there should be a general idea. Tour was scheduled for 1.5 hours and ended up being just over an hour. Just felt rushed

Written November 23, 2023
These reviews are the subjective opinion of Tripadvisor members and not of TripAdvisor LLC. Tripadvisor performs checks on reviews.
Detailed Reviews: Reviews order informed by descriptiveness of user-identified themes such as cleanliness, atmosphere, general tips and location information.
---
---
Is this your Tripadvisor listing?
Own or manage this property? Claim your listing for free to respond to reviews, update your profile and much more.
Claim your listing
Te Puia - All You Need to Know BEFORE You Go (with Photos)
Frequently Asked Questions about Te Puia
---
According to Tripadvisor travelers, these are the best ways to experience Te Puia:

---

---

---
Te Puia Information
| | |
| --- | --- |
| Excellent Reviews | 3,140 |
| Very Good Reviews | 1,751 |
| Te Puia Photos | 4,725 |