Points of Interest & Landmarks
Tours & experiences
Explore different ways to experience this place.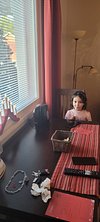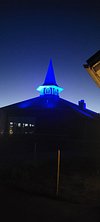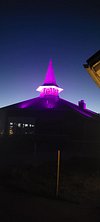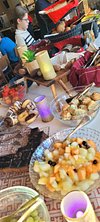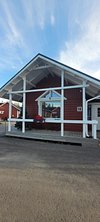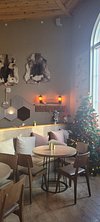 See what travelers are saying
A DISILLUSIONED VISIT OF MEETING SANTA

Arrived at Santa Village 9.30am of the 24 December 2019 well before the crowds .As the bus approaches the village your excitement mounts and with all the lights in the trees and the sun beginning to rise it is a magical atmosphere that greets you.And then reality hits this is strictly a cash n grab tourist trap and I was caught in the web. I left at 3.30pm because of santa photo.This length of waiting for a photo with Santa really needs to be addressed and the que jumpers controlled.I personally waited 1.5 hours only to be told to return at 2.15pm this I did and then waited again in a que for another 1.5 hours just for a photo with Santa.I did find another Santa photo opportunity and again waited in line about an hour till 1.30 and then left because I could not see the end of the line and I am booked in at the other one for 2.15pm How wrong I was.I arrived at the Santa Claus Office at 2 for 2.15 photo only to be greeted with a que that again I could not see the end of it would take 1.5 hours for me to have very overpriced photo with Santa . Solution put on more Santas and have the elves control the que jumpers. The problem I believe I made was to go straight to Santa Post Office as I had letters that I had to post and then went for photo if you are visiting go straight to have photo many a disappointed person leaving without photo with Santa. While at the SV one is also able to cross the Arctic Circle and then go to the information center located above the Post Office to obtain your certificate again for a price.You can also straddle the Artic Circle and in one of the shops you can obtain(for a price machine operated) a gold coin stating that you crossed the Arctic Circle Again the general public are not courteous and one must be assertive or you will not have photo opportunities I would have expected santa and elves to be walking around but no just masses of people and because the ground is very slippery so many people slipping and falling so be careful . I expected the shops to be like Santas workshop but are in reality very overpriced and all selling the same imported tourist souvenir that you can obtain elsewhere at a cheaper price.I also expected to be able to buy Xmas decorations but this range was limited. Limited seating available inside for timeout from the cold Way up the back are the reindeer rides I stopped looked at the poor animal and left When the sun is risen the magic of SV is gone but returns again when sun begins to set one can see how cold it is with the temperature being displayed at the Arctic Circle location. I is a magical place but terrible managed for the masses of people that visit especially for the Santa Photo after all isn't that why you are there? Obviously SV has survived because of the tourist and little if anything will change but I do think addressing the Santa photo issue is a must especially dealing with the que jumpers thats what the elves can be doing crowd control

Written January 3, 2020

Not what we expected

This was not the dream destination we had hoped for, it's very busy, commercialised and expensive. Tried to see Santa several times, the queue was 3hrs plus, had to return early next morning to see Santa before all the coaches arrived. You are not allowed to take your own photos, you have to purchase ones taken there. You only get a couple of minutes with Santa, as soon as my daughter sat next to him he was pushing her forwards on her chair to get up and leave. It was all very impersonal and rushed and disappointing. All the cafés were expensive. We paid €100 for a 12 minute reindeer sleigh ride 2 ad 2 ch It rained on top of the snow while we were there which made the whole area treacherous, lots of people were falling badly. My husband fell and broke his elbow, there was no first aid at all on site. We drove to the hospital where we met several others injured at SCV. I would not return here, I would go to one of the other Santa experiences

Written January 13, 2020

Take a loaded wallet

We had lots of fun here although we never actually got to see Santa; the sheer number of people there meant we had to wait 6 hours for an 'appointment' with a further huge queue after that, taking us well past the last bus back to the city. (and this was post-Christmas). Given that everything in the village was outrageously expensive the thought of shelling out another 25 euro on a taxi was too much, and the teenagers had had enough anyway! Obviously it is super touristy, but we could not help feeling as though we were being taken for our last cent.

Written January 1, 2020

Rovaniemi lives in the heart of Santa Claus Village!

Took a lot of trips here during the summer as well as winter. Santa Claus Village is open year round, no matter what time of the year you choose to visit it. And you can find santa there in his office during his working hours. Get a photo clicked with him, it's all for free. But, but... The tricky part is that the photos are clicked by the elves with the professional camera, cause taking a photo inside the Santa's office with hour phone or camera is forbidden. So to get the photo in the form of a digital copy or soft copy, you must pay. The price is 30 euros something. The vibes in the holiday village is absolutely terrific with carols playing year round. Winter and snow makes it looks even dreamier, and there are times when you can actually see the Northern Lights from here as well. The famous Arctic circle line cross right through the holiday village and crossing it is considered as an auspicious activity. You can also visit the husky and reindeer farm and enjoy the sledge ride as well. There are some amazing restaurants and hotels in the resort premises, with highlight being the Santa Glass Igloo from where you can watch the legendary nothern lights from the cosy comfort of your room. You can also write letters/postcards to your near and dear ones with the coveted Arctic circle stamp and reindeer seal on it. Santa's Park is another attraction which is quite close from the Santa Claus Village. You can spend an entire day here. 😊 Reach out to me on my blog Whistling Hound for more info! 😍

Written February 15, 2020

Very commercial place

It was August, not December but in the village the music was all about Christmas. You can find the Santa house, post office, a lot of shops, restaurants, but everything is very commercial; you pay a lot for every souvenir and it doesnot worth the money. For children is very nice that's why the place is crowded even in summer. If you want a photo with Santa you have to pay, you cannot do it with your camera. What i liked: that you cross there the Arctic Circle (much nicer than in Norway) and that you can see some of children letters addressed to Santa framed.

Written June 21, 2020

A string of bad souvenir shops connected by bad cafes.

It's all hype. Buildings and Christmas lights are just a trap for the cheapest flea market merchandise and some "Finland" wool hats and sweaters that is sold at any store. The merchandise is so bad that the kids couldn't find anything on which to spend 50 Euros we gave them (to try to keep them from being completely crushed by this terrible place). Consider that -- young kids with money to burn could find nothing worth buying! The very little that there is too do is terribly expensive and poorly executed. For example, 28 Euro PER PERSON gets you access to a restaurant and Cafe (food and drink extra), ice skating, sliding down a hill (like you can do outside for free) and viewing ice sculptures. The Elves petting zoo will set you back another 10 or 15 Euro a person, for which you get to slide down a small pile of snow and look at animals like roosters, rabbits, and sheep (only the reindeer were interesting to the kids). I don't usually write reviews but I feel an obligation to warn you.

Written January 3, 2020

The main reason we fly across the world to visit Rovaniemi ;)

We visited the day before Christmas Eve (12/23/19) which is when they have the big send off parade (it starts at 7 p.m.) It is free to park and walk about the village. There are shops, restaurants, snow sleds, etc. You can see Santa for free but you cannot take pictures, their cheapest photo was 40 Euros for a 5x7. You can cross into the Artic Circle, ride reindeer, visit the post office, visit Mrs. Claus' cottage, and play at Snowman World, which is located inside of the Village. (Snowman World only accepts cash.) The Village also have a building that holds a tour company in case you want to book soome excusrions. I was a bit disappointed in the Village itself, but it's cute and Christmasey. We split the day between Santa Park and Santa Village; you can easily see everything, including a snack and waiting in lines, in about 2 hours.

Written January 6, 2020

Wonderful place!

We came here to see Father Christmas. If you want him to give your child a present, this happens right before you go in. I hit worried so I wanted others to know. We actually spent 2 days here because my daughter loves playing in the snow so much. We did the huskies and reindeer tasters which you did not have to prebook. We did prebook the snowmobile 1 hour ride. Also spent a lot of time at the Elf petting farm. We loved drinking tea and coffee from the Loft. Better burgers can be found at the end of the main building rather than Santa pizza and burgers. Loved this place so much!

Written January 4, 2020

It's not worth it!

We didn't really like visiting Rovaniemi and all that Santa's kinda of entertainment. There's nothing special. And there are 2 Santas, both boring and saying same learned phrases. Santas are just young men in costumes with same learned phrases that requires huge amount of money for a photo, letters, certificates and so on. We really regret that we spent so much time and money for this place. Kittilä, Levi is much better place than this one.

Written January 29, 2020

Nice but pricey, stay elsewhere and visit instead

Stayed here for 6 nights with my wife and 3 children (7, 10,13). I wanted to show the children that Santa is about all year and true to my beliefs he is there large as life! Being the summer with less people he had a lot more time to spend and chat with us and fair play to him he really made an effort and engaged really nicely with all 3 children. There is the usual photo package but no massive pressure to purchase (we bought bargain reindeer hide and got it for free included). Other than Santa you can visit the huskies, reindeer and there are various Christmas shops to look around. We stayed in the family suites, quiet this time of year. It was clean and modern with a clear Lappish theme. It included a built in sauna which was nice plus a Christmas tree on the balcony! Other than that there was a small kitchenette and 2 televisions. I have to admit I did expect the room the be a little bigger and it was a little tight for 5 of us as the kids had their beds made up in the lounge area - suites I have stayed in before had 2 bedrooms plus lounge. One issue we had was they did not service the room on one day, however after some discussions they compensated me for this - I always think it is more important how people resolve a problem than the problem itself as things do go wrong. The breakfast was nice held in a Christmassy room and comprised a buffet with the usual Finnish hot and cold food. It would be nice, seeing this is an international venue, to see an Italian coffee machine as I think I am not the only one who finds Finnish filter coffee not to my taste buds. Overall, nice place if a little commercial. Would like to try it in the midst of winter too. On reflection though would recommend staying somewhere cheaper and coming here for a half day trip as you do not need to be a resident to enjoy the activities.

Written August 29, 2021
These reviews are the subjective opinion of Tripadvisor members and not of TripAdvisor LLC. Tripadvisor performs checks on reviews.
Detailed Reviews: Reviews order informed by descriptiveness of user-identified themes such as cleanliness, atmosphere, general tips and location information.
---
---
Is this your Tripadvisor listing?
Own or manage this property? Claim your listing for free to respond to reviews, update your profile and much more.
Claim your listing
Santa Claus Village - All You Need to Know BEFORE You Go (with Photos)
Frequently Asked Questions about Santa Claus Village
---
Santa Claus Village Information
| | |
| --- | --- |
| Excellent Reviews | 1,653 |
| Very Good Reviews | 1,305 |
| Santa Claus Village Photos | 4,670 |