Ekskurs Azores - Day Tours
Walking Tours • Private Tours • Nature & Wildlife Tours
This location was reported permanently closed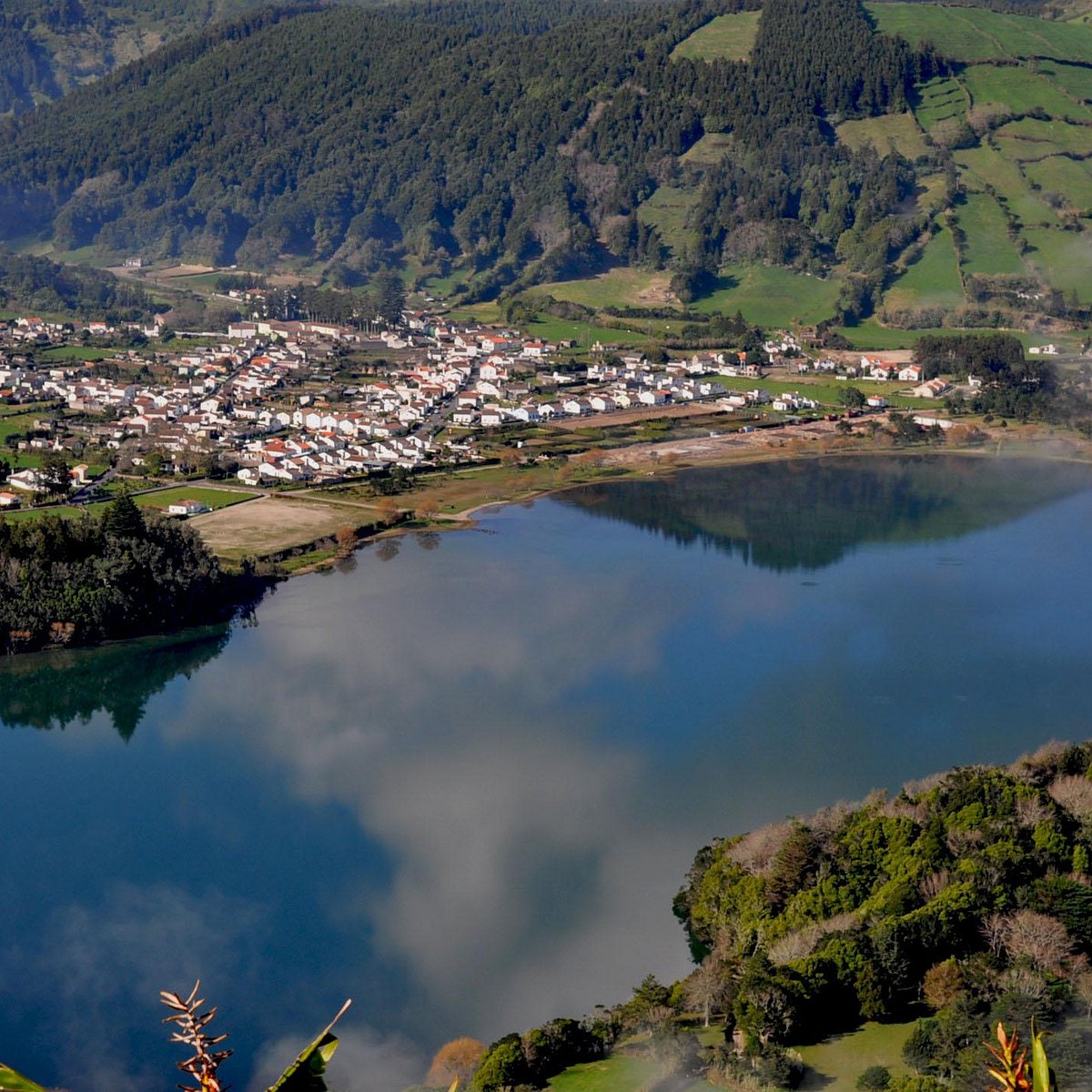 About
The Ekskurs Azores is a company dedicated to tourist guided tours and walking tours on the island of Sao Miguel, Azores. With us, you can see the most beautiful places and landscapes of our island. The satisfaction of our guests is for sure our priority, so we have a vast offer of services and package tours to comply with your every need !
Detailed Reviews: Reviews order informed by descriptiveness of user-identified themes such as cleanliness, atmosphere, general tips and location information.
---
---
Jan 2017 • Family
Путешествие на Азорские острова с семьей у нас получилось практически внезапно перед самым Новым 2017 годом, прочитав интересные отзывы о красоте этих мест.
Организовать поездку решили сами. При выборе отеля мы ориентировались на Booking. Com.
Поселились мы в отеле Pestana Bahia Praia Nature & Beach Resort на берегу океана, где окна выходили на пляж с прекрасным видом на океан, с большим комфортом и удобствами.
Поселок называется Виллу-ду-Кампу, это недалеко от города Понта-Делгада.
Погода нас с ясными и солнечными днями не порадовала, хотя синоптики обещали 20 градусов тепла и все это время были дожди, а также пасмурная погода.
Но это нас не разочаровало, так как остров Сан-Мигель был просто невероятно прекрасным, нам показалось, что мы находимся на острове где вечная весна.
Мы полностью расслабились и уже с первого дня начали получать удовольствие от отдыха: осмотрели окрестности отеля и поселка, пляж очень большой, но довольно уютный, симпатичный ресторанчик, находящийся рядом с пляжем.
Конечно было очень жаль, что мы не смогли из-за ненастной погоды искупаться в океане.
Но все это было компенсировано нашим пребыванием на острове с поездков в поселок Фурнаш и в другие места острова. Побывали на смотровой площадке с видом на поселок Фурнаш и озеро с таким же названием.
Потом мы отправились в самый большой ботанический сад в Европе, где мы видели черных лебедей, много рыб, гусей, много зелени, деревьев, привезенных с разных уголков мира, разнообразных цветов, пальм, ручейков и конечно искупались в знаменитом натуральном источнике, где температура воды около 38 градусов.
Нагулявшись в парке, мы с удовольствием отправились дальше по южной стороне острова, где мы посмотрели высокую гору, откуда открывался великолепный вид на всю Вила Франку. Довольные и немного уставшие мы вернулись в отель, где этот день был завершен вкусным ужином с рыбкой и прекрасным вином.
На следующий день нашего отдыха, мы посетили
знаменитые озера Сете Сидадеш.
Получили невероятные ощущения. Кратеры вулканов, разноцветные озера, купание в «горячем океане» (это место на острове, где вулкан находится очень близко к поверхности земли и вода во время отливов прогревается за счет горячих камней).
Побывали также еще в одном красивом озере в кратере вулкана – озеро Лагоа ду Фогу. Прогулка заняла около 2 часов, но это того стоило. Свежий воздух, вокруг зелень, горы, речка.
Вернулись с большим багажом впечатлений. А на следующее утро мы уже садились в самолет и обязательно обещали себе еще вернуться на эти необыкновенные острова.
Written April 6, 2017
This review is the subjective opinion of a Tripadvisor member and not of Tripadvisor LLC. Tripadvisor performs checks on reviews.
Ekskurs Azores - Day Tours (Ponta Delgada) - All You Need to Know BEFORE You Go