About
Lake Trasimeno is located in the heart of Italy, which makes it an ideal base for visiting Umbria and Tuscany, as well as providing unspoiled nature and a refuge of birds and fish for outdoor enthusiasts.
Tours & experiences
Explore different ways to experience this place.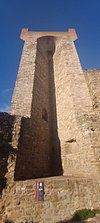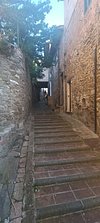 See what travelers are saying
E-biking around the lake was a highlight. Trails are easy, and mostly flat. Some signs are tricky to find.

E-biking around the lake was a highlight. It's about 26 miles but there are some towns along the way for Lunch, cocktails and swimming in one place. Overall, we noticed there is very little swimming in the lake. The water is quite green in areas so perhaps swimming is not the best. As a result, we chose the notes pool instead.

Written August 1, 2023

A beautiful lake with villages and vineyard

We love this lake, the Green Heart of Italy, in the Province of Perugia. We stay in Solomeo and it is a short way here. We came here again for a visit from Orvieto. If you love to take pictures, want to visit the towns, take the Trasimeno Wine Route by bike or car and eat spend a day in this region. The porchetta, olive oil, mushrooms are fabulous.

Written September 24, 2022

Not a wow highlight

Nice to have a drive around the lake but don't expect too much. Some nice villages but that's it. Ferry to one of the isles was obviously not going. Castiglione del Lago is nice to visit as is a walk in Passignanosul Trassimero.

Written June 30, 2022

Beautiful Lake Trasimeno

Lake Trasimeno and the area around it are exceptionally beautiful. The situation in the heart of Umbria/Tuscany and about half way between Florence and Rome with motorway and railway is ideal for anyone wanting to live in central Italy. I found people very friendly - not grubbing around foreigners. he one drawback for me is the lake itself - it is so shallow, which makes the battle against pollution difficult. I had hoped for vibrant lakeside life and swimming, sailing, etc. Instead many foreign residents live pretty isolated lives 10 or more kilometres form the lake up dusty roads and rely on their own pools. Still - a unique and extraordinarily lovely place if this doea not concern you.

Written October 4, 2003

The Beauty of Lago Trasimeno

The Lake Trasimeno area Easily accessible from the residence, Lago Trasimeno is the 4th largest lake in Italy. The lake is clean and safe for swimming, safe for children and very warm during the summer months due to its shallow depth. Fishing for pike, carp and tench, and other species of fish, is a way of life for many locals and a popular tourist activity. The lake is fished commercially and many species of fish can be sampled at the numerous local restaurants surrounding the lake. The Trasimeno climate is warm, with long summers and moderate winters. From May to September, the Lake is warm enough to swim. It has well tended beaches and variety of watersports including sailing, windsurfing and diving and the town of Passignano is the best place to find these. Lago di Trasimeno is favorite holiday destination for tourists and locals; sunbathing on beaches or sailing, kayaking and canoeing. The best beaches for swimming are just below Castiglione, near Tuoro and near the fishing village of Torricella. Isola Polvese, the largely uninhabited island reached by boat from the tourist village of San Feliciano, is one of the best beach areas on Lake Trasimeno. There are regular ferries, out to the 3 islands from Tuoro-sul-Trasimeno to Isola Maggiore (excellent restaurant there). There is a fishing village whose houses date from the 14th century. St. Francis himself slept here in 1211. Horseback riding and 9-hole golf club in Panicale. Thermal spas at Chincano Terme, Sarteano and Montepulciano. There is also an exciting nightlife in all the small towns surrounding Trasimeno throughout the summer months, and is especially popular with Italian Tourists in the month of August. In the small towns and villages surrounding Lake Trasimeno, there are many castles, ruins, and historic churches. Lake Trasimeno has a dark history too. In 217 BC, Carthaginian Hannibal ambushed and massacred the Roman army on the lake's northern shore. One of the bloodiest battles (and worst defeats for the Romans) of the second Punic War. Weekly markets abound throughout the region, with local produce, olive oils, wines, specialty cheeses and meats available. All within easy access of the property. A few of the Local Festivals: -FESTIVAL OF THE TULIP (Castiglione del Lago - April) -ASPARAGUS FESTIVAL (Pietrafita - April) -FISH FESTIVAL (Tuoro - June 29th) -PALIO OF THE BOATS (Passignano - July) -PALIO DEI TERZIERI (Città della Pieve - August) -GRAPE FESTIVAL (Panicale - September) -FESTIVAL OF THE CHESTNUT (Piegaro - October) -FISHERMEN'S FESTIVAL (Magione - December)

Written April 25, 2012

lake trasimeno

when i went to trasimeno it was brilliant. the people were really friendly and most of them spoke a bit of english. there are plenty of icecream parlours and bars to hang out at. the restaurants serve really good food as well.

Written March 15, 2004

Largest lake in the area.

Lake Trasimeno is central to a huge area of Umbria. Many lovely villages and towns can be found around its perimeter. Castiglione del Lago and Passignano being the largest. There are several camp sites and beaches. Two small islands are situated in the centre of the lake and can be reached by a regular, short boat service. It is a magical lake. Shimmering with heat during the summer days and spectacular at sunset. This part of Umbria - the green heart - is breathtakingly beautiful. It has a undulating landscape which is very Tuscan with its rows of Cyprus trees and hillsides dotted with farmhouses but there is a gentleness which makes it far prettier. There are numerous hilltop towns and villages to explore, Castel Rigone, Panicale, Citta di Castello , Assissi, the drives to which take one through beautiful countryside. Food and wine is excellent. It is a quiet area unspoilt by tourists. Not the place for those who want night life or beach bars or plush hotels or have children who require entertaining and chips with everything! I have been coming to this area for 45 years and my children spent many of their summers here. We camped while the children were small on the banks of Trasimeno and they loved it. During the summer months there are festivals just about in every village and town. Some are tiny intimate affairs with dancing in the town square and barbecues others, like in Passignano and Castel Rigone and Citta delle Pieve are huge evens covering several days with mock battles and processions and races. It's a place to explore and relax. An artist and photographer's paradise! You will be sorry to leave!

Written March 8, 2012

Beautiful lake and area

We rented a car and drove around the lake making 5 or 6 stops. It was such a beautiful trip! We drove in the hills and through tiny town along the shore. We walked around in Monte del Lago, Castiliano del Lago, San angelo ect. and they were very charming and the view was wonderful. The only reason we rate it to 4 not 5 stars is that you can't swim in the lake. Unfortunately it was a bit brown...

Written July 26, 2009

Take a Tour

We are staying in Cortona and honestly I don't know why Lake Trasimeno in not featured as something to do from there. It is very close, less than a 30 minute drive to most of the nice areas on the lake. The first time we went there we just visited Castiglione del Lago and then stopped of at a access point / park near Tuoro which I thought was bit tacky. Typical lake kind of facilities. The weather was also a little overcast so I did not come away with a great impression. Castiglione del Lago was quite nice. However we did go back a week later just to get some different air and frankly we were a bit tired of the mountain town scenery and were looking for something different if you know what I mean. The weather was much clearer and what a difference. I don't think I have ever seen lake water take on that blue / turquoise color you get at some ocean beaches but yeah, this lake did. It was really beautiful. We spent a little time in Passignano, walked along the lake front and in to the town. really nice. Then drove on to Monte del Lago and stopped at a Lido area just north of the town and parked. There is a really nice walk along the lake front (mostly shaded) and up into the small village itself. This is a gorgeous little place. No tourist shops, actually not many tourists which was a nice change, awesome views from the top of the town over the lake. We then carried on around the south side of the lake. Through several nice towns and really lovely scenery with lake views and eventually arrived back just south of Castiglione del Lago. An observation I should mention is there are bike paths everywhere around the lake. It would not surprise me if they are 90% of the way around. I am sure bikers are aware of this and know more about them. But nice to see and nice to see folks actually using them. A bike tour around the lake would be fantastic I am sure of it. Anyways, back at Castiglione we stopped at a small beach park area with a bar. The one next to the Lido Caribiniere, sat on some comfortable couches and had a couple of beers overlooking the lake and the sail boats out enjoying the wind. It was really nice. Highly recommend a tour of the lake and small towns whether in a car or by bicycle, especially on a clear sunny day. The air coming off the lake is just that little bit cooler and makes for a breath of fresh air from the mountain scenery. If you can, go during the week as I am sure the locals from the surrounding hillside communities love to go there and the lake gets packed. Really really nice.

Written June 4, 2018

Ferry trips to an Island on Trasimeno; restaurant Oso, walks, churches, frescoes ....

Passignano sul Trasimeno is a great destination in its own right, especially during the late July week long festival di Palio dei barche when a week of music, races on foot, public dining in the streets and fireworks culminates in boat races on the lake... But it's also great as one point to take the boat 20 minutes one of the islands- Maggiore - for short strolls through neglected olives to the frescoed 13th century churches, castle ruins and restaurants which make this an ideal day out if you're in Perugia province in Umbria. Our favourite is restaurant Oso, with tables on the lake and good, reasonably priced fish, meats and wine! Possible to swim too, so great for families, kids or couples. 600 or more people lived here in the 1500's but it dwindles now to a handful in winter, and very few more permanent residents in summer, so quietly atmospheric. 00Boats every hour or so in summer are run by www.umbriamobilita.it

Written July 23, 2014
These reviews are the subjective opinion of Tripadvisor members and not of TripAdvisor LLC. Tripadvisor performs checks on reviews.
Detailed Reviews: Reviews order informed by descriptiveness of user-identified themes such as cleanliness, atmosphere, general tips and location information.
---
---
Is this your Tripadvisor listing?
Own or manage this property? Claim your listing for free to respond to reviews, update your profile and much more.
Claim your listing
Lake Trasimeno - All You Need to Know BEFORE You Go (with Photos)
Frequently Asked Questions about Lake Trasimeno
---
Lake Trasimeno Information
| | |
| --- | --- |
| Excellent Reviews | 708 |
| Very Good Reviews | 575 |
| Lake Trasimeno Photos | 993 |