Bodies of Water • Waterfalls
About
Freey to visit at any time, the Fairy Pools is magical place of outstanding natural beauty at the foot of the Cuillin mountains. The Fairy Pools is becoming increasingly popular so when you visit, please drive carefully on the single track roads, follow the parking enforcement notices and take all your litter away with you. There is a WC at the nearby Glenbrittle Campsite & Cafe along with some great coffee c/o the Cuillin Coffee Co. Thank you and we hope you enjoy your visit! N.B. The Fairy Pools carpark is owned by a separate community organisation called the Minginish Community Hall Association. The operation and maintenance of the Fairy Pools carpark has been leased to OATS and they set the parking charges:
Tours & experiences
Explore different ways to experience this place.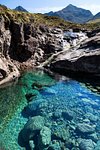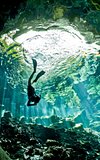 See what travelers are saying
Very magical

We booked Skye this year as soon as we knew the COVID restrictions were lifting as desperate to get out of Edinburgh. Visiting was on our to do list after friends visited in February. It was a good walk to get to from car park The chap managing car park recommended wellies or walking boots and glad he did! The weather was kind to us walking there and exploring but would urge people to go prepared. However the weather changed very quickly and we got drenched on the walk back to the car. Luckily we had a change of clothes and towels. There is a new car park in construction here with a building with toilets (not open yet) and it cost £5 to park. You have to pay for so little on Skye and the majority the must see and do things are outside so we didn't mind paying. The locals have clearly had enough of tourist abandoning cars on single track roads making emergency services and essential travel hard so this has to happen.

Written August 2, 2020

Stunning, simply stunning!

Visited with my parents who were up for a visit and it was such a beautiful, clear, and cold day, and wonderfully quiet; it is February after all. There is a new car park fee which is going towards facilities being built, so I have no issue paying. The walk down was wonderful, the ground is usually quite soft, please stick to the paths as much as possible to reduce erosion. Good boots are a must! It's a good path mostly, but as I say the soft ground is sometimes muddy and you need to take care. I wore my wellies, and that meant there were no issues for me at the stepping stone sections, as I could walk through the streams. I recommend a visit, it's stunning, sitting at the foot of the Cuillin Hills, and on a quiet day, so beautiful and peaceful.

Written February 13, 2020

Second Visit

This was our second visit to the Fairy Pools although this time in very different weather. It was very windy when we started the walk and later we had horizontal rain on the walk back to the car which soaked us. There is a new and very large car park which costs £5 and there is a building being erected which I assume will be toilets and/or a shop. The river you need to cross at the bottom of the hill was flowing quite high so definitely needed waterproof boots/shoes to get across. Some parts of the walk were also quite boggy. The snow on the mountains added to the landscape but the weather spoiled the experience. The short uphill walk back to the car park is quite strenuous.

Written March 18, 2020

Lovely but would avoid in peak times

No signage to the pools but we managed to find them okay. It was raining and hailing quite badly but did not put us off. Not a large car park but managed to park okay for a charge of £5 - can imagine this is a nightmare in peak season but they are in the process of building a new car park. Straight forward walk and you cannot get lost. You do have to cross a few rivers but no problem for us as we had walking boots on but was amusing to watch people try and cross in 'normal shoes' trying to not get their feet wet! We walked to the top and then the 'normal' tourists tend to stop here and walk back especially if it rains. We carried out and was then blessed with only a few people waking and it was lovely and peaceful. If you don't mind lots of people doing the same thing then you are fine as everyone congregates to take the same pictures. We would not visit in Peak times as the car park, number of people and single track roads would be horrendous.

Written February 29, 2020

Ok but overrated

It's a very nice walk/easy hike with some very pretty water features but it's very busy and not the most interesting place. The further you go, the less people there are, most of the people there are tourists and quite a lot of people aren't even trying to be socially distanced. There are some stepping stones which some people are afraid to cross causing a large queue but for the amount of people that go there I think they could make a bridge or an easier way to cross. Parking is £5 which isn't that bad for what you get so overall quite nice for the price, not the best for kids as it is quite a long walk, I probably wouldn't recommend to a friend and it is a do once but not again type of place

Written July 26, 2020

Great Nature's Wonders Worth Seeing!

These pools are very good to see, the walk there is okay but a bit of two fiddly little river crossings to do! Avoid the muddy part and stay on the main trail to the pools. There is parking available and secure at only £5 and this is used to help develop the place for better tourist use. Watch out if you have a dog, it will be very dirty and not a very smooth path for dog walking you need to have it controlled with a belt as there is a risk of slipping especially when crossing the first river. You need nice water proof walking shoes, I wouldn't recommend it for 10 year olds and below! Take a rain jacket and enjoy it. There is plenty of passing places as you drive to the car park, keep at least between 20 -35 MPH for your safety and that of others while driving there. It's a very busy site better to go early in the morning about 8:30 -9am.

Written September 13, 2020

Positives and Negatives of the fairy pools! 9/10 experience

I honestly had the best time here! The road to get to the Fairy Pools was a single track but has more than plenty of passing places. Granted and following on from bad reviews, it does get busy pretty quick. We went on a Saturday morning and arrived at approx 10:30am to which is was already pretty busy, however we only had to park half way down the car park. The car park is £5 to stay for as long as you want, although this seems pricey, they confirm that all the money goes back into the conservation of the place, the leaflet they hand you goes into more detail on this (very lovely leaflet!!) Don't get me wrong, the walk/hike up to the fairy pools isn't easy and is about 30-40 mins but definitely can be done by inexperienced walkers! Hiking shoes probably better as loose rocks but could be done in trainers no problem. The views were INCREDIBLE, we went on an overcast day and it was still insane! The water was unbelievably clear and I really understand why people see the place as magical. I would definitely take swimming stuff and water shoes if you have the chance as, although the water is FREEZING, I got used to it after about 10 minutes and had the best time canyoning up the water falls!! Such an amazing experience and one that has fuelled me to find more places similar to do it again ☺️ As always, the weather in Scotland is so unpredictable so be ready for everything and beware, the rocks in the water can be VERY slippy! (I fell over and hurt myself but even this didn't dampen my experience.

Written August 10, 2021

Gorgeous spot!

For me this was one of the most beautiful spots in our entire trip. There are ongoing efforts I believe by the locals to provide better facilities there. However, currently there is authorised parking which costs £5. From there the pools are about 15 mins walk (really depends on fast you walk!). You need to go over some stepping stones in the stream to get to the pools and when we went the water levels were quite high. We were ankle deep in water when we stepped on the stones so I would recommend wearing sturdy water proof footwear just incase! Like most of Isle of Skye it's a bit of work to get there but the view is definitely worth it!

Written January 11, 2020

Great views, not great crowds

The five stars is for the fantastic view of the Cuillins, the pools are pretty good but nothing magical. If you hate midges, obviously don't go in summer. If you hate watching inexperienced tourists slip on mud, take precarious selfies and squeal at walking through a tiny river crossing, go at sunrise or sunset. We watched a beautiful sunset after everyone else had cleared off after their five minute walk. If you don't want to pay a measly £5 to park and contribute to up keeping the poor ecosystem you are trampling over, give it a miss and head back to Edinburgh.

Written October 2, 2020

Treacherous when raining

We visited on 2nd October am, it had been raining hard but we were well equipped with all weather gear and walking boots. The car park attendant was very nice and friendly, we paid the £5 car park fee and off we set in the pouring rain. It was muddy and slippery but was fine until we got to the stream, it was treacherous! The water had risen due to the rain the water was high and gushing down over the stepping stones/rocks. The car park attendant didn't tell us this when we set off! A few young people got very wet crossing, one lady slipped on the rocks and nearly fell in, her boots were full of water. The rocks were slippery as the water was actually covering them, it was so dangerous. We decided not to cross, that's the last thing we needed on holiday is a booking leg and wet footwear. We were very disappointed not to see the pools and very angry that the car park attendant didn't even mention these conditions especially when you are paying £5, what a ripoff.

Written October 2, 2020
These reviews are the subjective opinion of Tripadvisor members and not of TripAdvisor LLC. Tripadvisor performs checks on reviews.
Detailed Reviews: Reviews order informed by descriptiveness of user-identified themes such as cleanliness, atmosphere, general tips and location information.
---
---
Is this your Tripadvisor listing?
Own or manage this property? Claim your listing for free to respond to reviews, update your profile and much more.
Claim your listing
Fairy Pools - All You Need to Know BEFORE You Go (with Photos)
Frequently Asked Questions about Fairy Pools
---
Fairy Pools Information
| | |
| --- | --- |
| Excellent Reviews | 1,699 |
| Very Good Reviews | 729 |
| Fairy Pools Photos | 3,296 |