The ultimate side trip: Las Vegas to the Grand Canyon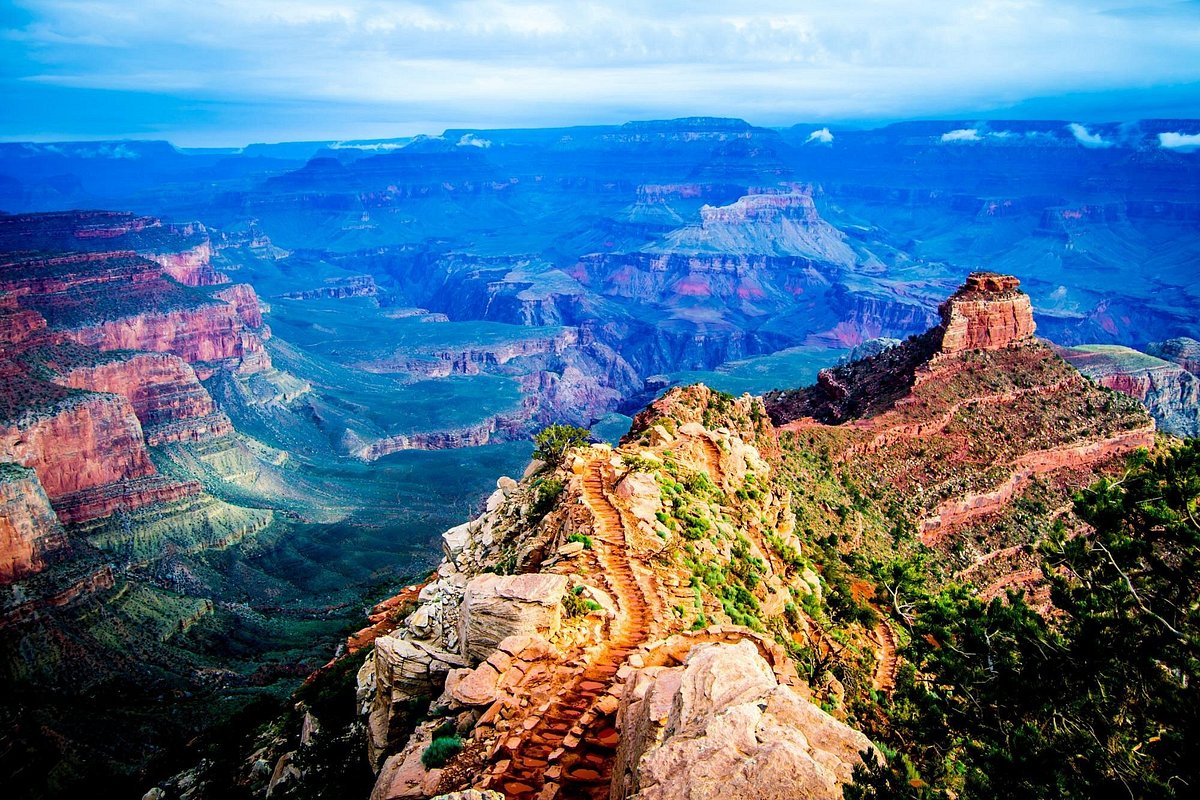 By Avital Andrews

Jun 3, 2021 • 3 minutes read
If you've traveled far to get to Las Vegas, it'd be a shame to get this close to the Grand Canyon only to miss it entirely. It is, after all, one of the world's greatest natural wonders. And it makes a fantastic flipside to all that neon-lit manmade glory that you'll have just taken in. Here are eight fabulous modes of transit for adventure-minded travelers to move between Las Vegas and the Grand Canyon.
Take a Helicopter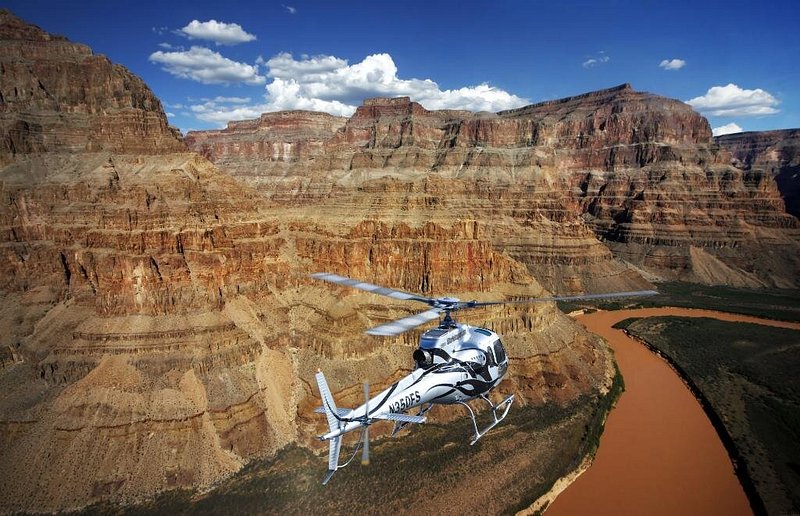 Helicopter rides from Las Vegas to the Grand Canyon are more accessible—and more exhilarating—than you may think. Helicopter tour companies departing from Las Vegas often include the Grand Canyon on their list of offerings. 5 Star Las Vegas Helicopter Tours offers a variety of Las Vegas to Grand Canyon tours, and earns high marks for its informative commentary and expert pilots.
Ride the Rapids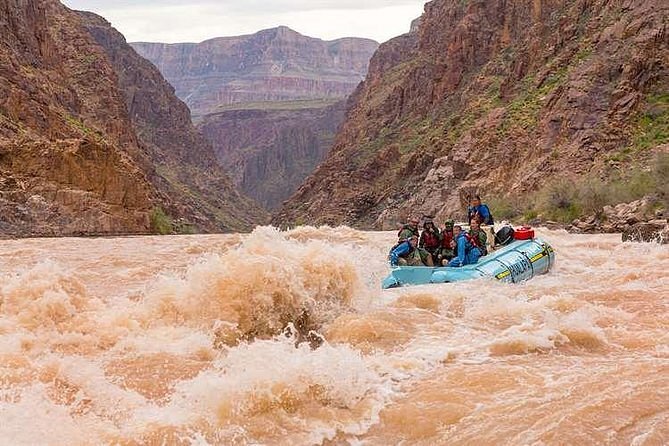 Yes, you can wake up in Vegas, be on a raft in the Colorado River by afternoon, and be back in Vegas by 8pm. But to take the adventure-filled Grand Canyon White Water Rafting Trip from Las Vegas, you have to be up for a 4am pickup, a long day, and a tab upward of $600 per person. In exchange, you get a van pickup from your Las Vegas hotel, transit along Route 66, the services of a native Hualapai guide, lunch, and a 57-mile water ride over class 3 to 6 rapids aboard a motorized raft.
Do It All in a Day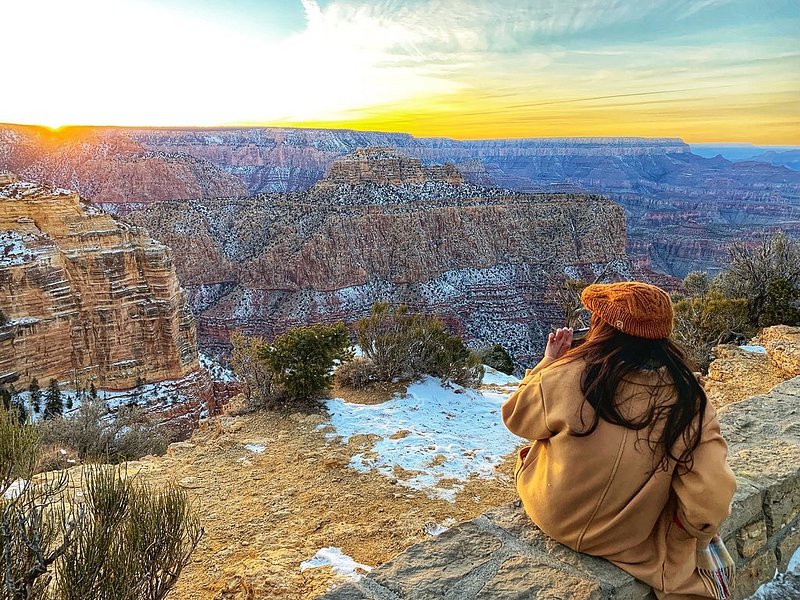 MaxTour offers an excellent day trip from Las Vegas to the Grand Canyon. Since the Grand Canyon's West Rim is just a two-hour drive from Las Vegas, you get plenty of time to see the sights during this efficient small-group tour. After you get picked up at your Las Vegas hotel (and given breakfast too), you stop at the famous, Googie-style "Welcome to Las Vegas" sign and the neon-colored, Instagram-famous Seven Magic Mountains. Then it's time for a walking tour atop massive Hoover Dam and its Lake Mead reservoir, and into a forest of Joshua trees. Unbelievably, you'll still have three-and-a-half hours to gawk at the Grand Canyon before heading back to your Las Vegas hotel.
Board a Cruise
Speaking of Lake Mead—which happens to be America's largest reservoir—you can stop on your way from Las Vegas to the Grand Canyon for a champagne brunch, a midday tour, or an evening dinner cruise, all of which provide a closeup look at the Hoover Dam. You'll do this aboard the three-level Desert Princess, a Mississippi-style paddlewheeler operated by Aramark's Lake Mead Cruises. Get closer to the water with a kayak tour from Blazin' Paddles.
Buy a Train Ticket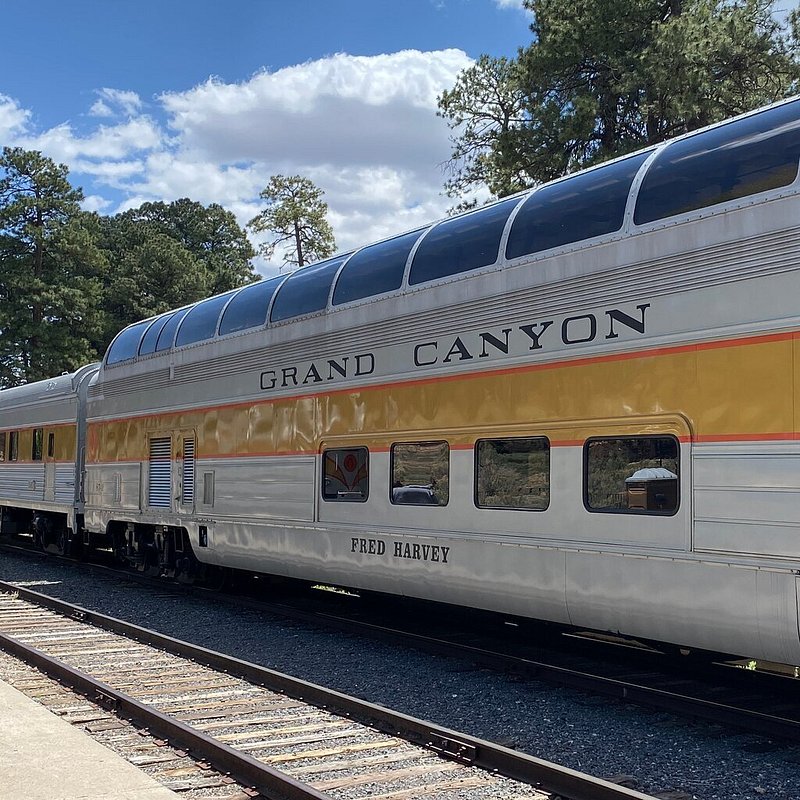 In Williams, Arizona, a three-and-a-half-hour drive from Las Vegas, board the Grand Canyon Railway, which has been taking passengers to the Grand Canyon's South Rim pretty much every day since 1901. Along Route 66, railcars dating back to the 1930s (including luxury observation dome cars) depart at 9:30am and return at 5:45pm, allowing for a three-and-a-half-hour layover at the South Rim. For true locomotive fans, the Railway runs steam engines on the first Saturday of every month from May through September.
Rent a Vehicle
Rent a car (or take your own, if it's with you) and drive it from Las Vegas to the Grand Canyon's South Rim. Time your trip so that you arrive for sunset over the canyon. Then stay overnight in Williams and reenter the park to explore as soon as it opens. Drive back to Las Vegas from the Grand Canyon in the afternoon to be back in time for dinner.
But how far is it from Las Vegas to the Grand Canyon? Depending on which rim you're aiming for (the West Rim is closest and the South Rim is farthest) and how many stops you make along the way, plan for anywhere between a two-and-a-half and four-and-a-half hour drive.
Get on Public Transit
You can get to the Grand Canyon from Las Vegas by bus: Take the five-hour Greyhound ride out of Las Vegas to Flagstaff. From there, board the shuttle bus directly into the Grand Canyon. Or take another bus (or an Uber or Lyft) from Flagstaff to Williams to take the Grand Canyon Railway into the park.
Go On a Hike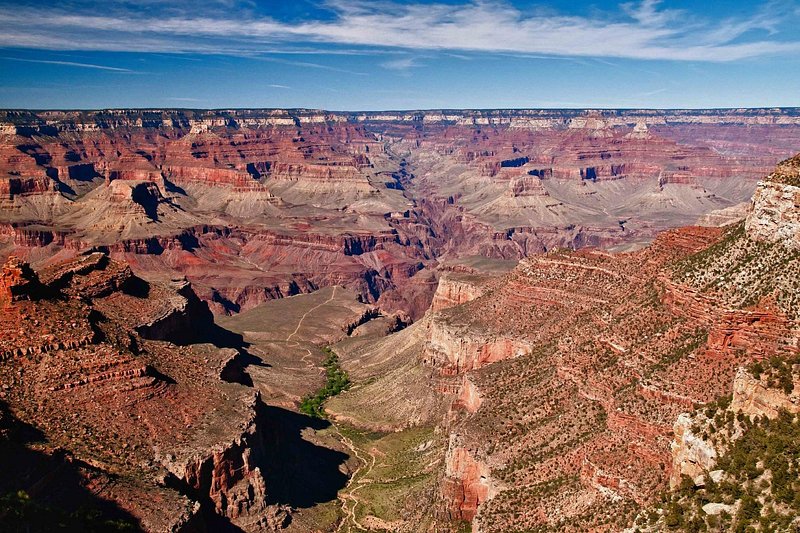 On your way from Las Vegas to the Grand Canyon are some seriously worthwhile hiking trails. In Boulder City, for example, 30 minutes east of Las Vegas, the Historic Railroad Hiking Trail follows an old rail bed through five historic railroad tunnels toward Hoover Dam.
Once you get to the national park's south entrance, seek out the milelong Shoshone Point Trail, which is uncrowded and provides one of the best views of the canyon. Alternatively, hike the Rim Trail for classic views, or take the off-the-beaten-path Hermit Trail to see fossilized reptile tracks, springs, and cobblestone paths.