12 incredible hikes for the hiking-obsessed family

By Catherine Parker

Oct 8, 2021 • 7 minutes read
I was a diehard solo hiker B.K. (before kids). Then one bouncy baby arrived, then another, then another—and they bounced me out of my solo travel world. My alone time might have been long gone, but being a mom wasn't going to stop me from exploring America on foot. I swapped out the fanny pack and two-seater for a stocked SUV and jumbo backpack, and hit the trails with my new brood.
With lots of little legs to contend with, our first walks were short (and often migraine-inducing!), but I learned important life lessons. My kids didn't care how far we went–what they loved was the sense of discovery. We checked out the wildflowers and studied animal tracks. We floated leaves and twigs down streams and skipped rocks across ponds. I would've missed all these things during my pre-fam hiking days–back then, I was all about mileage and getting to the end-of-the-trail sign.
As my kids, and their stamina, grew, we dove into more challenging trails: surveying trail maps, developing climbing routes, and packing plenty of snacks for the journey. My boys always wanted to see wildlife, while my daughter would risk a slip on a muddy trail for a view of a waterfall, just like her mom. We found a way to meet everyone's needs—and we've done that for years, one step at a time, from Maine to Hawaii.
So whether you're looking to up your hiking game or just getting started, there's a trek out there for you and your fam. These 12 stand out for their eye-popping natural beauty, relative ease, and zero WiFi. Because really, who couldn't use some old-school QT with their crew?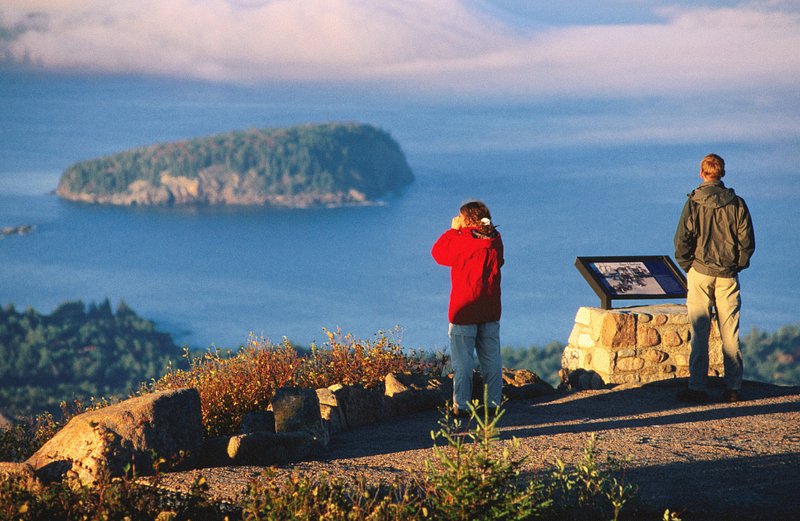 In the East Coast, Maine's Acadia Park has been my family's go-to hiking destination for years. With waves crashing against a rocky shore and towering mountain peaks, the area's natural beauty is mind-blowing. The park has just over 130 trails to tackle, but the 1.8-mile Great Head Trail Loop is tops. Along with expansive Atlantic Ocean views, the trek leads you through shaded forest and past the ruins of an early-1900s tea house. If the rocky outcroppings are too intense for the little ones in your group, take the gentle incline through the trees. When you can barely feel your legs anymore, nearby Sand Beach is the place to kick back for a picnic.
In my family, a name can be enough to pique our interest. That was the case with Sleeping Beauty trail in the Adirondacks. If your clan is ready to summit a mountain, this is the spot to do it. The peaks here are lower than in other places in the East Coast and out West, where they can reach up to 14,000 feet (too high for my three). Located minutes from the resort town of Lake George, Sleeping Beauty tops out at 4,907 feet. From the parking area, it's a 1.8-mile, one-way hike to the summit that ascends just over 1,000 feet, which is doable with school-aged kids. Go in October or November, when the maples, aspens, birch, and ash trees come alive with fall colors.
It's no secret: Utah's Mighty 5 are a must for the hiking obsessed. Zion and Arches get most of the glory, but the number of visitors often outshine the wildlife. So we drove up the road to Bryce for another majestic landscape with fewer crowds and cooler temps. The various trailheads at Bryce turn off the main Rim Trail, so families can pick and choose their hiking adventure.
For those with young ones, the Sunset Point to Sunrise Point trail is the way to go: It's a one-mile paved trek that passes tall, red-rock limestone walls and overlooks the Bryce Canyon Amphitheater. If you want to take your adventure up a notch, you can't go wrong with these two trails: the nearly two-mile Queen's Garden, which descends into the canyon; and the three-mile Navajo Loop, which passes Thor's Hammer and Two Bridges.
When you're in the sweltering Sunshine State, it's hard not to follow a hike with a refreshing swim (at least that's how we feel). A 30-mile drive north from Orlando takes you to Rock Spring, a natural watering hole bordered by palm trees and ferns. You'll be transported to what feels more like a tropical oasis than a Florida park.
The low-key, 0.9-mile trail circles the swimming area and there's a suspension bridge that the little ones will love. Bring your swimsuits—the water at Rocks Springs is crystal clear and is edged by large rocks that are perfect for sun lounging.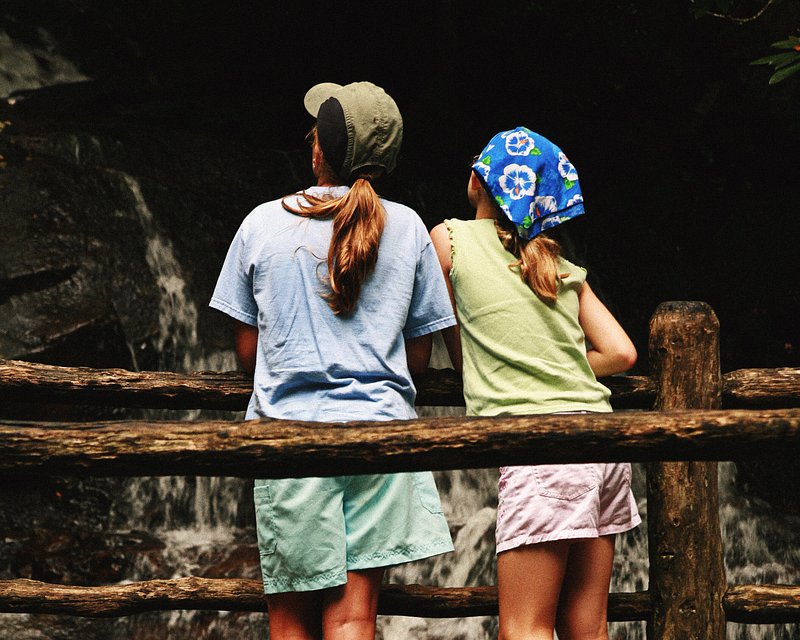 Here's a universal truth: Everyone loves a waterfall. So trekking with the fam through the Great Smoky Mountains to a gorgeous rush of water is a no-brainer. The Laurel Falls Trail is a 2.6-mile paved, round-trip hike on the Tennessee side of the park, not far from Gatlinburg. During the trek, you'll see the namesake evergreen shrub, the laurel, and pass by yellow birch, maple, scarlet oak, and pine trees until you reach Laurel Falls. The falls are spectacular and cascade down 80 feet over several rock ledges. Heads-up: The hike is gentle enough to push a jogging stroller but you'll want to set out early. The area gets packed.
The views at the top of Summit Trail are well worth the 1.3-mile climb up the pink granite mountain. At the end, you'll be rewarded with 360-degree views of Texas Hill Country and rainwater pools teeming with fairy shrimp. My school-aged kids tackled the moderate incline without stopping (I can't say the same) even though the route has no defined switchbacks. The area has restrooms and a place to picnic but no concession stand, so make sure to bring snacks and water. Timed entry reservations are required.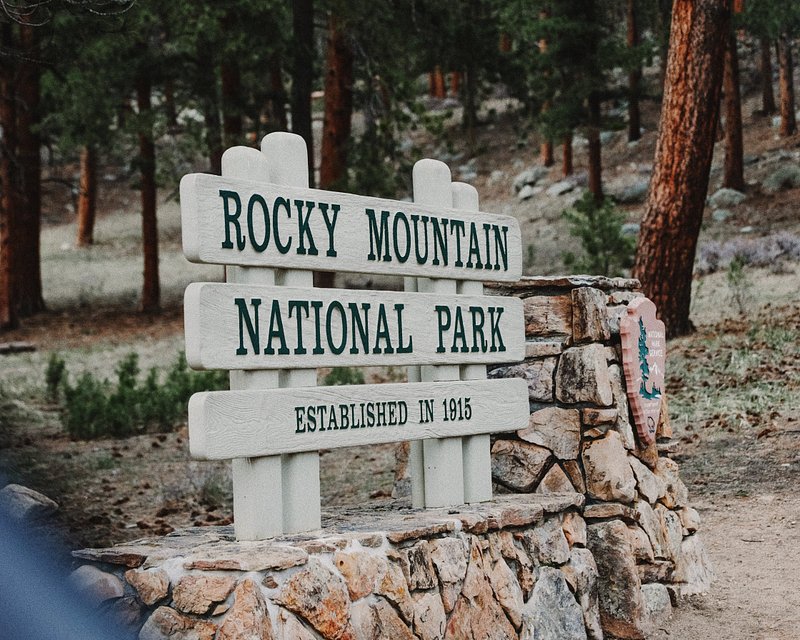 There's always a breeze at Colorado's Rocky Mountain National Park, even in the height of summer (which is highly appreciated by my clan). We always do Lily Lake Loop, a relatively level 0.8-mile trail that's doable with a jogging stroller. The older kids can skip rocks while walking along the various boardwalks and paved gravel that border the lake. There's great fishing here, too, so bring your poles to scout for the popular greenback cutthroat trout. For me, the Rocky Mountain scenery steals the show with its fir tree covered slopes and granite peaks dotted with wildflowers.
Less than 50 miles south from Chicago's Magnificent Mile is one of the newest U.S. national parks, Indiana Dunes. With hiking, biking and beach-going available, the park offers the best of both worlds: heart-pumping activity and some R&R.
The dune succession trail is a 0.9-mile hike with 270 stairs–yes, it sounds daunting but the stairs are wide and kid-friendly and there's a beach on the other side to motivate the team. Along the trail, signage teaches you all about "Diana of the Dunes," an early conservationist from the area. Make sure to carry backpack beach chairs and plenty of sunscreen—the waters of Lake Michigan are so clear and blue, your kids may beg to stay for hours (mine did).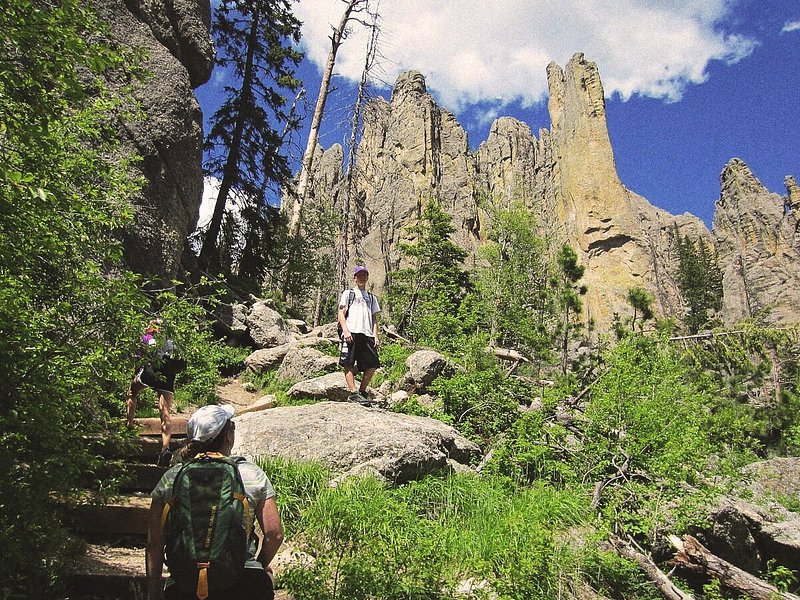 Equal parts wildlife destination and rock climber's dream, Custer State Park is in the famed Black Hills of South Dakota. It's an under-the-radar family getaway that also happens to be former president Calvin Coolidge's summer escape. We were blown away the first time we visited, and we've been back many times since.
At the northwest section of the park, there's a great 1.6-mile in-and-out trail with some bouldering that the kids can get into. We walked past ponderosa pine, spruce, and quaking aspen while marveling at the sky-high granite formations, which inspired the sculptor Gutzon Borglum to create Mount Rushmore. Keep an eye out for the cute mountain goats who frequently stand on the ledges. Warning: There are no restrooms in the area so stop for a bathroom break at Sylvan Lake, a couple of miles away by car.
With wildflower beds, a babbling brook, and tons of boardwalks to cross, the 1.3-mile Tahoe Meadows Loop is my family's favorite in the region. It's set in a valley between peaks, so the hike is relatively flat and leashed dogs are even welcome. If you're looking for something more challenging, the loop connects with the Tahoe Rim Trail (TRT), a 170-mile trek that rings the lake. The area's best-selling asset: You can go there during summer, fall, and winter (and the restrooms are open year-round, which is not always guaranteed!). During the snowy months, bring your own gear for snow-shoeing and sledding.
Everything is lush and green at Hoh Rainforest—what else would you expect in a land with 12 feet of annual rain?
Start your hiking adventure at the Hoh Rain Forest Visitor Center to learn about the North American temperate rain forest that runs from California to Alaska. After taking in the giant spruce trees dripping in moss—we felt like hobbits in proportion—make your way along the 0.8-mile Hall of Mosses Trail to spot nurse logs (downed trees that foster new growth). If the hike is too laid back for your group, there are two others worth checking out: the two-mile Spruce Nature Trail and the 35-mile Hoh River Trail that runs all the way to Blue Glacier. Keep your eyes peeled for animals like Roosevelt Elk and banana slugs.
The trail to Manoa Falls is like walking through a movie set of the great outdoors—it's a 1.6-mile in-and-out hike through a shady, mossy, drippy rainforest with towering versions of your barely-alive houseplants. It's no wonder Jurassic Park, Lost, and throwback fave Hawaii Five-O were filmed in the area. The trail opens up to a jaw-dropping 150-foot waterfall that sweeps down a black lava rock face, which is easily accessible for young kids and teens. Tip: Manoa Falls is muddy and slick so it's a no-go for strollers. My kids trekked in swimsuits and hiking sandals and then found a hose in the parking lot to wash off the mud.