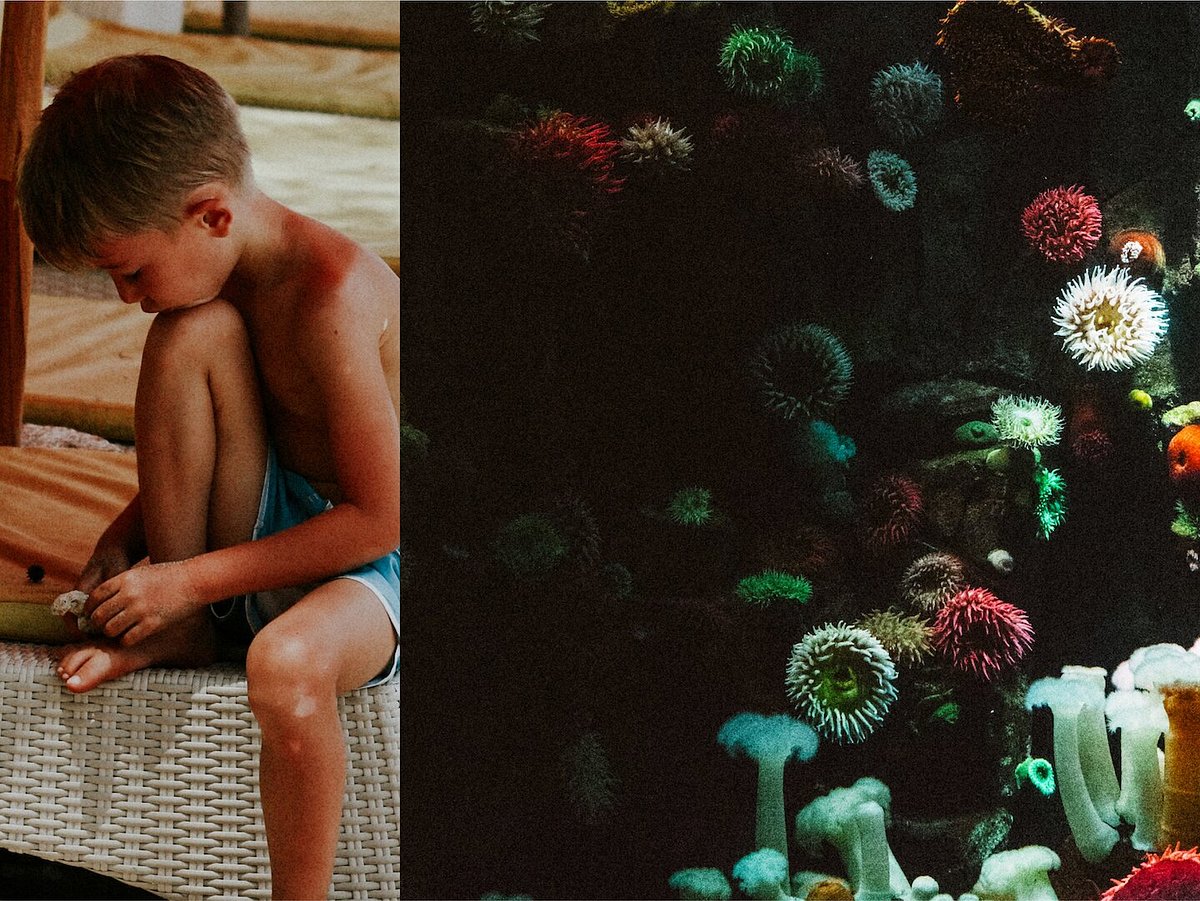 How To Be a Responsible Traveler: The 6 Most Impactful Decisions You Can Make
By Jamie Moore

Apr 5, 2021 • 5 minutes read
As tourism ramps up for its post-pandemic reboot, the globe braces for travelers unleashed from a year or more of pent-up cabin fever. Wondering how you can get back to exploring while protecting and respecting your destination? We got advice from five travel sustainability experts around the world, from Spain to Papua New Guinea. Here's what they say are the most impactful decisions you can make now to help sustain destinations and travel for generations to come.
1. Choose wisely when and where to travel
One of the biggest ways travelers can make a difference is choosing when and where they travel, says Jeremy Sampson, CEO of the UK-based Travel Foundation.
"Avoid super-peak times, stay for longer, and choose a destination that is known for its sustainability credentials," says Sampson. He recommends places named on the Top 100 Destinations list by the non-profit foundation Green Destinations. This foundation, and others like the Global Sustainable Tourism Council, set standards and certify destinations as sustainable, giving travelers a reliable source to determine whether a place is fully committed and behaving responsibly.
If cruising is your thing, consider changing your approach to lessen your impact. "When 6,000 passengers come ashore on a tiny island, it has a big effect on traffic congestion and overcrowding beaches and sites," says Paloma Zapata, CEO of Sustainable Travel International. "Water pollution is also an issue with many cruise ships. If you can afford it, instead of doing five megaship cruises, go for the once-in-a-lifetime cruise on a smaller ship.
2. Pick travel companies that demonstrate sustainable practices
How can you tell if a hotel's 'eco' boasts are legit? Make sure it has a sustainability policy and walks the talk, says Zapata.
Before booking, do background research to see how your accommodation manages its environmental footprint. The same applies to tour operators. "Use travel companies that have demonstrated their sustainable practices across all three areas: cultural heritage, ecological and economic," says author and sustainable tourism consultant Dr. Anna Spenceley, based in Papua New Guinea. "This includes those that have a certification label from a program that has standards recognized by the Global Sustainable Tourism Council."
Dr. Spenceley also recommends checking out the new non-profit Travalyst, where she serves as an independent advisory committee expert. The organization – founded by the Duke of Sussex together with Travalyst's partners--Tripadvisor, Booking.com, Skyscanner, Trip.com and Visa--are on a shared mission to make sustainable travel the norm by championing best practices that give back to local communities and protect the environment.
3. Make your transportation count
Air travel is significantly gas-intensive, so fly nonstop direct instead of on connecting flights. Try not to fly when traveling short distances; the amount of greenhouse gas per mile or kilometer is particularly high.
"I would urge people to think twice before flying," says Gideon Forman, climate change and transportation policy analyst with the David Suzuki Foundation in Canada. "We're in a climate crisis. If it's non-essential travel like a vacation, ask yourself, is there another way I can travel? Can I take a train or bus or electric car?"
When you can't opt for eco-friendly transportation and need to fly, offset the carbon emissions from your flights to mitigate your carbon footprint, says Gregory Miller, executive director of the Washington, D.C.-based Center for Responsible Travel (CREST) and a co-founder of the Future of Tourism Coalition.
The carbon footprint calculator on Cool Effect helps you determine your emissions and select a project in your destination you'd like to support with your offset purchase. Miller suggests choosing a Gold Standard Certified project, which uses UN protocols and the Sustainable Development Goals.
4. Be culturally sensitive
When you slow down and stay awhile you'll develop a connection with the place and its people. Rushing to hit the Top 10 landmarks (and crowds) only devalues your experience and the destination, reducing a culture to a commodity, says Zapata. Instead, celebrate the culture.
"It's a beautiful thing to relate to other cultures," says Zapata. "You can really appreciate the similarities and differences. Go out and buy from the street vendor instead of McDonald's. Try the local food and talk to the local people."
Learning the local language for phrases and words like hello, please and thank you can go a long way in showing and receiving respect. Gregory Miller also suggests these good manners that work for any culture: Ask for permission before entering sacred places, homes, and private land. Also, get permission before taking photos of individuals.
Before your trip, read about the local customs and consider packing a scarf.
"Respect local customs such as covering up away from the beach and especially in towns, shops and religious places," advises Dr. Spenceley in her recent book, The Responsible Tourist. "You'll find you get stared at a lot less and treated more respectfully by locals."
5. Be responsible with buying and giving
You may have already adopted the practice of supporting local business, hiring local guides and buying from local shops. But equally important are the things to avoid when you're buying and giving while traveling abroad.
"Don't buy souvenirs made from shells, turtle shell, coral, or any other wildlife - you'll be contributing to their exploitation and some of it will be illegal to bring home," says Dr. Spenceley.
It can be tempting to give cash to children who are begging in the touristy areas of your destination, but Miller, the executive director of CREST, advises travelers to resist the urge.
"Think twice about giving money to children," he says. "This can perpetuate a cycle in which children are sent to beg rather than school. Instead, donate to organizations that support local youth and their families."
Miller also recommends supporting Pack for a Purpose. It lists supplies needed by community projects in your destination. You bring the supplies you want to donate and drop them off with a partner hotel that delivers them to the project.
6. Be environmentally conscious
Sustainability experts applaud the same eco principles whether at home or abroad: Reduce, reuse, recycle, and in nature leave no trace, stay on designated trails, and keep your distance from wildlife.
Many travelers are familiar with initiatives to protect the ocean such as bans on plastic straws, but environmentally safe beauty products like lesser-known reef-safe sunscreen aren't talked about enough, says Zapata.
"Commercial non-biodegradable sunscreens are really damaging to reefs," she says. "There are new destinations that are banning them but not all of them, so buy them before you travel."
What about traveling to protected ecological areas? Does it do more harm than good?
Zapata says many protected areas rely on visitors. Wildlife tourism and protected area tourism support both local jobs and biodiversity conservation.
"When these protected areas experienced a lack of visitors during the pandemic they were really exposed not only with the loss of income but also with an increase in poaching," says Zapata. "So go and enjoy nature, respect the communities and the wildlife and the way of life.