5 soaking pools in Colorado to stave off the winter chill
From hot springs overlooking the Colorado River to hops-filled baths in Denver.

By Adam H. Graham

Feb 22, 2023 • 3 minutes read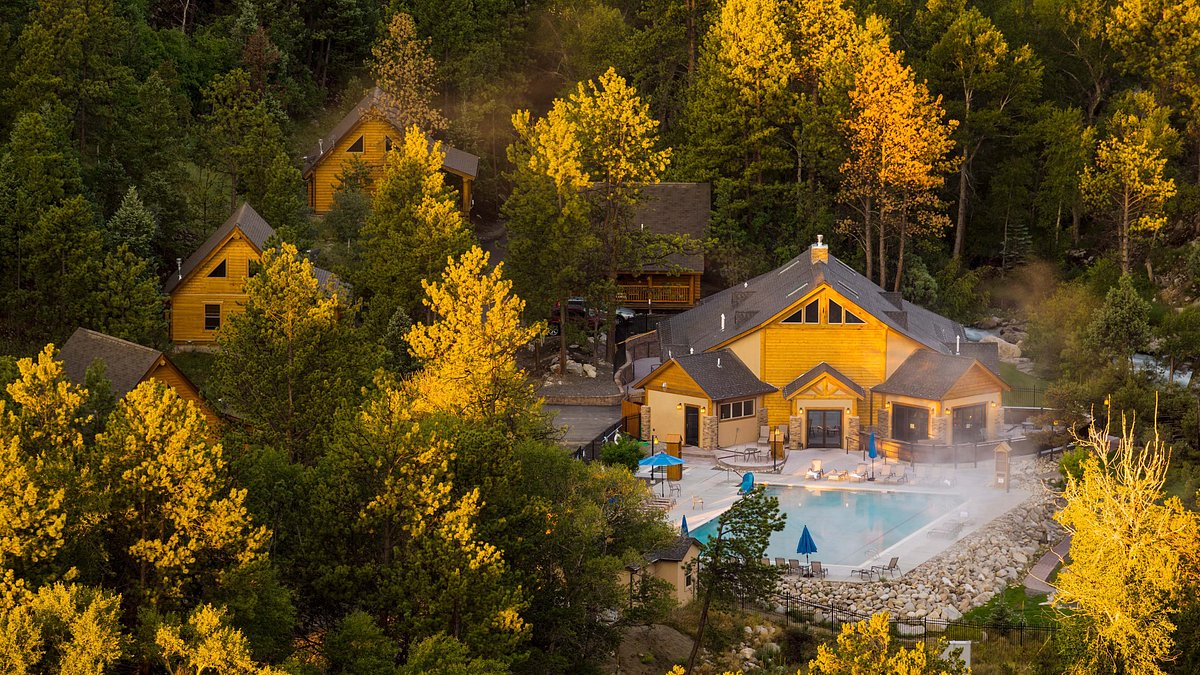 It's 9 a.m. on a bone-cold December morning in Colorado. Surrounding me are bluebird skies and snow-capped peaks so picturesque they look like they were lifted straight from a Coors Light bottle. I'm on Mount Princeton, a prominent butte in the Collegiate Peaks of the Sawatch Range. I'm not on skis or a snowboard; I'm not even wearing a jacket or boots. Instead, I'm waist-deep in a naturally heated, 100-degree pool—one of many at Mount Princeton Hot Springs Resort—and I'm halfway through my aqua aerobics class.
My class of 30- to 50-somethings laughs at our clumsy attempts to work out in the water while upbeat '80s music plays. Our coach, a comedian, takes our pace in stride, understanding both the sheer silliness and the genuine benefit of what we're doing. As we reach the end of our session, he cranks up the music and John Denver's "Rocky Mountain High" blasts into the Americana wilderness. It doesn't get more Colorado than this.
If my experience proves anything, it's that skiing is not the only way to have fun outdoors in the Colorado winter. The state boasts several natural and human-made hot baths, including the ones I experienced at Mount Princeton, that offer a great alternative to hitting the slopes. We've rounded up our favorites below, from a lesser-known nudist retreat and a family-friendly soak to wheelchair-accessible baths and hot tubs filled with barley, hops, and CBD bath bombs.
The Beer Spa, Denver
Opened in 2021 in Denver's Five Points neighborhood, the Beer Spa comes courtesy of a French-American couple who wanted to bring European-style spa culture to their adopted city. Private rooms feature cedar hydrotherapy hot tubs filled with a carefully crafted blend of hops, barley, herbs, and water that's both unfermented and yeast free. Throw in a CBD bath bomb for even further relaxation, then hit the infrared sauna or the zero-gravity massage chairs. There's even a full tap room on site with craft beer and hard kombucha, as well as charcuterie plates, teas, and coffee to enjoy during your 90-minute soak.
Iron Mountain Hot Springs and Glenwood Hot Springs Pool, Glenwood Springs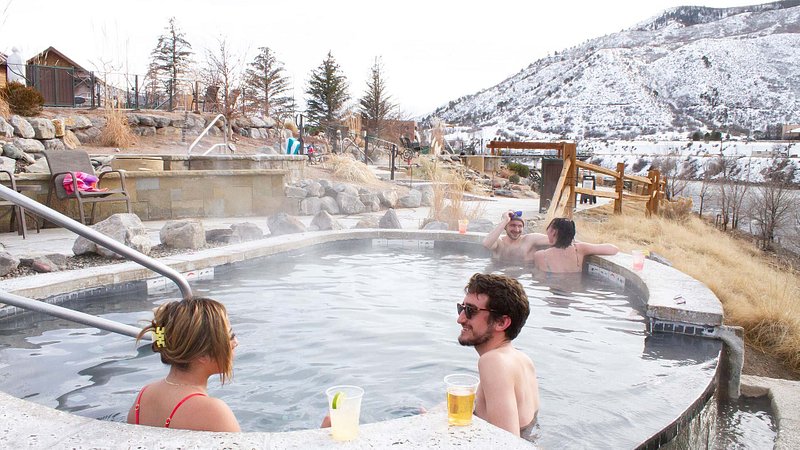 West of Denver in Glenwood Springs lies Iron Mountain Hot Springs, a series of 17 sparkling pools set along a sunny bank of the Colorado River. Fed by the surrounding springs, each pool is a different size and temperature, and four are wheelchair-accessible with a mix of gradual ramp entries, grab bars, and transfer walls. (An aquatic wheelchair is available on-site, too.) The facility also includes a cocktail bar, an adults-only area with 10 reflexology pools, and a family pool, where parents can relax in an elevated whirlpool while watching over their kids.
If you really want to spread out, head to Glenwood Hot Springs Pool. The world's largest thermal pool, it clocks in at 405 feet long and 100 feet wide and holds over one million gallons of 90-degree water, packed with at least 15 healing minerals (including boron, calcium, chloride, sodium, sulfate, and lithium).
Orvis Hot Springs, Ridgway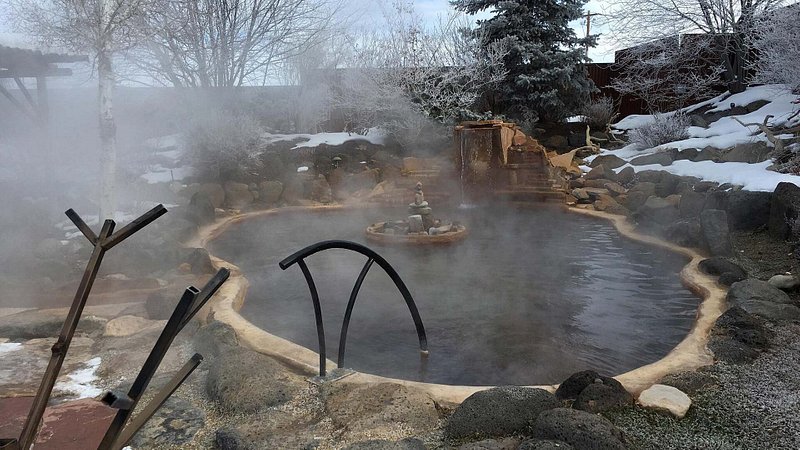 Those who want to soak au naturel will love Orvis Hot Springs, home to 10 clothing-optional pools filled with natural lithium water. The pools sit at the foot of 14,150-foot-high Mount Sneffels in Colorado's central Western Slope and are heated to temperatures ranging from 65 to 112 degrees. Guests here also have access to massages and watsu (a form of aquatic body therapy) in an adjacent tent, and a 400-foot-long pond with a pebbled bottom for relieving aching feet. If you're not ready to leave at the end of the day, book a campsite or a room in the lodge and spend all evening soaking—overnight guests get 24-hour access to the pools.
The Springs Resort, Pagosa Springs
In the town of Pagosa Springs, surrounded by the arid San Juan Mountains, you'll find The Springs Resort, with over 40 mineral-rich hot baths (including the world's deepest geothermal spring) that were discovered hundreds of years ago by the Southern Ute Indian Tribe. Unwind here after a day at the neighboring Wolf Creek Ski Area or Chimney Rock National Monument to soak under the amethyst-hued skies at twilight while enjoying a sandwich and local brew from the two on-site food outlets.