5 Things Travel Taught Me With Trey Anthony
The award-winning creator shares the ways travel has made her better

By Bee Quammie

Jun 11, 2021 • 4 minutes read
Trey Anthony hasn't met a travel opportunity she didn't like.
"Travel has always been my fun place and where I find fun. I was notorious for jumping on a plane almost every five weeks," she says. "I've been to so many places - Bali, South Africa, the Bahamas, Puerto Rico, Dubai, just to name a few."
The playwright, actor, producer, lifestyle coach, and author's jet set lifestyle went hand in hand with her successful rise. She first set the world ablaze in 2001 when her play 'da Kink in My Hair premiered and promptly won four NAACP Theatre Awards (including Best Playwright). It was also named one of the top ten plays in Canadian history.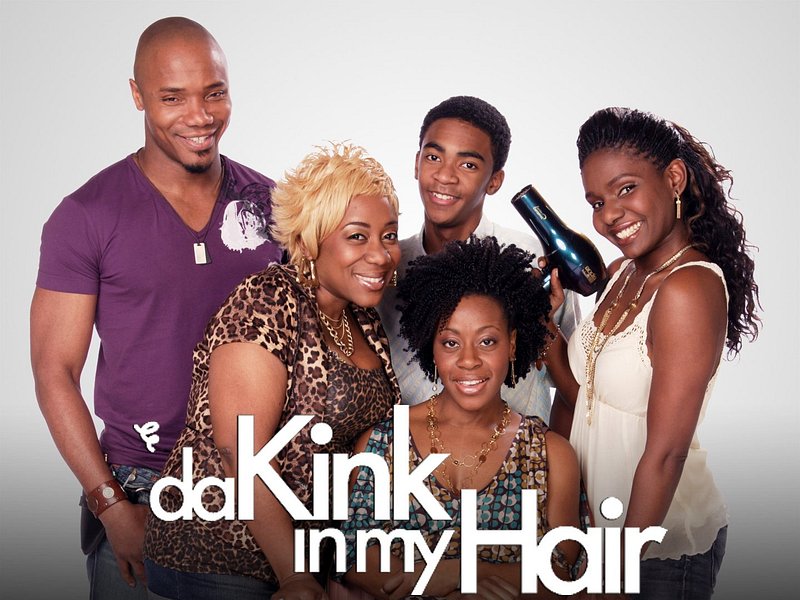 In 2007, Anthony adapted the play for television, and made history again by becoming the first Black Canadian woman to create, write, and produce a primetime TV show on a major Canadian network. Her play How Black Mothers Say I Love You premiered in 2017 and has been both optioned as a feature film and is in development to be adapted as a TV series.
Anthony, who has also written for networks like OWN, CTV, and The Comedy Network, put pen to paper in a whole new way for her latest project.
Black Girl In Love (With Herself) - part memoir, part manifesto - is a guide for Black women traveling a path to self-love. Anthony acts as both confidante and mentor for readers as they explore the landscapes that spurred the lessons of her life including stints in England, Canada, and the U.S.A. She spoke to TripAdvisor about her journey so far.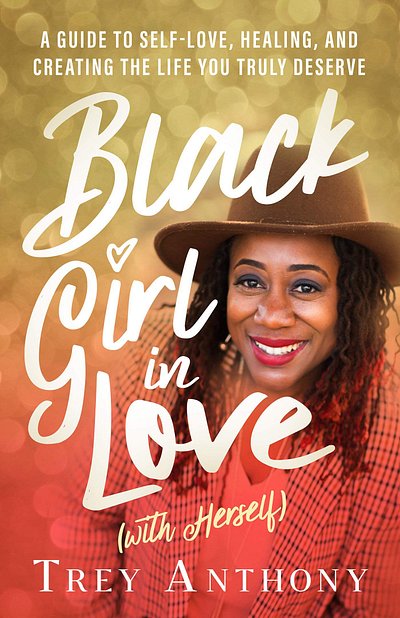 TRUST YOUR GUT
"I've always been the type of person who really takes chances," Anthony shares. At the age of 12 she moved from England to Canada ("I didn't really have a choice in that"), but it was her determination to continue a career in entertainment that brought her to the U.S. "I've always had a fascination with America, and it was something that I really wanted to experience." Though she's lived in New York and Los Angeles as well, it is Atlanta that she describes as one of her most impulsive moves. "I came for a wedding. The wedding was on a Saturday, and I bought a home on the Sunday," she laughs. "I just fell in love with Atlanta." The impulsiveness paid off professionally. Anthony says that Atlanta gave her "a better self, and a better way of living," which included opportunities to work as a writer for OWN (Oprah Winfrey Network) and to produce successful shows of 'da Kink in My Hair starring artists like Grammy-winning singer Melanie Fiona.
FRIENDSHIP HAS NO BORDERS
It's not only her own travels that have shown her how to better love herself, but those of the people close to her as well. When Anthony was going through a devastating breakup, a friend traveled from Wales to the U.S. to support her. "She stayed with me and she basically saved my life," Anthony shares. Three weeks after that breakup, Anthony had to be in Toronto to put on a series of shows, and another friend traveled from Los Angeles to Toronto to be there for her. "I think when you have those friends who, without even asking, say 'I'm going to be there,' that's when you know you've picked good people."
"It's shown me that distance is not an excuse," she adds, noting that some of her own pre-COVID travels have been to nurture friendships. "Travel helped with my healing."
PLACES CARRY EMOTION
When her long-term relationship ended, Anthony's connection to Atlanta changed. "I felt like I had to leave because it had so many memories for me." She packed up everything and headed to Tampa, where her mother and sister live. Anthony notes that the support of family and the regular beach visits (her son is now a "beach baby") helped immensely - but Atlanta is still not far from her heart. "If there's one thing Atlanta has taught me about loving myself, it's that you can love something and be able to leave it and have the reassurance that you can go back to it if need be."
HOME IS WHERE YOU MAKE IT
Moving to a working-class neighborhood in Toronto at the age of 12 shaped Anthony's understanding of how the world works, in terms of privilege and opportunity, she says. Being exposed to the mosaic of cultures in Toronto, the city also deepened her love of people from all walks of life. "Being able to go to Little Italy or Chinatown… I feel like it has shaped who I am and my appreciation for culture and curiosity." And sometimes home is a place you've only visited, she points out.
"My grandmother used to bring me to Jamaica often as a little girl, and right now I'm looking at buying property in Jamaica." As a queer Black woman, Anthony notes that she feels a bit conflicted about her love for Jamaica but doesn't deny that it calls to her. "It is also the place where I feel most rooted, and closest to my family and my culture."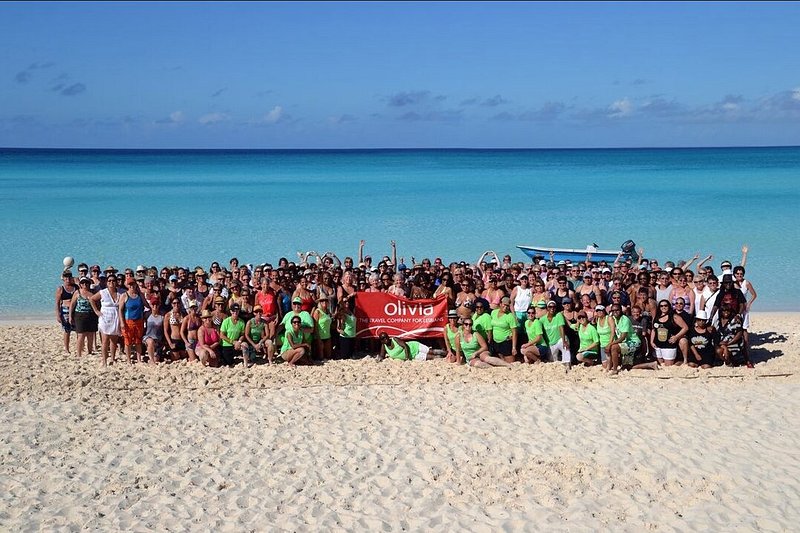 DON'T BE AFRAID TO FLY SOLO
Whether they've been shorter weekend trips to areas near Tampa or pre-motherhood trips spending 6 weeks living in Bali and another 6 weeks in Hawaii, Anthony credits solo travel with aiding in rest and rejuvenation. Traveling solo pushes Anthony to open up more and take new chances, and offers a level of autonomy that means she can do whatever she pleases, without "any level of compromising." Anthony also loves traveling with Olivia, a lesbian travel company. "That has really opened up my travel experience as a queer woman negotiating travel in various countries. It just gives me a level of freedom, and being seen as well."
New motherhood (her son is now almost two) has also shifted what future travel looks like to her. "I still have visions to bring my baby on some trips, but to also use my support system to watch my baby for a couple of days and for me to travel." Love through travel looks like introducing her son to new experiences, but maintaining some of that fun for herself as well.