Everything you need to know about visiting Las Vegas right now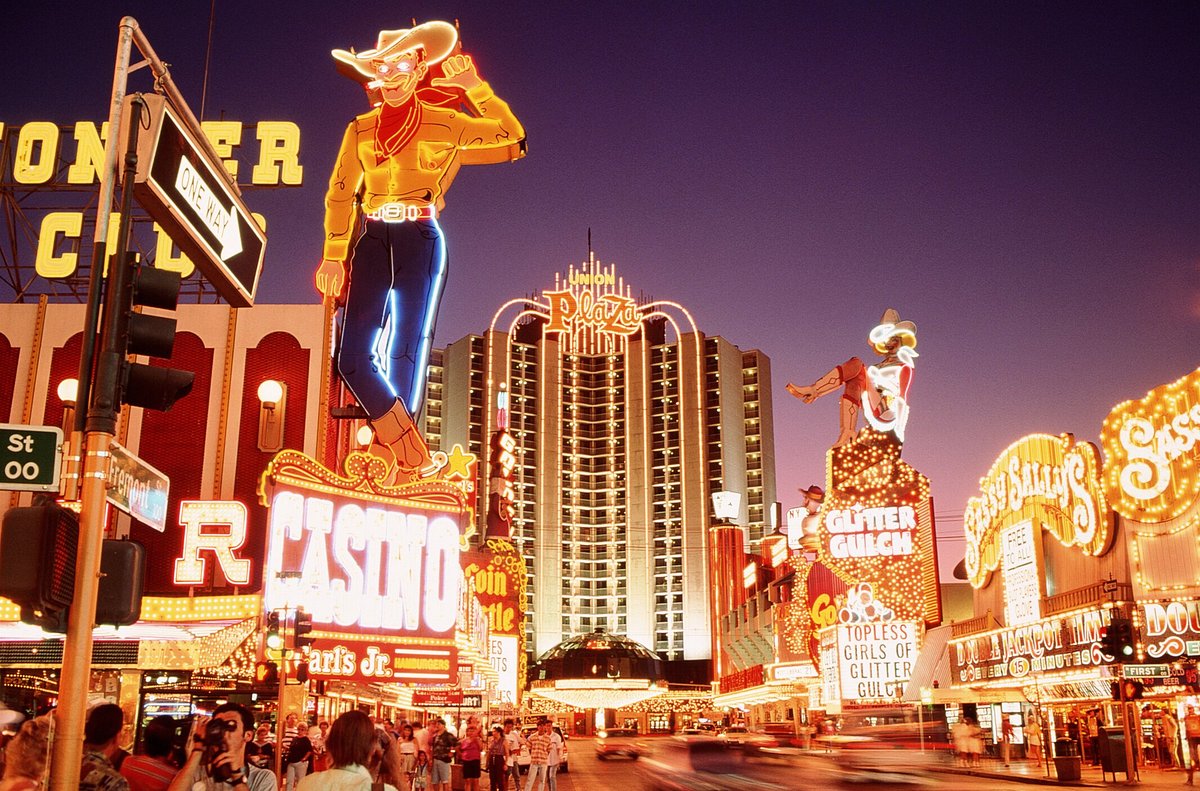 By Christine Sarkis

Apr 8, 2021 • 4 minutes read
You're ready for Las Vegas. But is Las Vegas ready for you? The short answer is: yes, mostly. Read on to get the details about what's open, what's different, and what you can expect out of a trip to Vegas.
Las Vegas is taking extraordinary measures to keep its visitors safe, but it can't do it alone, so it's asking visitors to mask, maintain distance whenever possible, and wash hands.
Since restrictions on dining, attractions, and gaming are evolving with the situation, it's always a good idea to double check your destination before you go.
All information is current as of April 8, 2021.
Are Las Vegas casinos open?
Yes! Many Las Vegas casinos are open. Recent changes permitting more people to congregate have allowed many Las Vegas casinos to reopen, and more casinos are reopening every day. Some casinos have limited hours or may only be open on weekends, though this will likely change as demand returns. As of March 15, casinos are allowed to operate at 50% capacity. Precautionary measures are still in full effect: There's a mask mandate in Nevada, so visitors are expected to wear masks in public spaces when not actively eating or drinking. And resorts are requiring social distancing, so maintaining space between yourself and those not in your traveling party remains important. Some casinos are introducing contactless betting options via app or kiosk. Before you go, check this list of open resorts or call the specific casino to check hours.
Are Las Vegas shows open?
Las Vegas shows are a huge draw, and some of the biggest shows on the Strip have resumed performances or announced reopening dates. Shows will be operating with limited capacity for the foreseeable future to accommodate social distancing, and masks for patrons are required. There are also mandatory distances in place between performers and guests, which primarily impacts shows in smaller venues and those with interactive elements. Of note, David Copperfield returned in late March; Penn and Teller will be returning on April 22; but the five Cirque du Soleil shows have yet to announce a reopening date. Given the restricted capacity, reserving seats may be more challenging, so book well in advance. Check the list of open shows to see what's on.
What about pools? Are they open? And are pool parties happening?
More than two dozen of Las Vegas' resort pools are open or will reopen soon. Many of the most popular pool parties will also reopen, with capacity restrictions and social distancing protocols in place. Resorts are recommending that pool guests make advance reservations due to capacity limits. Reserving lounge chairs, daybeds, and cabanas in advance is also recommended, and these offer a comfortable way to socially distance while enjoying the party atmosphere. This pool season, expect the return of amenities including DJs, bottle service, movies and televised sports, swim-up bars, and poolside dining. Contact the resort directly for details on hours and to book in advance.
Are Vegas restaurants and bars open? Do they have reduced capacity?
Many Las Vegas restaurants and bars have reopened at limited capacity. Current rules for indoor dining include limits of six people at each table for table service or two people per party at bar tops. There are no occupancy limits for outdoor dining (open or covered areas with no walls) except to accommodate social distancing requirements. Masks are required except when actively eating or drinking. Given the reduced capacity, it's important to make reservations wherever possible. Check the regularly updated list of open restaurants and bars or contact the establishment directly for opening information and reservations.
I'm staying in a resort. Will the buffet be open?
Buffets have long been not just a Las Vegas staple, but one of the best deals in town. However, for now, nearly all buffets remain closed. The two buffets that have reopened are the Garden Buffet at South Point and the Wicked Spoon at The Cosmopolitan.
The Garden Buffet at South Point, about eight miles from the Strip, is serving breakfast, prime rib and champagne brunch, lunch, and dinner, including prime rib and seafood dinners. The Wicked Spoon at The Cosmopolitan, right on the Strip, is open for breakfast and lunch from Thursday through Sunday. Reservations are strongly encouraged, and dining times are limited to two hours per party. The open buffets require everyone to be masked except when sitting and eating. There's abundant plexiglass and items are served to diners to limit touched surfaces and shared serving utensils.
Do I have to quarantine if I fly into Las Vegas?
You do not have to quarantine if you fly into Las Vegas. There are no current travel restrictions on domestic travel within the United States. The Centers for Disease Control and Prevention (CDC) requires all air passengers entering the United States from abroad to present a negative COVID-19 test. If you have tested positive for COVID-19 and have not yet recovered, have been presumptively diagnosed, or are exhibiting COVID-19 symptoms, you should not travel. If you are in Las Vegas and start to exhibit COVID-19 symptoms, you should quarantine yourself, avoid contact with others, and consult a health-care provider. For more on U.S. travel guidelines and rules, consult this article.
Nevada has a mask mandate, which means you must wear a mask while in public spaces, for both indoor and outdoor activities.
Does Vegas have a curfew in effect?
Las Vegas does not have a curfew law in effect for adults. There is, however, a longstanding curfew law for minors without adult supervision. Though there is no curfew in place in Las Vegas, nightclubs, karaoke bars, and adult entertainment establishments will remain closed until at least May 1.
Are taxis, Lyft, and Uber operating in Vegas?
Taxis and rideshare services like Lyft and Uber are operating in Las Vegas. However, recently visitors have reported reduced availability and longer wait times using rideshare apps.
When you're waiting for and riding in taxis and rideshares, the State of Nevada requires that you remain masked.