This Black Woman Launched Her Own Wellness-Focused Travel Brand

By Dana Givens

Feb 1, 2021 • 2 minutes read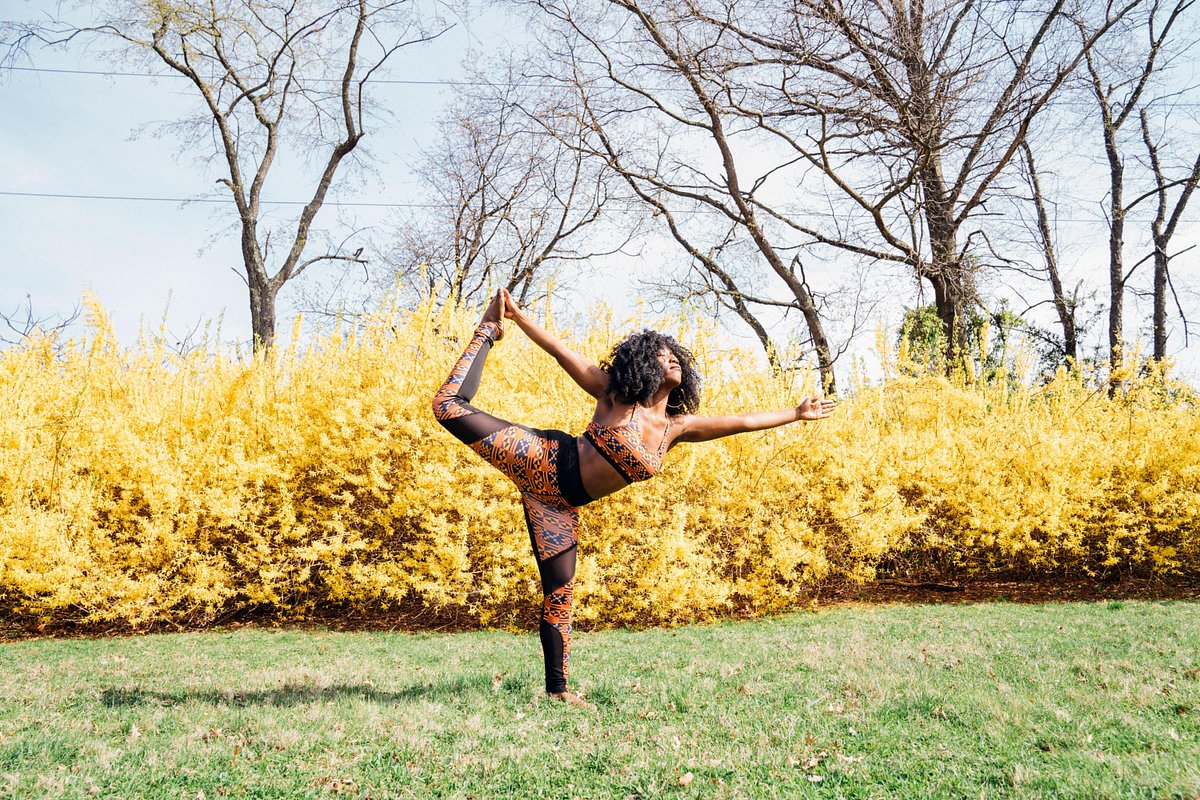 Even before the pandemic, travelers struggled with ways to manage their health and wellness. And when leisure travel resumes, we can reasonably expect them to be more health-conscious than ever. Whether it's to fight off viruses, recover from jet lag or simply to maintain optimum health, travelers will be looking for a way to reset and recharge while on the go. Youmie Jean Francois intends to help them find it.
After years of traveling the world and dealing with the physical and mental effects of long-haul flights, Jean Francois created Flex-N-Fly, a company focused on providing tips and techniques for health before, during and after the flight.
"I used to be a professional backup dancer and I often flew long flights. I realized that I had a lot of pain with long flights and not much to do during layovers," said Jean Francois in an email interview. "I also recognized there wasn't a space where I could regroup and recenter myself."
Inspiration for her brand came during an airport layover in Morocco, when she spotted a group of Muslim men in prayer. That sparked the idea of a pre-boarding resetting ritual, and the yogi began to think of creating her own routines for travelers to do while in transit.
When Flex-n-Fly launches at select airports, you'll be able to book a 35-minute yoga session to clear your head before you head to the gate. Spots are reserved online and classes begin on the hour. Prefer an in-flight experience? Flex-n-Fly will offer a program of short videos featuring mediations, yoga postures and affirmations for flyers to watch (and try) while in the air. One of its key components reminds travelers to stretch their legs. "[It will] give you an alert to get up and walk because long flights can increase the risk of developing a blood clot," Jean Francois explains.
While the pandemic delayed the company's planned launch last year, Jean Francois says that in-person classes at John F. Kennedy Airport in New York City and Newark Airport are scheduled to begin this spring. And partnerships with three major airlines to offer her in-flight program are also on the horizon. The brand's yoga mats and workout gear is already on sale online.
For Jean Francois, the ultimate goal is to establish a company that recognizes the importance of wellness in the travel space while providing a safe way for flyers to recharge, prevent burnout and reduce jet lag. And with the COVID-19 pandemic hitting the Black community particularly hard, she hopes Black travelers will begin to center wellness in their jet-set lifestyle. "Flex-N-Fly's desire is to expand the face of wellness."
Dana Givens is a freelance journalist who writes about travel, food, mental health and lifestyle topics. When she's not traveling, she enjoys reading a good book and is currently studying French. Follow her on Instagram and Twitter.