Blind Faith: Alpine Racer Danelle Umstead Tells Us What It's Like to Ski Without Sight

By Jen Murphy

Jan 6, 2021 • 3 minutes read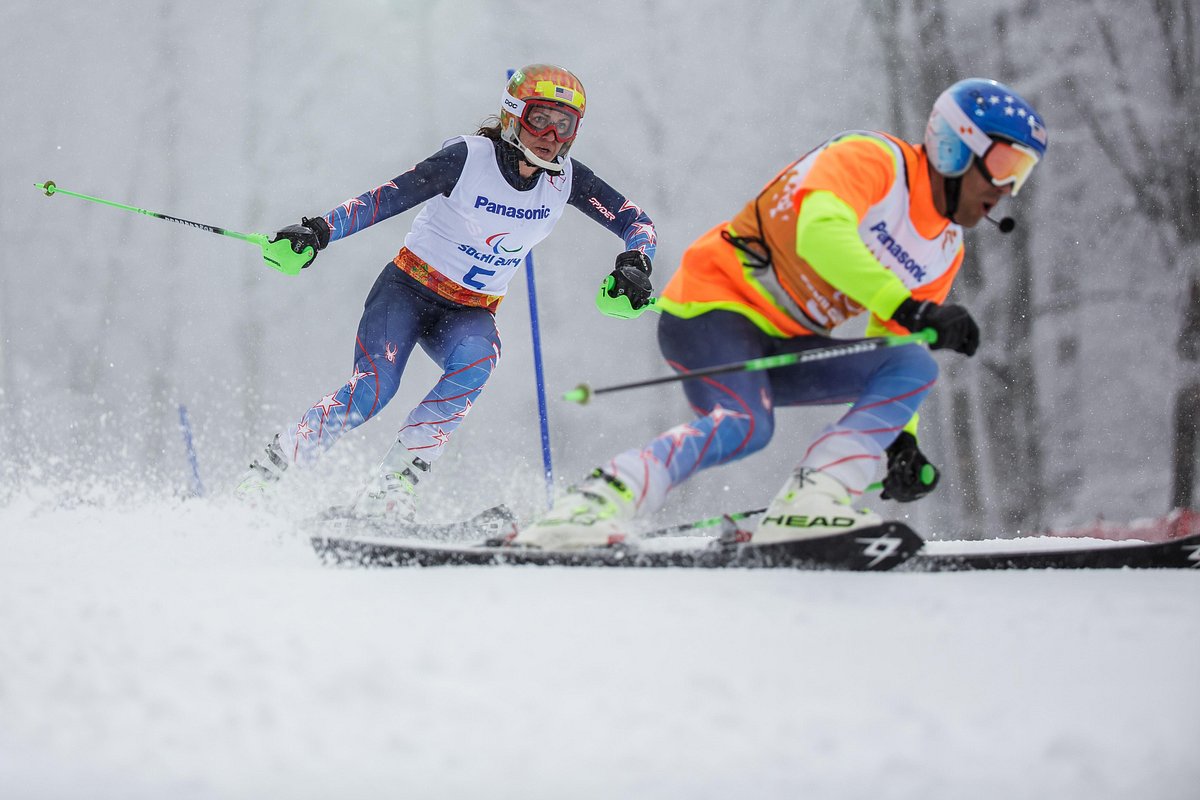 Imagine the feeling of hurtling down an icy mountain at 70 miles per hour on skis. Now imagine doing it with your eyes closed. Terrifying is the first word that probably comes to mind, but visually impaired alpine ski racer Danelle Umstead has learned to channel her fear into adrenaline, trusting her husband and guide, Rob Umstead, to lead her down the slopes with his voice. Together, they have earned more than 50 World Cup podium finishes and have competed in three Winter Paralympic Games, taking home three bronze medals.Love all things ski and ride? Connect with your fellow powder hounds at our Winter Sports Form.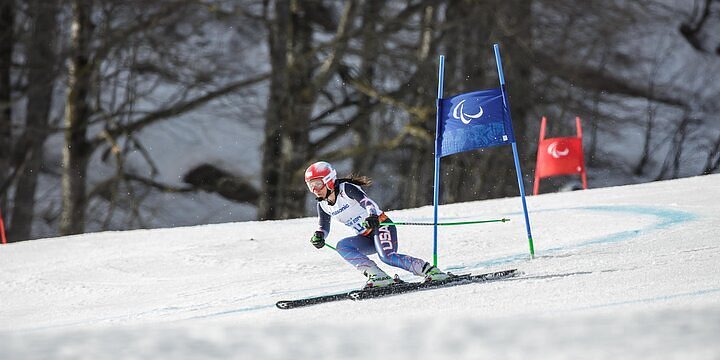 Speed is what keeps me going. When I first started to lose my vision at 13 due to a genetic eye condition, I was scared of almost everything. Growing up in Texas, I always knew I had vision issues. I had to wear heavy Coke-bottle glasses and was always walking into parked cars. I loved soccer but as my sight grew worse, I wasn't welcome back to the sport. Back then having a disability was like having a disease. It felt like a death sentence.
By the time I was 27 it was as if two big blobs blocked my vision at all times and I could only see slivers of light. I was in a really low place when my dad called one day and invited me to go skiing with him in New Mexico. I was terrified but he promised to guide me down the mountain. That one phone call changed the course of my life forever.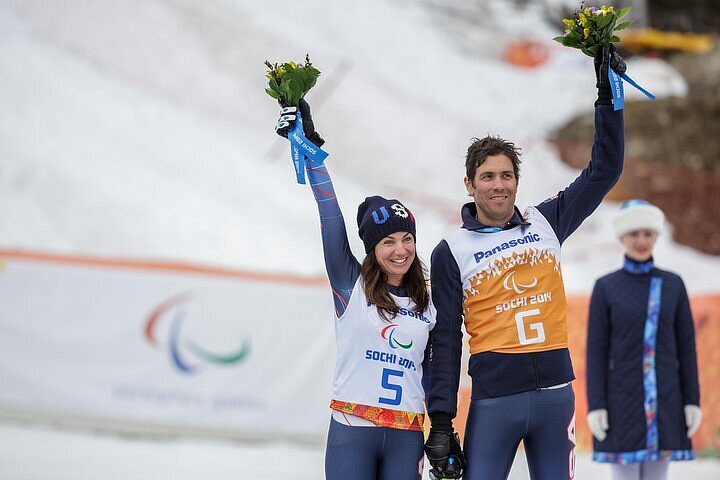 I remember standing on top of the run, sun shining on my face, thinking what the hell am I doing up here? It probably took us an hour and a half to get down the bunny hill as my dad screamed to tell me when to turn. On that day, I felt a sense of freedom I hadn't experienced since losing my vision. I realized I had created all these ideas in my head about what blind people could and could not do--and I had been dead wrong.
I immediately became obsessed with skiing. I moved to Taos and took a job at a ski shop and during lunch breaks I'd beg people to guide me down the mountain. That's where I met my husband, Rob, who was a ski instructor at the time. We got married on top of Snowbird Mountain in 2008, in our ski clothes, and he quit his job to become my full-time ski guide.
Rob had a dream of being an Olympic skier. It never happened, so he dedicated his life to coaching kids and started training me to make the National Paralympic team.
I can only see about five feet max in front of me so I rely on Rob to ski a few feet ahead while communicating through a blue tooth headset.
Imagine the stress you'd feel before pushing out of a starting gate with no sight knowing you're about to fly down a mountain and hit jumps. All these negative thoughts rush through your head and it's easy to panic and that panic creates more panic! I had to learn to use my breath and be in the present moment and let the stress pass over me like the wind. Once my poles plant and I'm out of the gate I'm committed to the run.
In 2010, I won two bronze at the Paralympics Winter Games in Vancouver. When I stood on the podium together with Rob, I realized by supporting my dream he had made his own dream come true. He was an Olympian, too. I learned that life is about adapting and adjusting our goals to make them a reality.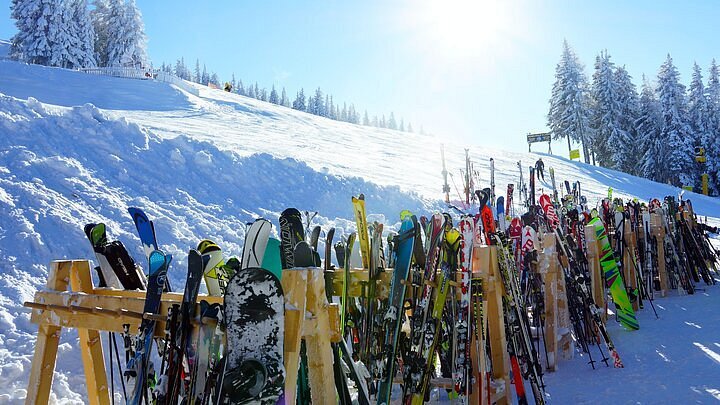 Shortly after the games, I woke up and couldn't walk. I thought I'd had a stroke but it turned out to be Multiple Sclerosis. I was so angry and cried nonstop... I thought, "I lost my vision and now my body is being taken away. How is this fair?" I had to allow myself to go through these emotions before accepting my situation. And when I did, I was ready to get back to work. I had to learn to walk and ski again. Falling was the hardest part. I kept and kept on falling, but I forced myself to get back up.
When Rob and I finally got back to competing in 2011 I was scared of what my body would do--or refuse to do for that matter. But Rob believed in me and when we got to the world championships, he encouraged me to ski each race like I was on a training run. When we crossed the finish line it was one of the proudest moments of my life and we came in dead last.
I'm 48 now and recently announced that I want to go to the 2022 Paralympics before I retire. I have so many doubters, but I'm proof that anything is possible. So I'm going for it.